What Do All The Best Laptops Have In Common?
What Do All The Best Laptops Have In Common?
With the advancement of technology, laptops now have so many new features that it makes it difficult to choose the right one. With all these choices and features, knowing the best one might be a bit confusing. To guide you through your purchase, here are some features you should focus on when in search of the best laptops:
High-Resolution Laptop Screens
The best laptops should give you a high-resolution screen. It can come not only with a 1366 x 768 resolution screen, but it should have at least a 1920 x 1080 resolution screen. This means that your screen is in HD, and there are many affordable laptops that have this feature. With this resolution, won't have to worry about grainy displays. Here's the no-brainer choice for laptops with high resolution screens.
Solid State Drives (SSD)
Old laptops usually run in HDD (Hard Disk Drive), which makes it move like a turtle. It can also be very noisy. Now, all the best laptops already run with SSD (Solid State Drives).
Compared to HDD, SSD makes your laptop run much faster. It will allow your device to load instantly once you turn it on, and apps will also be open at a faster speed. Moreover, SSD also uses less power but can process large files. You can pay additional to upgrade a laptop's drive, or you can just look for a laptop with a built-in SSD.
Long Battery Life
All the best laptops will also have a long battery life. If you plan on using your laptop on-the-go or for work, you'd naturally want your battery to run longer. Before getting a laptop, it's important that you check out online reviews about its battery life. The best laptops usually have a battery life of more than 8 hours. Don't settle for less.
High RAM size
In terms of RAM, the best laptops should have a minimum of 8GB. If you intend to use your laptop for gaming purposes, the best ones should have a 32GB RAM so you can enjoy the best gaming experience.
The higher the size of your RAM, the more applications you can run on your laptop. With a higher RAM, you can run different software all at the same time without your laptop crashing or lagging.
Latest CPU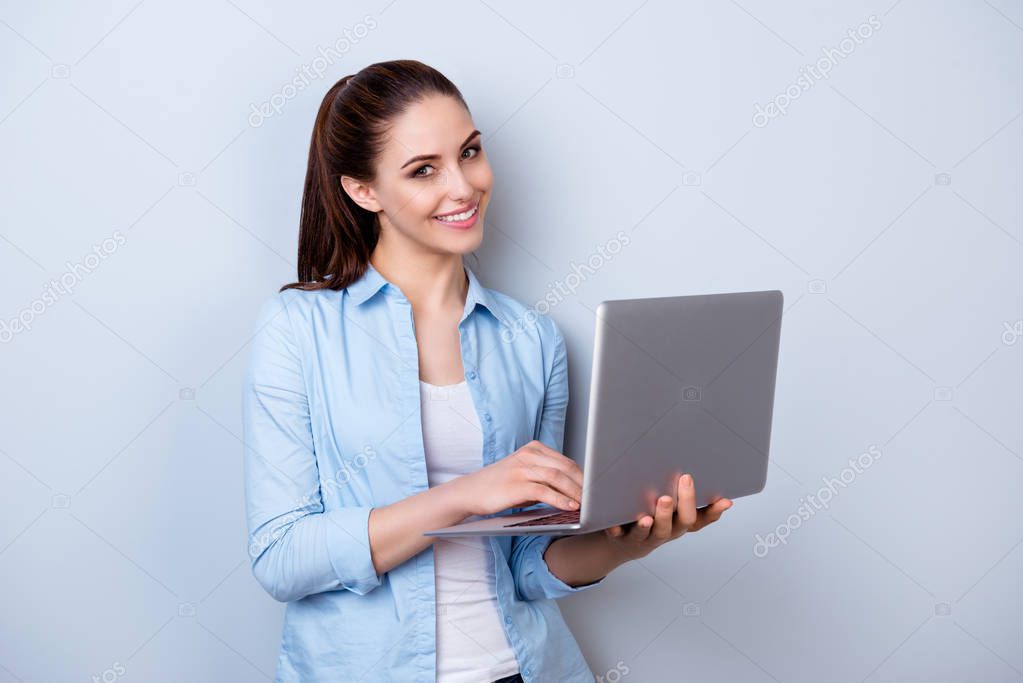 Having the latest CPU is also something that all the best laptops have in common. Usually, a standard notebook will have a CPU of Intel Core i3. However, the latest CPU right now is the Intel Core i7, which is the fastest and most powerful CPU there is at present. If you want the best performing laptop, then get one with an Intel Core i7.
High Storage Space
The best laptops also won't have you lacking in storage space. As the world continues to evolve and technology advances, the storage size of laptops also keep increasing to keep up with the data and content we need. Because of this, the best laptops now have high storage space. You can go as high as 3 TB of storage space for new laptops. It's up to you to decide how much you need.
Lightweight
Portability is also one of the most important functions of a great laptop. Following this, all the best laptops are designed to be lightweight and very slim without compromising speed and quality. The best laptops usually weigh around 3 pounds and have a size of 11 inches.
Has USB 3.0
Currently, the best laptops should have more than one USB 3.0 port. This port allows you to plug in your external hard drives or portable keyboard. This port allows you to transfer data faster. It will also allow you to open files on your hard drives faster compared to a USB 2.0.
Fingerprint Scanner
With many security issues nowadays, the best laptop manufacturers developed a system to mitigate some security risks. One of them is the built-in fingerprint scanner. These scanners are put in place to ensure that only you can access your laptop. A password can be easily hacked or guessed. However, only you have your fingerprint. So, your laptop will be more secure.
Conclusion
The features and functions listed above are those that you have to focus on and look out for when searching for the best laptop. Check out the resolution, battery life, RAM size, CPU, storage space, weight, and USB, among other features. You can even check out a laptop that has a fingerprint scanner. If you can find all these in one unit, then you are guaranteed the best laptop.
© 2023 YouMobile Inc. All rights reserved