Search result
Tags - low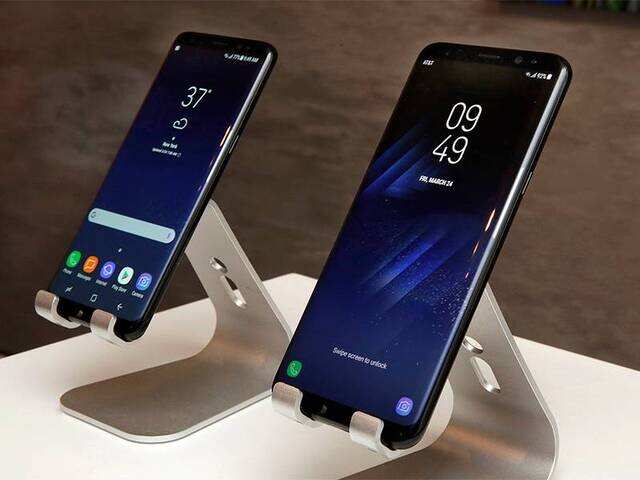 Samsung is confident that the Galaxy S9 and S9+ will outsell the S8 and S8+ everywhere, but will that really happen? It's only natural to expect that your current flagship handsets will outsell the previous ones, but if a report straight out of South Korea is anything to go by, that might be a harder task for the S9 this year. Apparently, the pre-order numbers for the S9 and S9+ are nothing to brag about for Samsung yet, since they are possibly the same as they were in case of the S8. However, what could be more alarming for the company is that the pre-order numbers could actually be even lower than it was for the S8 at this stage in 2017.
Keep in mind that these are unconfirmed facts and the S9 and S9+ pre-orders just opened up roughly two days ago. Let's wait until Samsung officially discloses the pre-order numbers before passing judgement on the S9's future!
Via: SamMobile
Saikat Kar (tech-enthusiast)
The next Samsung Galaxy S30 or as it might be called the Samsung Galaxy S21 is likely to be a powerful smartphone, but it might not be quite as high-tech as we are hoping so. Recently Samsung Galaxy S30 was spotted on Geekbench but its specs and scores on the benchmark weren't overly impressive.
According to the benchmark result, the phone has the same amount of memory as the Galaxy S20, Android 11, and an Exynos 2100 chipset. The last thing is interesting because there isn't much upgrade to this model in terms of specs. The fact that we never heard of this processing chip before, so this could be fake or misleading. And even if it's real, it's going to be based on pre-release hardware, so the speed of Samsung Galaxy S30 plus would be better.
There are some rumors about Samsung using the chipset called the Exynos 1000 in the Galaxy S30 range. You might have guessed that the Exynos 2100 is better and faster than Exynos 1000 but the multi-core score of 3,060 and a single-core score of 1,030 listed here are both below an early benchmark of the Exynos 1000. Samsung might put the Snapdragon chipset in the US version of the Galaxy S30.
The phone will be running Android 11 out of the box, with Samsung's overall of OneUI. An early report suggested that the phone will be using at least 4,800 mAh battery for the Samsung Galaxy S30+ that is a slight upgrade from its predecessor's 4,500mAh battery.
Tags:
low
pre-order
rate
galaxy
s9+
cause
worry
samsung?
samsung
galaxy
s30
plus
benchmarked
with
unexpectedly
low
scores
© 2020 YouMobile Inc. All rights reserved