Android App Viber 4.2 lets you block any number or contact
Android App Viber 4.2 lets you block any number or contact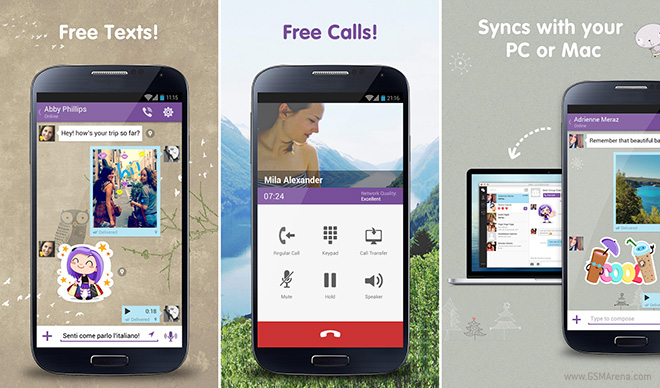 '
Viber has released a new update for the Android version of the app. v4.2 brings with it some useful new features, most importantly call blocking.
With Viber, everyone in the world can connect. Freely. More than 200 million Viber users text, call, and send photo and video messages worldwide over Wifi or 3G - for free. Viber Out can be used to make calls to non-Viber mobile and landline numbers at low rates. Viber is available for many smartphones and platforms.
Viber is compatible with and optimized for Android tablets! Use Viber on your tablet and phone simultaneously.
On Viber, your phone number is your ID. The app syncs with your mobile contact list, automatically detecting which of your contacts have Viber.

• Text with your friends
• Make free calls with HD sound quality
• Share photos, videos, voice messages, locations, stickers and emoticons
• Groups with up to 100 participants
• Download stickers from the Sticker Market, making messaging fun!
• Push notifications guarantee that you never miss a message or call, even when Viber is off
• Support for the Viber Desktop application on Windows and Mac
© 2020 YouMobile Inc. All rights reserved