New Mobile Technology is Changing Communication
New Mobile Technology is Changing Communication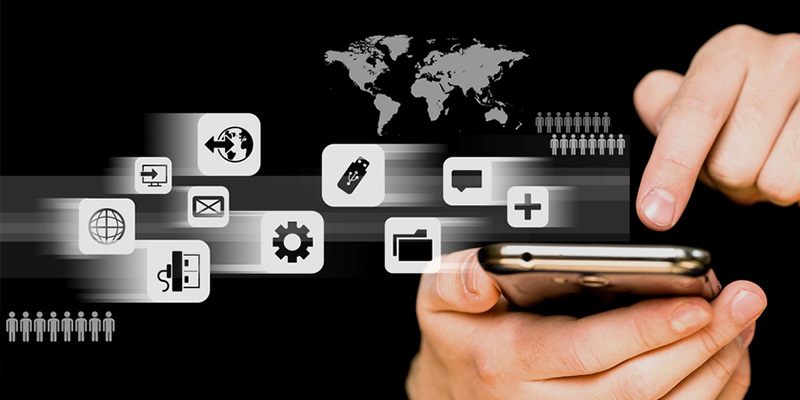 Mobile technology has come a long way since the first phones to hit the market. What was once a brick that could merely make calls and send basic text messages has now evolved into a fully-fledged smart phone loaded with infinite capabilities.
Whether you own an Android or iOS smart phone, the world is constantly at your fingertips, wrapped up in neat packaging and supported by a lithium iron battery that is portable. You can send emails, claim a casino slots bonus, watch the news or engage with others on social media, all from the palm of your hand.
That's exactly why new age devices like smartphones have become all the rage, and in some cases even led to addiction. Our modern lifestyles require get up and go living, new smartphones in 2017 have given us the possibility of on the go computing, with complete confidence and independence.
The following features aren't exactly fresh off the technology press. These emerging mobile technologies are already starting to have an impact on the way we use our smart phones. Given the time and advances in these tech fields, the following emerging mobile technology could be flipping the smartphone on its ear for good.
Forget About A Carrier With Wi-Fi Phones
Traditionally, mobile phones have relied upon a mobile carrier/network in order to be connected to the cellular realm. In today's modern times, the use of a carrier is becoming less and less attractive with new smartphones that can connect to a Wi-Fi network to make VOIP or Voice Over Internet Protocol calls without the use of a computer.
This means that you no longer have to be associated with a particular network carrier in order to make and receive phone calls. It's forward thinking Tech that could also see your phone bill dramatically decreased come month end.
Augmented Reality In Mobile Devices
Augmented Reality technology is making waves in the mobile world with more and more uses for the tech; smart phones could be seeing an even smarter realization very soon.
Augmented Reality technology captures our world in a layer style approach and superimposes it into the digital world. Since your smartphone is king of digital space at the moment, it only makes sense that more and more apps would be developed around AR.
Users can look forward to features that would ideally incorporate the Internet, accelerometers and GPS devices to bring your world to life on your phone. The end result could have you pointing your smartphone at a random building only for your phone to dive into the buildings history, location, occupancy and more.
Open Your World With Open Source Software
Developers are looking into bringing the world open source software for mobile phones. There are some big names on the playground already, with the likes of Google and Yahoo set to create this software for almost any mobile phone.
If open source smart phones become available it would mean a better user experience all round. Some of the advantages include enhanced features/mobile compatibility and lower costs derived from open source trade in the market place.
These mobile services would be able to do just about everything current smart phones do and more at a minimal cost to customer.
Make Payments With Your Smart Phone
With Near Field Communication technology improving at a rapid rate, it's becoming more and more accessible to use your smartphone as a payment portal.
Users simply scan their mobile device and use an app that is directly linked to your debit or credit card and your payment is almost instant. When the technology has been perfected there won't even be a need for a wallet anymore, as your mobile phone will store all your information.
Realistic Typing With Tactile Feedback
Most modern mobile phones have touch screen technology that is responsive and quick to the take. Some users do however have an issue with the response rate and feeling the keys slide away under your thumbs only to deliver a word that was never supposed to be there in the first place.
Certain smart phone developers like Blackberry tried to bridge this gap by offering users the best of both worlds, with a fully functional touch screen and keypad for texting/typing.
Now developers are looking into a touchscreen that would feel more responsive and ergonomic. This tech is still in development but we could potentially be seeing it in smartphones in 2018.
© 2023 YouMobile Inc. All rights reserved