Search result
Tags - posts
Apple posted net income of $9.5B for second quarter this year, and has reportedly earned a total of over $43B in revenue for the said quarter. This report comes possibly to prevent the AAPL stock from falling way below the $400-level. According to the report, some 19.5M iPads, 37.4M iPhones have been sold and we're not even half-way through the year yet.

Net income has dropped roughly $2.1B from the same quarter last year but the Company claims that they have actually sold more devices as compared to the same quarter last year. This report contradicts reports that the Company is already in trouble after Google, Samsung and even Microsoft have made strides in developing devices to compete with the iPhone and iPad.

Moreover, a big chunk of Apple revenue comes from the sale of applications, posting continuous growth at notable rate. Also, the Company reportedly is quite liquid as it has around $145B in cash, up from $121B same quarter last year. Clearly, the company is still on the roll.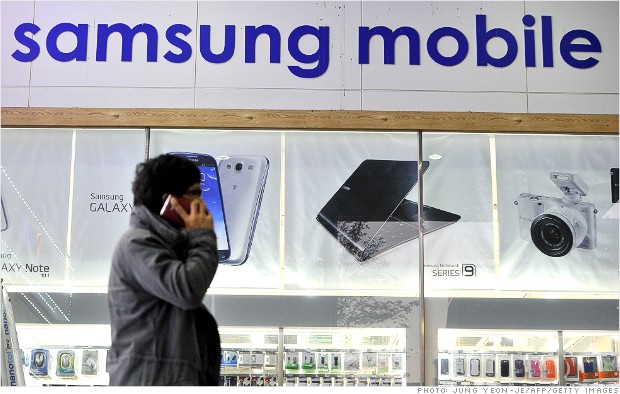 Samsung Electronics reported a record quarterly profit of $8.3 billion and kept its 2013 investment plans at the previous year's level, defying expectations that it may reduce spending amid weaker demand for computer chips.

The South Korean firm said October-December operating profit increased 89 percent from a year ago to 8.84 trillion korean won ($8.3 billion), in line with its earlier estimate.

In a statement on Friday, Samsung said it would keep 2013 investment at a similar level to 2012, despite a bleak PC outlook and a move by rival Apple (AAPL) to diversify its supplier base.

Analysts had expected a 4-20 percent cut in Samsung's capital spending this year.

Samsung, the world's biggest smartphone maker and a key supplier of memory chips, flat screens and microprocessors for Apple's iPhone and iPad, has increased its capital spending every year except 2009 since 2004.
Reuters Report: Samsung Electronics Co turned cautious on spending for the first time since the global financial crisis, keeping its annual investment plan unchanged at 2012 levels, as demand for computer chips wanes and the smartphone market slows.

Samsung, one of the industry's most aggressive spenders, has ramped up capital expenditure every year since 2004 except 2009 to meet soaring demand for its array of mobile devices. It sold a record 700,000 smartphones a day in the last quarter.

But with the personal computer market shrinking for the first time in 11 years, the global smartphone market growing more slowly, and Apple Inc moving to buy fewer of Samsung's microprocessors used in the iPhone and iPad, the South Korean IT giant is now forced to keep a lid on spending.
Samsung, which posted a record October-December profit on Friday, said it would keep spending this year at a level similar to 2012, without giving details. The company said previously it planned to spend 25 trillion won ($23.39 billion) in 2012.

While the decision to keep spending unchanged defies analyst expectations of a 4-20 percent cut, rival Taiwan's TSMC by comparison is planning to raise its capital expenditure to $9 billion this year, aimed in part at winning Apple orders away from Samsung.

The South Korean company had poured money into factories to boost production of chips and panels used in Apple products and its Galaxy range products, pushing its operating profit to 8.84 trillion won in the last quarter. The 89 percent increase from a year earlier was in line with its earlier estimate.

Profit at its mobile devices division, which makes phones, tablets and cameras, more than doubled to 5.44 trillion won in the quarter from a year earlier, lifted by a broader offering of smartphones - from the very cheap to the very expensive. It is also seeing strong sales of its Note phablet, which analysts expect to help Samsung get through any seasonal weakness better than rivals.

Samsung, which doesn't provide a breakdown of smartphone sales, is estimated to have sold around 63 million smartphones in the last quarter, including 15 million Galaxy S IIIs and 7 million Note IIs.

SAMSUNG VS APPLE

Apple shipped 47.8 million iPhones in the December quarter, a record that nonetheless disappointed many analysts accustomed to years of outperformance.

Cupertino, California-based Apple missed Wall Street's revenue forecast for a third straight quarter on Wednesday as iPhone sales lagged expectations.

Apple shares have dropped by more than a third since mid-September as investors fret that its days of hyper growth are over and its devices are no longer as 'must-have' as they were.

By contrast, shares in Samsung have risen 12 percent in the same period as the company once seen as quick to copy others' ideas now sets the pace in innovation.

At the world's biggest electronics show in Las Vegas this month, Samsung unveiled a prototype phone with a flexible display that can be folded almost like paper, and a microchip with eight processing cores, creating a buzz that these may be used in the next Galaxy range.

"It's very probable to us that the Exynos 5 Octa (processor) will find its way into the Galaxy S4," UBS analyst Nicolas Gaudois wrote in a recent note.

"It also looked as if the curved display is close enough to finished product. We came away even more convinced that displays will provide significant differentiation to Samsung devices, and application processors will materially grow over time," Gaudois said. ($1 = 1066.2000 Korean won)

(Reporting by Miyoung Kim; Editing by Ryan Woo)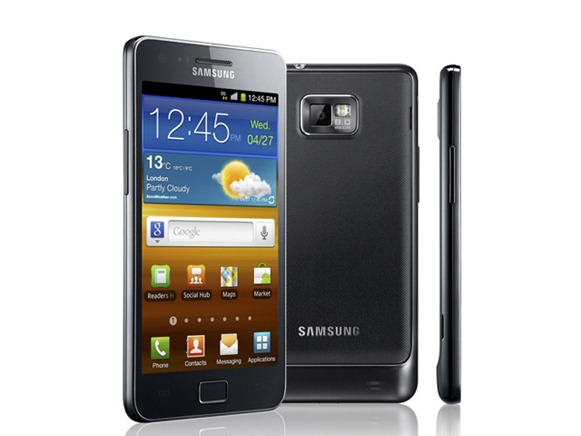 Samsung is releasing another major version update for its devices, it also posts Kernel sources for it. The same happens to the GT-i9100 and GT-I9100M.
The Samsung Galaxy S2 will finally enjoy the Jellybean update waited for so long. The update will include the favorite TouchWiz skin. The source code can also be used by developers to do fun and amazing design of new ROMs for the device. The source code is available via the Samsung Open Source Release Center for developers and for users. The ROM which will make the device default is going to be released soon.
The new kernels are GT-I9100 and GT-I9100M BMC, which both can be found from Samsung Open Source Release Center. For modders, it is time to make new ROMs to play with. For users, just be a little more patient.
Grab the sources here:

Galaxy S II (GT-I9100) Kernel Source Code
Galaxy S II (GT-I9100M) Bell (BMC) Kernel Source Code
Tags:
apple
posts
$9.5
billion
net
profit
second
quarter
2013
samsung
posts
record
profit
samsung
posts
jelly
bean
kernel
source
gt-i9100
gt-i9100m
© 2020 YouMobile Inc. All rights reserved