Search result
Tags - priced
Samsung has officially announced the Galaxy Premier smartphone in Taiwan, at a price of around $549 dollars or 14,900 Taiwanese dollars, a little lower than when it was first announced back in October.
ePrice Taiwan was at the event for the Galaxy Premier introduction, (see screenshot below from ePrice). The new smartphone has a grey version, alongside the white one that was initially presented by Samsung. The white Galaxy Premier will be available in Taiwan starting this month, while the grey version is going to be released in February. Most probably, European ones will be available this month.
Full specs for the Galaxy Permier, looks like a smaller version of the Galaxy S3, weighs 130 grams. Its features include a 4.65 inch Super AMOLED display with 1280 x 720 pixels, Android 4.1 Jelly Bean, the latest TouchWiz UI, NFC, HSPA, dual band Wi-Fi, GPS with Glonass, Bluetooth 4.0, dual-core 1.5GHz TI OMAP 4470 processor, 8MP rear camera with 1080p video recording and LED flash, 1.9MP front-facing camera, 1GB of RAM, 8GB / 16GB of internal memory, support for MicroSD cards, and a 2,100 mAh battery.
Thanks to Unwiredview for this report
As Samsung earlier this month announced to launch Galaxy i901's better version, it launches Samsung galaxy S2 i905 today. The phone is launched in Taiwan, which is probably the first country to get it. But, the full launch hasn't been made because it's only been launched in blue color; white colored phone would be launched probably next month.

Furthermore, phone runs on Android 4.1.2 Jelly Bean update, has a 4.3-inch Amoled screen with 800 x 480 resolutions. A rear camera of 8 mega-pixels and a 2 mega-pixel front camera are also installed in the phone. The phone is powered by a 1.5 GHz processor and a 1 GB processor. In terms of storage, the phone is having 16 GB internal storage and a micro SD slot. A powerful battery of 1600 mAh is also installed in the phone. Lastly, the price of the phone is 13,900 TWD or $474.
Tags:
samsung
galaxy
premier
i9260
launching
this
month
got
priced
taiwan
samsung
galaxy
plus
i9105
priced
launched
taiwan
Samsung's Galaxy Camera will launch in a WiFi-only version later this month, it features a 16MP CMOS sensor, 21x optical zoom, and 4.8-inch LCD touchsreen will retail for $449.99. The device also features a 1.4GHz quad-core processor and 8GB of internal storage. It is expected to launch with Android 4.1.2.
The Samsung GALAXY Camera (Wi-Fi) will be available later this month for $449.99 at www.samsung.com and authorized Samsung retailers. For more information on the Wi-Fi version of the Samsung GALAXY Camera and the full line of Samsung digital cameras, lenses and accessories, please visit www.samsung.com.
Press Release:
Samsung Electronics Co., Ltd, a global leader in digital media and convergence technologies, today announced a Wi-Fi version of the Samsung GALAXY Camera, giving photo enthusiasts another option to further their creativity and sharing potential. Centered on the AndroidTM Jellybean 4.1 platform, the GALAXY Camera is a powerful point-and-shoot camera with a familiar, intuitive user interface and access to Android applications from the Google PlayTM market.
"The GALAXY Camera Wi-Fi blends cutting-edge digital imaging technology with Samsung's latest line of class-leading Android devices," said Ron Gazzola, Vice President, Marketing for Digital Imaging, Samsung Electronics America. "Focusing on features that simplify the user experience, the GALAXY Camera Wi-Fi offers an intuitive approach to feature-rich photography, without the need to be constantly connected."
Boasting a 21x optical zoom, 16MP backside illuminated CMOS sensor and class-leading 4.8-inch HD Super Clear Touch LCD, the GALAXY Camera makes it easier than ever before to capture breathtaking images, edit them with users' favorite apps and then share over Wi-Fi to family and friends.
The GALAXY Camera's photo interface blends the capabilities of an advanced camera with an easy-to-use touch interface, so users can learn and grow with their photography skills with each use. An innovative Smart Mode places camera settings at users' fingertips, letting them fine-tune and adjust settings like shutter speed, aperture and exposure by simply manipulating sliders on the screen. The GALAXY Camera also offers a selection of different scene modes to help users define the appropriate settings for a particular scenario, whether they want to capture flowing waterfalls, an action-packed sports event, and more.
Editing with Ease:
The GALAXY Camera integrates a new Photo Wizard tool, featuring a comprehensive set of 35 editing features, designed to take advantage of the camera's high-resolution touchscreen and make powerful enhancements on-the-go. Additionally, the Smart Content Manager offers innovative organizational tools for photos, with options to quickly and easily create folders and tags or suggest which photos can be deleted if they don't come out the way the user intended. Lastly, Samsung's Paper Artist app allows users to stylize and edit their photos with options to create new images that appear to be sketch-drawings or watercolor paintings.
Tags:
samsung
galaxy
premier
i9260
launching
this
month
got
priced
taiwan
samsung
galaxy
plus
i9105
priced
launched
taiwan
samsung
announces
wifi-only
galaxy
camera
priced
$450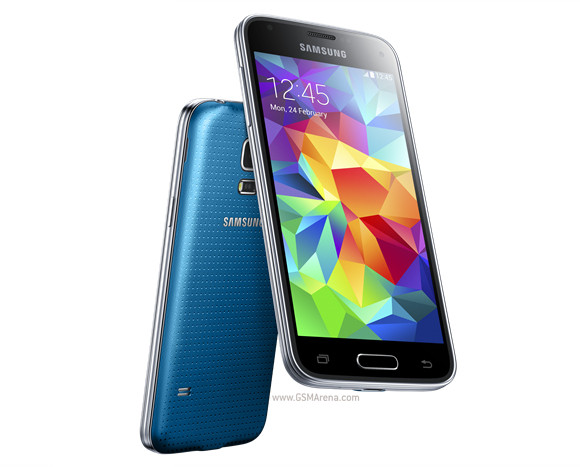 Samsung Galaxy S5 mini became office only a short time ago, Samsung's latest attempt to cash in on the success of its newest Galaxy S flagship.
The Galaxy S5 mini features a 4.5-inch HD Super AMOLED display, a quad-core 1.4GHz processor, 1.5GB of RAM, an 8-megapixel rear camera, 16GB of internal storage and a microSD slot, 2.1-megapixel front-facing camera, fingerprint and heart rate sensors, and a 2,100 mAh battery.
Runing on Android 4.4 KitKat with the latest version of Samsung's TouchWiz UX, with features such as Ultra Power Saving Mode and Kids Mode, and will go on sale from early July.
Tags:
samsung
galaxy
premier
i9260
launching
this
month
got
priced
taiwan
samsung
galaxy
plus
i9105
priced
launched
taiwan
samsung
announces
wifi-only
galaxy
camera
priced
$450
samsung
galaxy
mini
priced
around
$650
© 2020 YouMobile Inc. All rights reserved