Search result
Tags - around
Samsung, who owns half the smartphone market on the planet, claims 2013 will be the year when it separates itself from bitter rival Apple. The Korean technology giant is the world's largest maker of mobile phones and aims to ship a record 510 million handsets in 2013.
That would be around a 20% increase from the estimated 420 million devices this year, according to Korean Times, it shipped around 288 million handsets through the first nine months of the year and is expecting a global Christmas bump.
Aside of its Galaxy smartphones and tablets, which have emerged as the main competitors to Apple's iPhones and iPads, Samsung is planning to release a lineup of devices powered by Microsoft's Windows 8 mobile operating system. It will also push products that support TIZEN software, which Samsung jointly developed with semiconductor rival Intel.
The plan contrasts a previous outlook by leading market researcher Gartner, that predicted the Korean firm to sell between 250 million and 300 million smartphones next year. In 2011, Samsung sold 97.4 million smartphones, up from 23.9 million and 0.6 million in 2010 and 2009, respectively.
Analysis from HIS iSuppli, another research firm, noted that Samsung is set to seize the global mobile handset market's top ranking this year, ending the 14-year reign of Nokia. The report projects Samsung will account for 29 percent of worldwide mobile shipments, up from 24 percent in 2011, while Nokia's share will drop to 24 percent, down from 30 percent last year.
We want to congratulate Samsung for its continued success in the mobile devices market.
Understanding what matters most to us in our lives, the Samsung GALAXY S4 was developed to redefine the way we live and to maximize our fulfillment of life.
This sleek and innovative smartphone makes every moment of life very meaningful; it understands the value of relationships, enabling true connections with friends and family.
It believes in the importance of an effortless user experience, making your life easy and hassle-free; and, it empowers your life, helping take care of your well-being.
The Galaxy S4 features a stunning 5″ Full HD Super AMOLED display panel, an Exynos 5 Octa (8-Core) CPU clocked at 1.6GHz, a Tri-Core PowerVR SGX 544MP3 GPU, (or a Quad-Core Snapdragon 600 CPU clocked at 1.9GHz and Adreno 320 GPU, depending on the market) and 2GB of RAM. The device has a 13MP camera which capable of shooting up to Full HD 1080p videos at 30FPS and a 2.1MP front facing camera which is capable of shooting up to Full HD 1080p videos, as well.
Tags:
samsung
plans
ship
around
510
million
mobile
devices
2013
launching
galaxy
around
world
pictures
According to Sam Mobile, the S4 Mini La Fleur will be launched before the holiday season, The "flowery" edition will be made available in both single and dual SIM configurations, and in the color red, though other color options might be made available later on.
The Samsung Galaxy S4 Mini La Fleur feature Android Jelly Bean (but upgradeable to 4.4 Kit Kat), a 4.3 inch Super AMOLED qHD display, 1.9MP front facing camera, 8MP rear camera with LED flash, dual-core Qualcomm Snapdragon 400 processor clocked at 1.7GHz, 1.5GB of RAM, 8GB of internal memory, MicroSD card support, and a 1,900 mAh battery.
Tags:
samsung
plans
ship
around
510
million
mobile
devices
2013
launching
galaxy
around
world
pictures
samsung
galaxy
mini
fleur
edition
coming
red
around
christmas
Samsung Galaxy S III and Note II may get Android 4.4 KitKat in March. S4 and Note 3 could be updated in January.
A leaked document, apparently leaked from Samsung India's R&D department, implies that Samsung intends to update the Galaxy S4 (GT-I9500) and Note 3 (SM-N900) to KitKat in month of january of 2014. The document includes the Samsung Galaxy Note II (SM-N7100) and Galaxy S3 (GT-i9300), will get the latest version from the OS in March or April. As it usually happens, carrier-specific models might not be updated at the same time.
All we can hope is that Samsung takes its time and tests the updates before rolling them out, because, as we saw with the Android 4.3 updates for the Galaxy S III and Galaxy S4, that can result in quite the buggy experience for many users.
Tags:
samsung
plans
ship
around
510
million
mobile
devices
2013
launching
galaxy
around
world
pictures
samsung
galaxy
mini
fleur
edition
coming
red
around
christmas
galaxy
note
get
android
4.4
january
iii
around
april
2014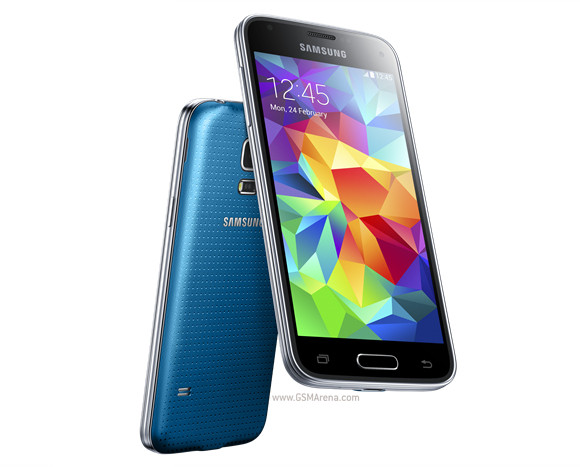 Samsung Galaxy S5 mini became office only a short time ago, Samsung's latest attempt to cash in on the success of its newest Galaxy S flagship.
The Galaxy S5 mini features a 4.5-inch HD Super AMOLED display, a quad-core 1.4GHz processor, 1.5GB of RAM, an 8-megapixel rear camera, 16GB of internal storage and a microSD slot, 2.1-megapixel front-facing camera, fingerprint and heart rate sensors, and a 2,100 mAh battery.
Runing on Android 4.4 KitKat with the latest version of Samsung's TouchWiz UX, with features such as Ultra Power Saving Mode and Kids Mode, and will go on sale from early July.
Tags:
samsung
plans
ship
around
510
million
mobile
devices
2013
launching
galaxy
around
world
pictures
samsung
galaxy
mini
fleur
edition
coming
red
around
christmas
galaxy
note
get
android
4.4
january
iii
around
april
2014
samsung
galaxy
mini
priced
around
$650
© 2020 YouMobile Inc. All rights reserved