Search result
Tags - never
It's been some time since Xiaomi revealed a prototype for the Mi Mix Alpha - a phone with an extraordinary screen that wraps entirely around the phone. Now, the tech YouTube Marques had a more in-depth look at the prototype. It may seem like a very attractive product for a prototype, but it still needs some software-level optimization to do the magic trick.
The main attraction of the Xiaomi Mix Mix Alpha is its dazzling scree. It is a 7.9-inch display, measured from end to end with 2088 x 2250 resolution screen. The screen wraps around the phone and has a ceramic strap on the back of the phone that features all the cameras. The device is powered by the Snapdragon 855 plus processor and comes with a 4,050mAh battery that supports 40W fast charging. The phone has a 12GB RAM and 512GB of internal flash storage. Xiaomi decided to do some unusual placement of the software features to utilize the wrapping screen to its full strength. For example, the left edge of the screen showcases necessary information like time/date and notifications.

It has a sort of dashboard for other software features like weather, music control, a step counter, etc. The phone has a 198MP primary camera for taking selfies. Xiaomi placed some digital controls for the volume and power button on the top side. He states that using these buttons can be hit or miss. Xiaomi is still working on the palm rejection algorithm which may cause some accidental presses while using the phone. The company hasn't provided any further information on the availability of the phone yet but rumors suggest that the phone will be available in the market in September 2019 at 19,999 yuan or about $2,800 which is quite expensive for a phone.
Eventually, all of us face the necessity to write an essay, whether it is for the university or school, for a scholarship program or grant, or even for some type of contest.
Either way, you will have to sit down and write an essay at some point. However, many are nervous about this type of work because of all the requirements and difficulties you can meet along the way. Once you start researching the ways of writing a successful essay, you come to realize that it is a long and meticulous process, which requires a lot of effort. This can seem especially difficult if nobody has taught you how to write essays in a correct way. Luckily, there are plenty of easy tips and tricks, which can help you to achieve your goal.
The Easiest and Fastest Way of Writing Academic Essays
Someone might consider this method to be cheating, although when it comes to writing essays, every help you can get is allowable. This method is about using professional academic writing services. One of the most helpful services used by students from all around the world is eduloh. This is a website providing information about the most efficient and well-known essay writing services.
So why should you consider ordering an essay from such a website? There is a number of advantages:
Quality - all the services presented on this site are strictly reviewed in order to assure the quality of their texts;
Speed - you can set a necessary deadline and be sure that your essay will be ready and clean before this time. You can use the time saved by not writing an essay yourself to revise for other subjects or finish other tasks;
Prices - the majority of people ordering their academic works are students. That is why the prices correspond to the high quality of the works, yet they are reasonable enough for students to afford them without putting themselves in debt;
Professionalism - there are hundreds of topics for essays in different fields. For this reason, you can find a service specializing in specific subjects like literature, biology, technical sciences and so on. This way, you will receive an essay written by a person with expertise on your particular topic.
How to Write an Essay from Scratch
There are various types of essays with their own requirements, starting from a narrative and up to argumentative works. You can read about them in general on Wikipedia. However, there are a few simple tips on how to create a good text:
1. Choose a topic - in case you have to pick one yourself, you'll get an advantage. Choose a subject you are interested in and make it as specific as possible;
2. Create an outline of your work - it is all about organizing. Collect your thoughts and put them on paper. You can elaborate on them later;
3. Create a statement - take the topic of your work and choose a purpose for writing it;
4. Write an introduction - this part should draw attention to the problem set by you and catch the interest of the reader;
5. Write a body - divide this part into paragraphs with their own ideas. However, in the end, all of them should prove the point of your statement;
6. Conclude the work - this is a summary of your work. You cannot add new ideas and thoughts to it. Your goal is to bring up everything mentioned in the body once again, but in a brief format and with the focus on the most significant arguments and findings.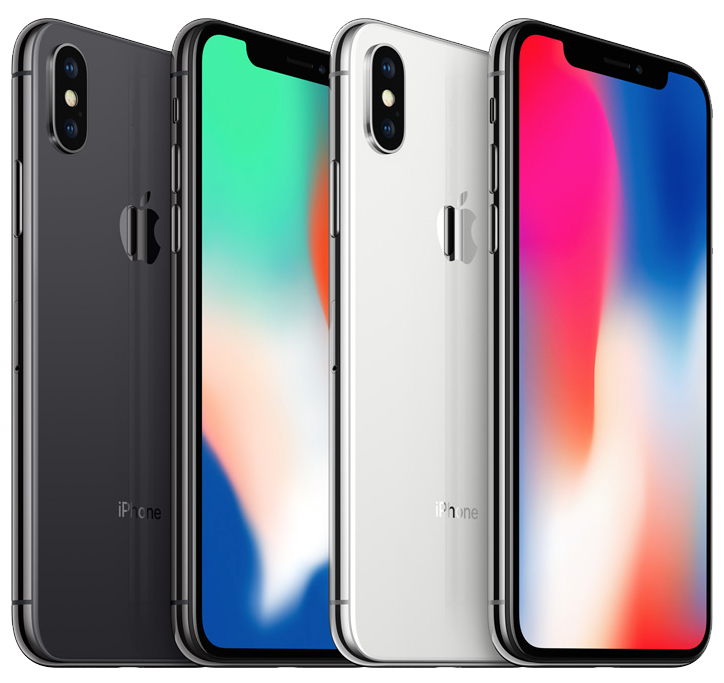 Before you start to think that this is a clickbait post, let me tell you upfront that no, Apple is not shutting down the iPhone because there is absolutely no reason to! In spite of all the criticism and questionable decisions by the company, Apple remains the most profitable smartphone seller in the whole world and they are certainly not going to shut down one of their most lucrative businesses by any means. Nevertheless, the iPhone X2 or XI or 11 will probably never come to be because the Cupertino giant might be changing the way they name these devices.
Apple may simply choose to call their lower end smartphones just "iPhones" and their higher end models "iPhone X." So how will you know that it's the latest model and not the outdated one from the previous year? Well, the year of release will probably be mentioned on the box as the only indicator of that fact. Which means that the next iPhone X that comes out might be called iPhone X (2018). Do you think this will happen and will you like it if it does? Let us know in the comments.
Saikat Kar
Tags:
xiaomi
mix
alpha
has
design
have
never
seen
before
what
mom
never
told
about
essays
might
never
iphone
xi!
© 2023 YouMobile Inc. All rights reserved