Search result
Tags - presence
Huawei will surely take part in MWC 2016, as this Chinese firm has already sent out the invitations for the event to be held on 21st February. However, we didn't know what exactly would be on display that day.

On 15th February, a rumor surfaced pointing at the probability of a hybrid laptop, supposedly the Huawei Matebook. Although the rumour emerged for the hybrid PC, the chance of a new Huawei P9 was also discussed extensively. Now, this speculation has been bolstered and an official announcement can be expected - thanks to the official-looking renders.

The images also show some of the most sought after info on the design element of the smartphone and establish proof of some of its previously speculated features - a dual camera in the back and a fingerprint scanner mounted in the back. Apart from this we can say that the Huawei P9 will sport a metal body and a 2.5 curved display on the front. There will be four color choices - gold, white, pink and gray.

The Huawei P9 will be backed by a Kirin 950 SoC, 4GB of RAM and feature a 5.2-inch screen. This is not fully confirmed, as there is also news of 6GB of RAM and four different variants of the phone coming with unique display and camera resolution.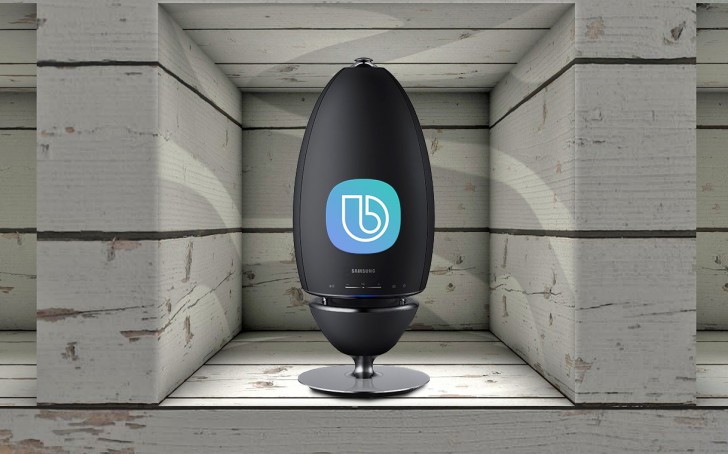 While people are not exactly a fan of Samsung's digital assistant yet, the company has not given up on Bixby. On the contrary, they are improving it with each passing day and is hopeful that it will indeed become something unique and grand soon. If you are not sure about the company's efforts in this regard, then know that a latest patent filed by the company seems to indicate that Bixby might be able to "sense" your presence in a room automatically.
As you can imagine, this would be a standout feature for the Bixby Speaker when it comes out during the second half of the year to compete against the likes of Amazon's Echo and Google Home. Apparently, the speaker will be fitted with a bunch of additional sensors that will let it detect the physical presence of a human being in the room. One of those sensors will a temperature/humidity sensor, as per the patent. Whether we will really see this when the Bixby Speaker comes out later in the year, remains to be seen.
Via: SamMobile
Saikat Kar (tech-enthusiast)
Tags:
leaked
huawei
renders
show
metal
body
presence
dual
camera
bixby
"sense"
your
presence
future?
© 2020 YouMobile Inc. All rights reserved