Search result
Tags - study
LTE has changed both the way and the quantity in which smartphone users consume data nowadays and recent studies suggest that it will only continue to increase. With the likes of Netflix, Spotify and YouTube being used so frequently by users all over the world, it isn't really a surprise though.
The latest Ericsson Mobility Report indicates that the monthly data consumption rate will hit the 8.9GB mark by 2021 for the average smartphone user. Considering the fact that as of now, the average monthly data consumption for smartphone users is currently 1.4GB, that is a big hike!
According to the report, the huge change will be brought forth by the following factors.
1) A significantly more number of people will start using smartphones.
2) 4G LTE will become available in areas where it was previously unavailable.
3) At least some of the carriers will make 5G speeds available to the consumers by 2020.
As one would expect, North America and Western Europe tops the chart in this report as prime data consumers, followed by Central and Eastern Europe and South America. The types of content which will be most responsible for consuming all that data are predictably, video content and social networking.
Which app hogs the most data in your smartphone?
Author: Saikat Kar (Tech-journalist and enthusiast)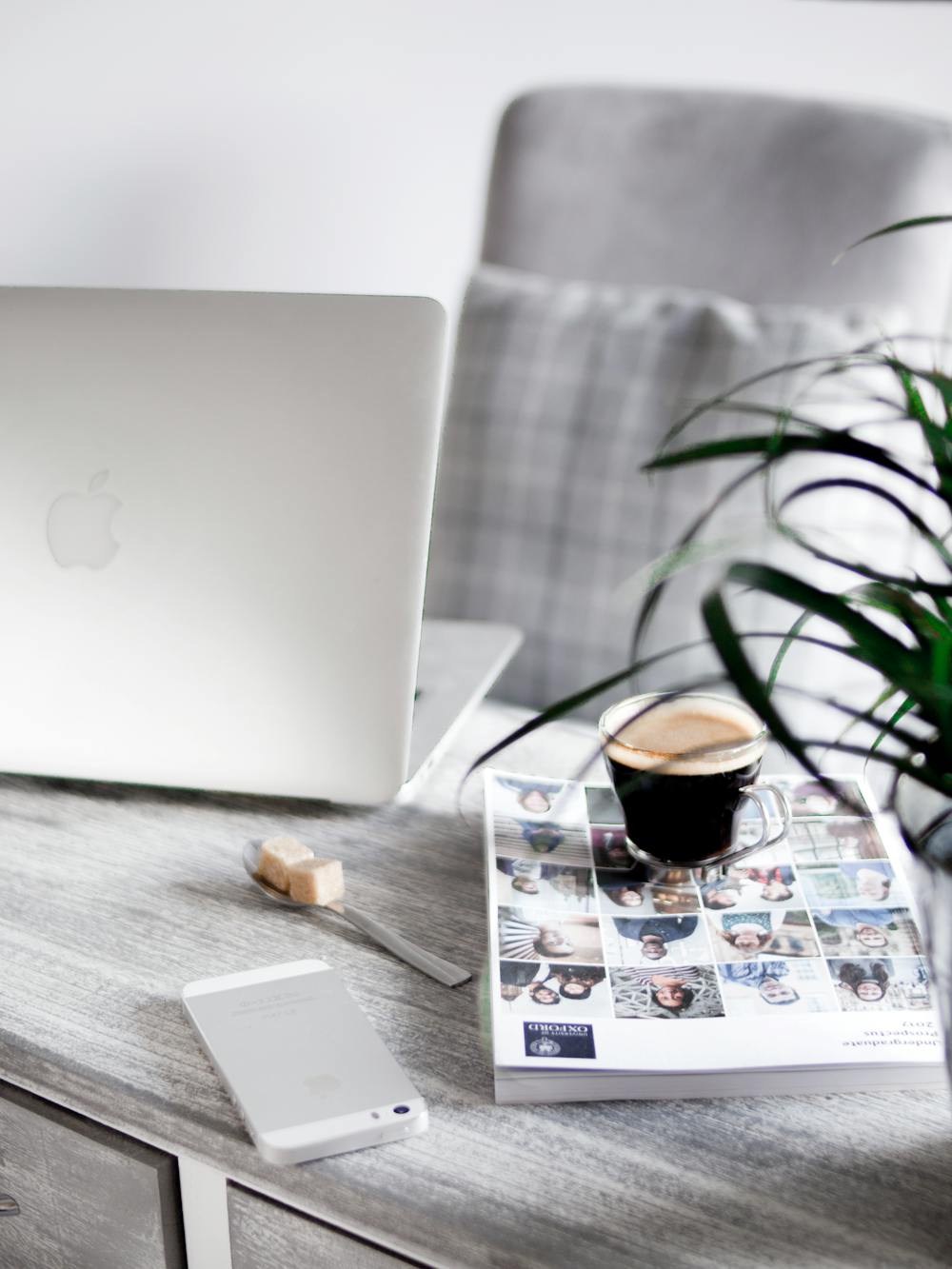 When the new school year is approaching, it is time to start with the preparations. You need to purchase your books, get some notebooks, download some apps, buy your school wardrobe, and pack for college. In your backpack, there's one item that's definitely a must today - a tablet. Tablets are becoming more of a need than just a luxury or preference for college students today. Thanks to the many benefits it offers, you should definitely consider getting one if you don't own a tablet already. So, without further ado, here are the best tablets for college at this moment.
Samsung Galaxy Tab S2
The Samsung Galaxy Tab S2 is the best tablet for college, but not only there. It's actually one of the preferred technology inventions by professionals who need a tablet to work, and even by individuals who simply want to own a tablet to reap the many benefits it offers. In fact, my custom essays services company's writers all use this tablet to receive and check orders, as well as boost their editing process.
This particular tablet features an AMOLED screen that provides users with amazing performance regardless of the viewing environment. It's light weight, making it highly portable and efficient for students who're tired of dragging all those books around campus.
Asus Transformer T102HA-C4GR Touch screen Laptop
If you're looking for the best tablet for school, you should definitely consider this option. The Asus Transformer 10.1 inch tablet is considered one of the top 10 educational tablets of 2019. It is pre-loaded with an installed version of Windows 10, and has a very convenient keyboard dock that will come quite useful when you need to take some notes.
Microsoft Surface Pro
This device is considered the best tablet for students for several reasons. Firstly, it features an attachable keyboard option that you can use for note-taking or when you have to do your paper on your ride to school. This feature is not always included, so make sure to check for it before you make your purchase. Also, make sure to get the latest versions that come with a better processor and more RAM - there are plenty of options available at this point.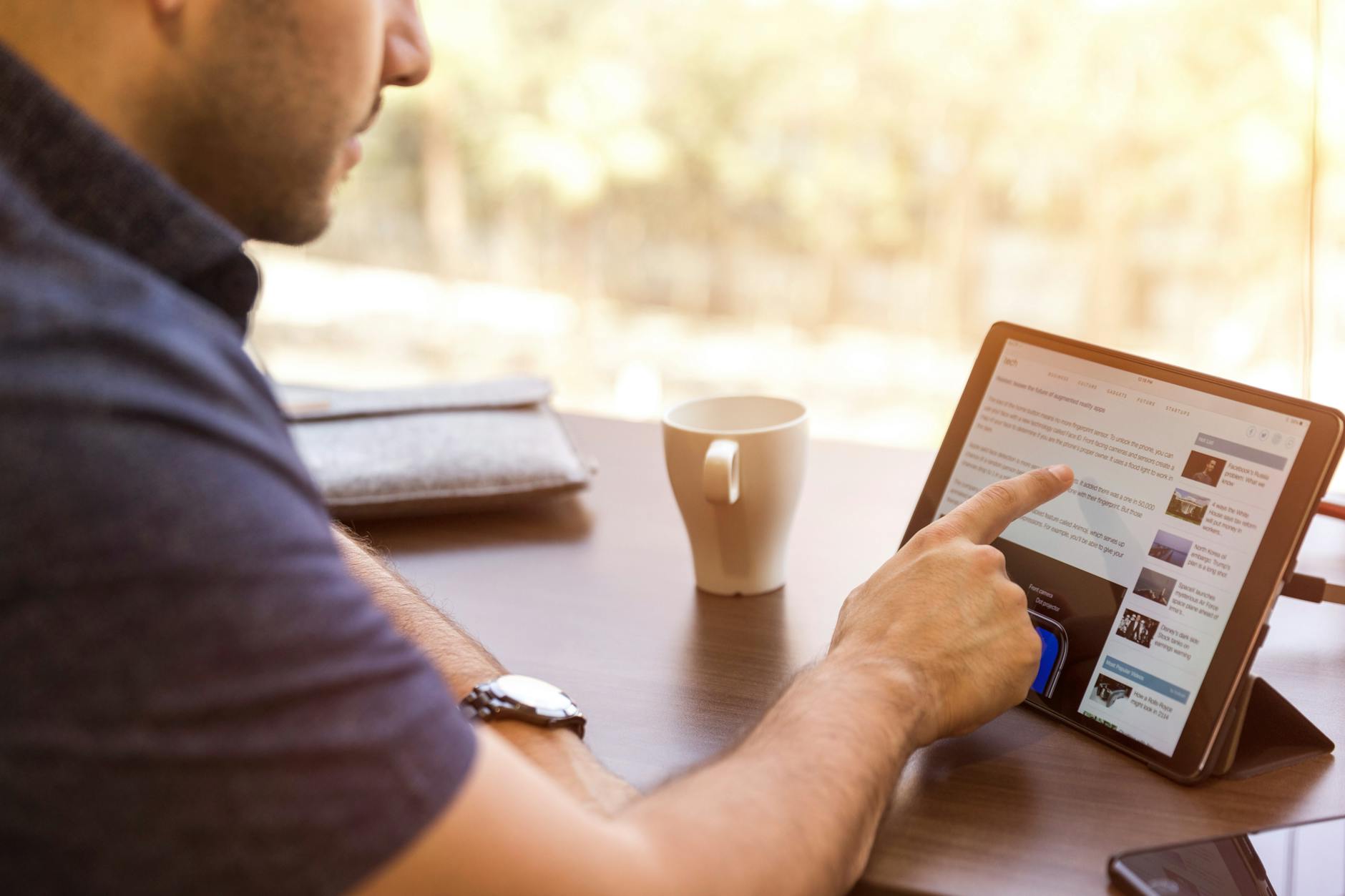 https://www.pexels.com/photo/man-using-ipad-sitting-in-front-of-desk-1251844/
Thanks to the incorporation of PixelSense, the screen has quite the impressive display with low glare and high contrast, allowing you to watch everything and read your books without having to drag them around all the time.
Apple IPAD Air 2
Not only is this tablet highly portable, but it's also one of the most efficient tablets you can buy. It features a bright retina display and will hold for over 10 hours of constant use. If you're looking for a light wear, great-looking, affordable, and effective solution - Apple once again surprises with its quality.
Apple IPAD Mini 5
Once again, Apple proves that not all great things come in a big package. This is the smallest tablet they've produced, which is why most students prefer it over any previous version. But, don't let the small size fool you. The Apple IPAD mini features a 2048 x 1536 resolution, over 3.1 million pixels, as well as an A8 processing chip with a 64 bit technology. This means that you can enjoy a masterful viewing experience, as well as plenty of activities from gaming to studying with the help of the mini tablet.
The latest version, the Apple IPAD Mini 5 is a much improved version than the previous ones, which also makes it the best option for you.
Google Nexus 9
Our sixth choice is a masterful blend of portability and function. With a small sized screen of only 8.9'', this device is perfect to carry around. It has front HTC BoomSound speakers you can use to play some music, as well as a 64-bit processor that provides you with a seamless experience while you switch between tasks.
Samsung Galaxy Tab S3
One of Samsung's best inventions in the world of tablets, the Tab S3 device is quite the versatile piece of equipment. You can find it as a tablet only or in combination with a Staedtler pencil add-on or a keyboard cover. Basically, it turns into a mini laptop when you need one, while it is very light wear at the same time. The tablet features a 5MP front and 13MP rear camera.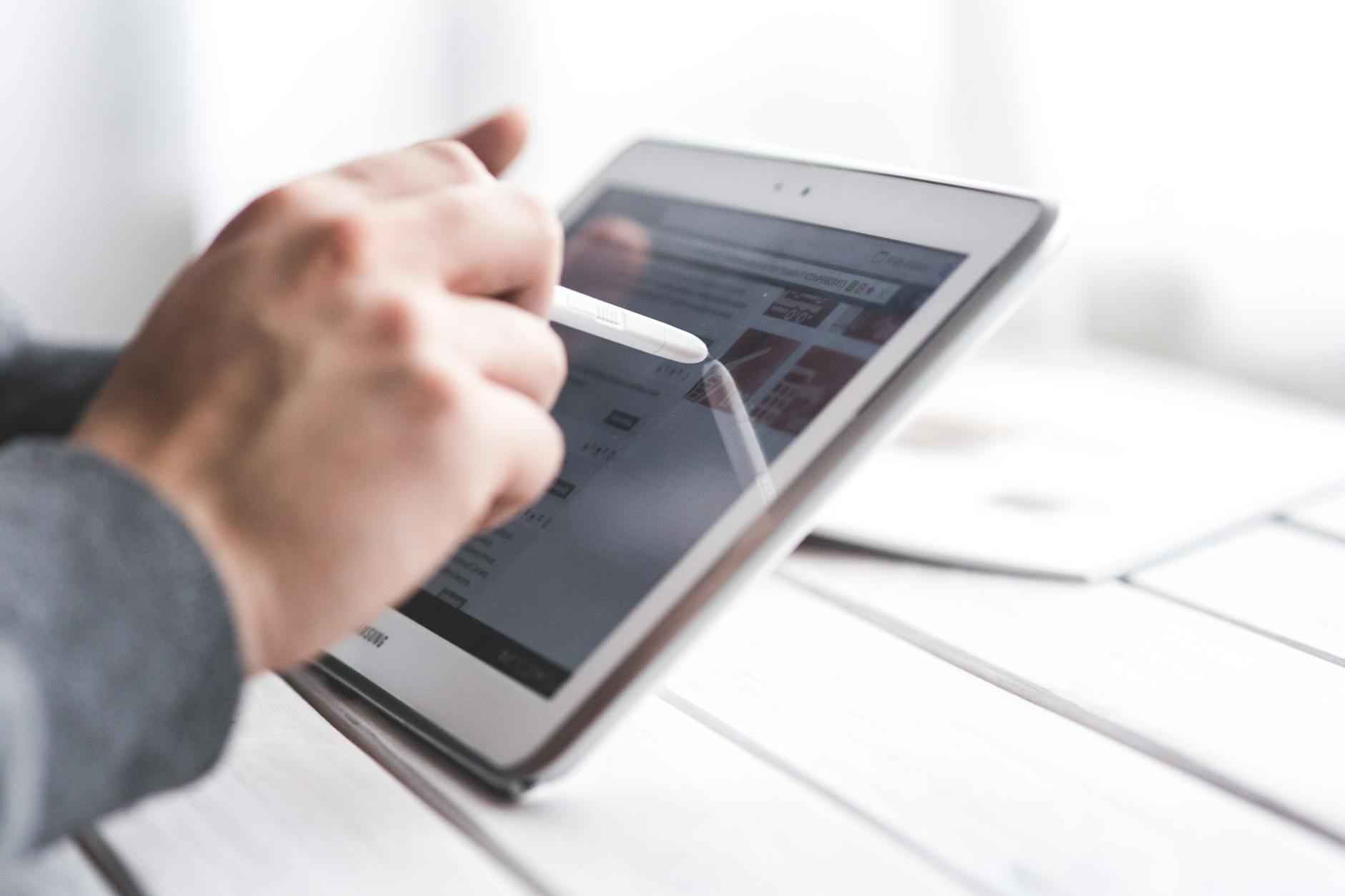 https://www.pexels.com/photo/hand-using-stylus-pen-for-touching-the-digital-tablet-screen-6336/
Asus Zenpad S8
If you opt for this tablet version, you'll be impressed by its storage option, as well as the weight of only 298 grams. The Asus Zenpad S8 has a 74% screen to body ratio, comes with VisualMaster and Asus Tru2Life+ technology.
Sony Experia Tablet Z
For all those looking for an impressive, full HD display, this is the best tablet you can find. It weighs only 500 grams and still has an impressively large display. Moreover, it is water resistant and features great sound thanks to the Xloud and ClearAudio+ technology.
Lenova Yoga Tablet 2
Finally, we have the tablet that features the popular Intel Atom Quad Core technology, comes equipped with Windows 8.1, and has tremendous features such as long battery life (up to 15 hours) and a subscription to Microsoft Office.
Have you picked your favorite from our list? No matter what choice you make, you can't go wrong - these ten options are highest rated among students!
Author's Bio
Michael Turner is an IT engineer who works on tech gadgets. His goal is to make the lives of people easier with the help of technology. If you
Tags:
study
suggests
that
need
about
8.9gb
data
per
month
your
smartphone
2021!
top
tablets
college
study
© 2023 YouMobile Inc. All rights reserved