Search result
Tags - teases
Samsung after such a fine year with cellular devices is now working upon some fascinating accessories too. One of them is Exynos 5 octa processor; Samsung hasn't yet launched it but is teasing people with its pictures over twitter. The processor works upon 8 small and big powerful cores divided into two groups, one group is active at a time. 4 cores belong to Cortex-A15 and 4 to Cortex-A7. Cortex-A7 is smaller core in relation to A15 cores.

A7 cores are really efficient in terms of energy saving, although they are not as powerful as A-15 cores but are enough to run any device smoothly. A7-cores are only 13% less in terms of size in with A-15 cores. The shifting time between these two groups of cores is about 30-50 minutes. More details, could be unveiled at the launch of the phone, till then we can only rely on twitter pictures and rumors.
Samsung started the campaign leading to the Galaxy S IV launch yesterday and is inviting everyone in Time Square to witness the event. The company tweets an invitation to check out the unveiling and experience their "new flagship smartphone" and those who cannot go can watch the event on live stream.

More details are expected to come out before the date of launch and it is possible that we might be given clues as to the design and specs of the new Galaxy S4. One thing is sure though, holding an event in Times Square sends a message to many, including Apple.

Samsung is truly going to need a lot of exposure since it plans to sell 100 million units of the S IV this year. Only two weeks left before we know if this will just remain an ambitious figure or if they do stand a chance to sell that many S IV devices.
Link: Samsung Twitter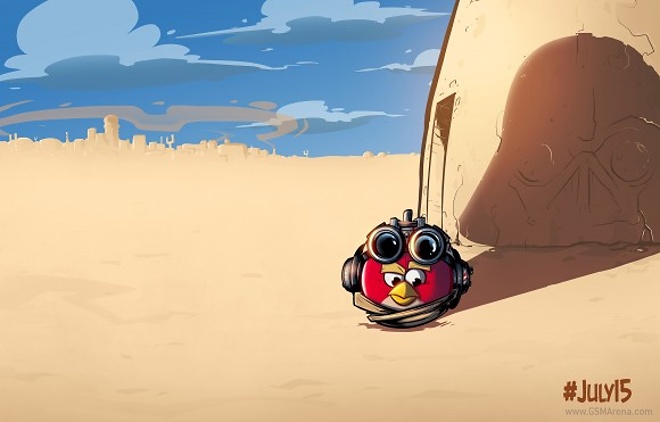 After great success with the Angry Birds games, it looks like Rovio is all set to extend its collection of Angry Birds franchise, as the makers of the popular game say there is big news coming next week on July 15.

Attention, Angry Birds fans! Stay tuned on Monday, July 15th, for big news about a brand new game! We're talking the biggest character line-up ever, awesome new powers, and maybe even a few surprises!
Intrigued? Stay tuned for more news on #July15!
Source: Rivio
Tags:
samsung
teases
with
image
exynos
octa
chipset
samsung
teases
before
galaxy
launch
rovio
teases
its
new
angry
birds
game
© 2020 YouMobile Inc. All rights reserved