Search result
Tags - chipset
Samsung after such a fine year with cellular devices is now working upon some fascinating accessories too. One of them is Exynos 5 octa processor; Samsung hasn't yet launched it but is teasing people with its pictures over twitter. The processor works upon 8 small and big powerful cores divided into two groups, one group is active at a time. 4 cores belong to Cortex-A15 and 4 to Cortex-A7. Cortex-A7 is smaller core in relation to A15 cores.

A7 cores are really efficient in terms of energy saving, although they are not as powerful as A-15 cores but are enough to run any device smoothly. A7-cores are only 13% less in terms of size in with A-15 cores. The shifting time between these two groups of cores is about 30-50 minutes. More details, could be unveiled at the launch of the phone, till then we can only rely on twitter pictures and rumors.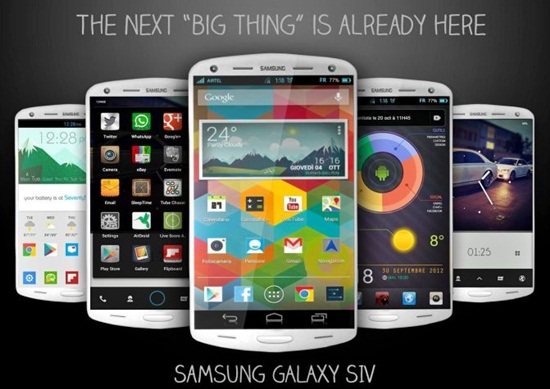 According to a South Korean Media Site, Samsung Electronics adopted the Qualcomm Snapdragon Chipset instead of Exynos 5 Octa for upcoming Samsung Galaxy S4 handset.
The reason behind avoiding Exynos 5 Octa Chipsets is the power consumption to heat generation control, that is why samsung has adopted the Qualcomm Snapdragon Chipset for upcoming flagship Samsung Galaxy S4.
The results of Qualcomm Chipsets are promising as it scored more than 12000 points on the quadrant standard benchmark and its main advantage is that it comes with baseband radio that covers most of the world's networks.
The adoption of Qualcomm Snapdragon chipset in Samsung Galaxy SIV has been also proved in leaked benchmarks. The news also confirmed that Samsung Galaxy SIV will comes only in Single variant, so there will be no international variant with Exynos 5 Octa chipsets.
Samsung Galaxy SIV Confirmed Specifications:
4.9 inch Full HD Super Amoled Display

1.9Ghz Quad Core APQ8064T Qualcomm Snapdragon 600/800 Processor

2GB RAM

64GB Flash Memory

13.1 Mpx Camera

Suppors Wireless Charging

Android 4.2.1 Jelly Bean
source: dt.co.kr
Tags:
samsung
teases
with
image
exynos
octa
chipset
samsung
galaxy
come
with
qualcomm
snapdragon
chipset
according
rumor
Samsung took to Exynos' official twitter account to confirm about an upcoming Exynos processor.
According to a tweet, Samsung's Exynos processors are "about to undergo another evolution". The tweet is accompanied with an image that appears to have a microphone on the front while a person de-focused in the background.
Samsung Exynos chipsets have been having somewhat of a rough time lately. First the Exynos 5 Octa 5410 couldn't deliver the Snapdragon-smashing performance everyone was expecting from it, while the refreshed 5420 version is yet to hit the shelves in the Galaxy Note III, but it has already been confirmed to come at the expense of 4K video recording.
There's hardly much info that we can get from the tweet. There's obviously a new Exynos chip on the way, but we can only guess what sort of updates it will introduce.
Tags:
samsung
teases
with
image
exynos
octa
chipset
samsung
galaxy
come
with
qualcomm
snapdragon
chipset
according
rumor
samsung
tweeted
that
exynos
chipset
get
another
update
Samsung Galaxy Note 3 is the latest flagship from the Korean firm. There are going to have four different versions in the Chinese market - Samsung Galaxy Note 3 SM-N9006, Samsung Galaxy Note 3 SM-N9002, Samsung Galaxy Note 3 SM-N9008 and Samsung Galaxy Note 3 SM-N9009. It does sound confusing due to the complexity of the numbers.
The leaked photos reveal that the dual-SIM Samsung Galaxy Note 3 will be powered by the Snapdragon 800 chipset, featuring four 2.3GHz Krat 400 cores and the Adreno 330 GPU. The beast was even subjected to an AnTuTu benchmark and the score came at the pretty impressive 31,276. That's still a bit short of the score of the regular Galaxy Note 3, but since neither version has its firmware finalized just yet, it's too early to draw any conclusions.
Besides the second SIM slot the Samsung Galaxy Note 3 N9002 should have no differences to the international Galaxy Note 3 version, carrying the same 5.7" 1080p screen, 13MP camera and running on Android 4.3 Jelly Bean. It's unclear if it will be leaving the China borders, though.
Tags:
samsung
teases
with
image
exynos
octa
chipset
samsung
galaxy
come
with
qualcomm
snapdragon
chipset
according
rumor
samsung
tweeted
that
exynos
chipset
get
another
update
samsung
galaxy
note
duos
leaks
with
snapdragon
800
chipset
© 2020 YouMobile Inc. All rights reserved