Search result
Tags - cloud-based
| | | |
| --- | --- | --- |
| | | |
| | this article is not available | |
| | | |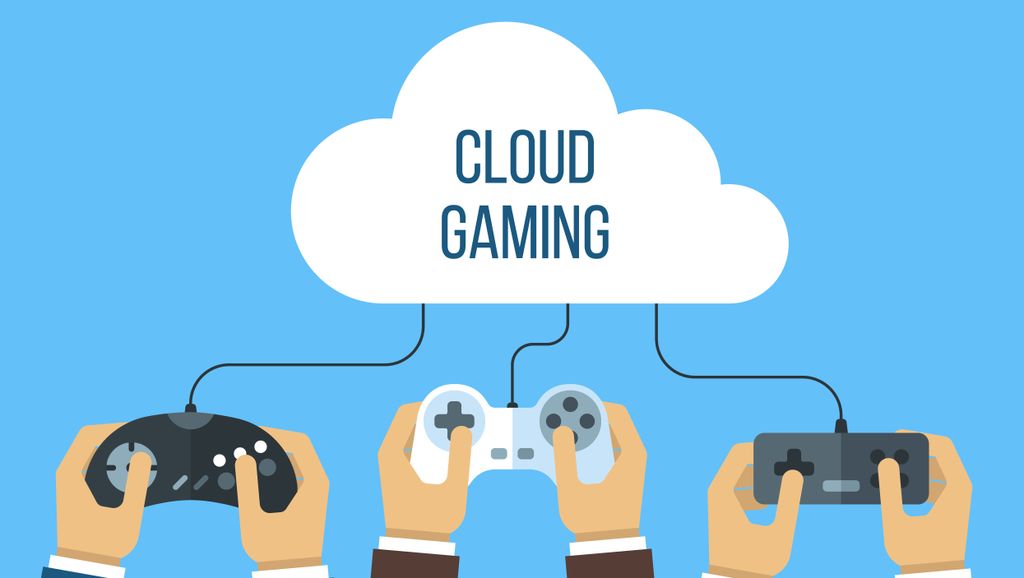 Modern technology is one of the most rapidly evolving innovations. New concepts are brought to life regularly and are utilized by dozens of industries. The online gaming industry is no exception, and it's significantly different than it was a few years ago. You no longer need to buy a disc to play your favorite game - just hop online and pick among hundreds of choices.
What is Cloud Gaming?
Cloud-based gaming is a term that describes how online games are facilitated. An online server processes these games, rather than your device. It's similar to video streaming, where your actions are visible in real-time.
The "cloud" refers to servers that are located and accessed online, over the Internet. The databases and software that run these servers form part of the cloud as well. Cloud servers can be found all around the world in specific data centers.
You can access the same applications and files from any device, since the storage of this information is held in the servers, and not on your device. This is why you can, for example, access your various social media accounts on different smartphones and still have the same photos, videos, and messages available.
The cloud is used to meet a myriad of industry needs. Email providers rely heavily on cloud-based solutions, as do storage providers like Dropbox. Cloud-based gaming is just as popular nowadays and offers a variety of benefits.
Benefits of Cloud Gaming
Cloud-based solutions are transforming games online in numerous ways.
Enhanced Security
In the cloud, information is stored virtually. This means it's much more secure compared to other traditional platforms used in data storage. The risk of hacking is significantly minimized as well, which is one of the main concerns on the Internet.
Device Compatibility
Before the availability of cloud-based solutions, it was challenging to access games on lower-end devices. Things like memory space, graphics, and processing capabilities imposed limitations. The technology wasn't fully optimized for cloud computing gaming, either, and Internet speeds were too slow. This is not the case anymore, and many devices can now enjoy the benefits of cloud gaming.
Lower Operating Costs
Companies can cut costs on their server space and Internet bandwidth usage by using cloud-based solutions. Earlier gaming models caused companies to pay more for wider bandwidth in times of high traffic volumes, especially when new gaming titles were released. In the cloud, payments are conducted on a "pay-as-you-go" system, so companies only pay for the resources they use.
Easier Access to Games
Online casinos use the cloud to their advantage by offering instant-play games. You don't have to download or install anything to access your game of choice. For video games, you don't need to worry about loading up the disk to play. Instead, you can subscribe to a gaming provider, like Steam, and instantly gain access to the game selection. From there, you can download the games you enjoy and pick up where you left off on any supported device.
How Cloud Gaming Impacts Online Casinos
Cloud computer gaming offers the possibility of further innovations like virtual reality. Online casinos have dipped their toes into this idea, but it's still in the early stages. Virtual reality headsets can offer you a completely immersive casino experience from beginning to end.
It sounds fantastic, but the costs associated with VR headsets are astronomical. Likewise, so are the costs of running and upgrading a computer linked to VR. This is where cloud computer gaming can come in handy and move the process along. Here are some ways that online casinos could develop in the future, according to our expert Kevin N. Cochran:
Blackjack - There's a VR release titled "Blackjack Bailey" available already, and it shows how exciting a casino VR experience is.

Roulette - Roulette could one day integrate live dealers into the VR world, and you could see the actual casino from your couch.

Slots - VR slots could offer an immersive experience with the varying themes that are incorporated. You could even try the demo version first and then play free slots, Canada.

Poker - Imagine a VR world where every player has their own avatar. Finding your opponent's entails a whole new ballgame.
Conclusion
Cloud-based solutions are transforming the online gaming industry. They provide real-time data and the ability to engage in games from a variety of devices. The cloud also offers enhanced security measures, lower operating costs, as well as easier access to games. The addition of virtual reality could add a brand new layer to online gaming as well. Why not visit an online operator and see the possibilities of cloud gaming for yourself?
Tags:
how
cloud-based
solutions
changing
gaming
industry
how
cloud-based
solutions
changing
gaming
industry
© 2023 YouMobile Inc. All rights reserved