Search result
Tags - ends
It was becoming quite confusing when it came to rumors about the upcoming Galaxy S8's launch date, but the OEM itself has stepped in and cleared up a large chunk of the confusion. Dong-jin Koh, the chief of Samsung Mobiles has confirmed publicly that the S8 won't be launched at the MWC this year. It has always been Samsung's tradition to unveil its next Galaxy S series of smartphones in Barcelona, at the Mobile World Congress that's held in February every year. However, it seems like Samsung won't be able to stay true to that tradition this year around. This information was retrieved while Dong-jin Koh publicly announced the findings of Samsung's probe into the Galaxy Note 7 disaster.
Unfortunately though, he did not clarify anything about when the Galaxy S8 will actually be unveiled. In order to figure out that bit of information, we will have to depend on rumors once again. There are multiple rumors, but the latest ones suggest that the smartphone will be unveiled in New York, at an exclusive Samsung event on March 29. The S8 will allegedly go on sale after roughly three weeks from the launch date (April 15 - 17).
Saikat Kar (tech-enthusiast)
The year 2019 is about to end, and it is reported that the company is planning to launch the Oppo Reno S in India in December with a 64MP camera, 65W fast charging and a snapdragon 855 Plus Soc. There are rumors about the next Reno called Oppo Reno 3 which could be launched soon with quad-camera setup, 90Hz display.

The device has a 4500mAh battery which is good enough to keep the phone alive with a single charge for a whole day even with heavy use. The phone is powered by a Snapdragon 735 Soc processing chip. The Reno 3 has an upgraded version of the processing chip over its predecessor. The Snapdragon 735 Soc is yet to be announced by Qualcomm. This chip is also expected to have integrated support for the 5G network.

Oppo Reno 3 is rumored to include a 60MP main camera sensor supported by 8MP, 13MP, and 2MP camera. The Reno 2 is offering a 32MP camera for the selfies. The phone is said to house a 4500mAh battery with support for 30W VOCC 4.0 fast charging. There's no clarity if the shark-fin pop-up module seen on the Oppo Reno 2, will make a return or not. The tipster suggests that the phone will sport an in-display fingerprint scanner and come with 5G support.

As mentioned, Oppo Reno 3 price and specifications have leaked on Weibo. According to the tipster, the Oppo Reno 3 will be priced at CNY 3,299 (roughly Rs. 33,400) for the 8GB RAM + 128GB model, and CNY 3,599 (roughly Rs. 36,400) for the 8GB RAM + 256GB model.
Tags:
samsung
ends
rumors
regarding
galaxy
s8's
launch
date
oppo
ready
launch
another
reno
phone
before
2019
ends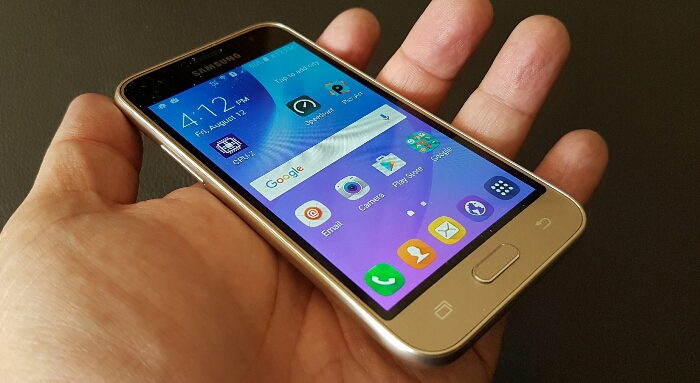 Owning a low-end smartphone is never pleasant, it doesn't matter which Android smartphone manufacturer you choose to be honest, but it never feels nice to report that an OEM has officially stopped supporting one of its handsets. Samsung has just updated its security updates page and among other things, Android Police found that the Galaxy A3 (2016), Galaxy J1 (2016) and Galaxy J3 (2016) has been removed from the update page, signaling that the three handsets from two years ago are no longer supported.
In case you are wondering what that means, it basically means that if you own any of these three smartphones, it's time to think about buying something else because they will likely not be receiving anymore updates of any kind from the OEM. Sad as it may be for owners of these models, it was expected, given that Samsung doesn't support any of its low-end models, post the two-year mark. At the same time, the Galaxy A8 (2018), Galaxy A8+ (2018), Galaxy J2 (2018), and Galaxy Tab Active2 were the latest additions to the update page.
Check out our firmware section to find all the latest updates for your Samsung smartphones and tablets.
Saikat Kar (tech-enthusiast)
Tags:
samsung
ends
rumors
regarding
galaxy
s8's
launch
date
oppo
ready
launch
another
reno
phone
before
2019
ends
samsung
officially
ends
support
2016
versions
galaxy
© 2023 YouMobile Inc. All rights reserved