Search result
Tags - miss
Xiaomi just completed its 10 years in the industry and took advantage of the celebration event to launch a few interesting products along with the Mi 10 ultra. The Redmi K30 ultra is a flagship smartphone by the company and looks almost similar to the K30 Pro. However, there are a few hardware upgrades that make it worth buying. The Redmi K30 Ultra features a 6.67-inch large Samsung AMOLED display with an FHD+ resolution of 1080 x 2400 pixels. The display is charge and comes with great contrast to create a vivid and colorful experience for the user. The display supports a 120Hz refresh rate. The device has no notches at the front side and comes with a pop-up camera for the selfie pictures.

The phone is powered by a powerful MediaTek 5G processor and supports outstanding AI functionality with six-core independent APU 3.0 that enables accuracy for more application scenarios. The device can balance computing power with power consumption. Redmi K30 Ultra has been ranked first in the ETH Zurich AI-benchmark ranking. The phone runs on dual hyper engine 2.0 and game turbo optimization engines that make it a perfect tool for playing games and responsive multi-app functionality.

The Redmi K30 ultra features a quad-camera system at the rear side, consisting of a 64MP primary camera, a 13Mp ultra-wide-angle camera, a 5MP macro camera, and a 2MP portrait depth camera. The primary camera supports four-in-one large pixels, allowing the hardware to combine smaller pixels to final results for an ultra-clear image. For videos, it uses zoom support, three microphones for clear audio recording during filming. The phone has a big 4,500mAh battery that is good enough to keep the phone alive the whole day. There is also support for 33W fast charging that allows the phone to get fully charged from zero to 100% within just one hour. The phone is available in three colors - moonlight white, midnight black, and mint garden.
Two months after Redmi K40's release, the company has come up with its gaming variant - the Redmi k40 Gaming Edition. This is the first phone by the company specifically designed for playing video games. Usually, gaming phones are ugly and heavy. But this phone is really thin and lightweight compared to other gaming phones available in the market. The overall body is made of metal whereas the back panel is made of glass instead of plastic.
Redmi K40 Gaming edition features a 64MP primary camera sensor with 8MP ultra-wide lens and a 2MP macro lens. The phone uses optical glass in the phone lens that improves picture quality even better. The K40 uses the MediaTek Dimensity 1,200 with a new type of thermal material to prevent the possible overheating of the phone due to continuous video gaming. While you play any video game on K40, it can run the game at a nearly full frame rate of 90fps with smooth graphics.
The phone comes with a charger and charging cable, and for unknown reasons, these are now in yellow and black color instead of the usual white. It is also a slightly smaller charger. The charging cable uses the L-shaped charging head for the first time, The 67w charger takes somewhere from 43 to 45 minutes to fully charge the smartphone but it also gets your phone charge up to 51% in just 15 minutes. Although the phone isn't bulky, it still features a 5,065mAh battery. Another attractive feature of this phone is the physical triggers that make it possible for gamers to have the ultimate gaming experience. As the triggers are physical, you might get addicted to its usage which many gamers won't mind.
Tags:
redmi
k30
ultra
flagship
smartphone
might
want
miss
redmi
k40
gaming
smartphone
don't
want
miss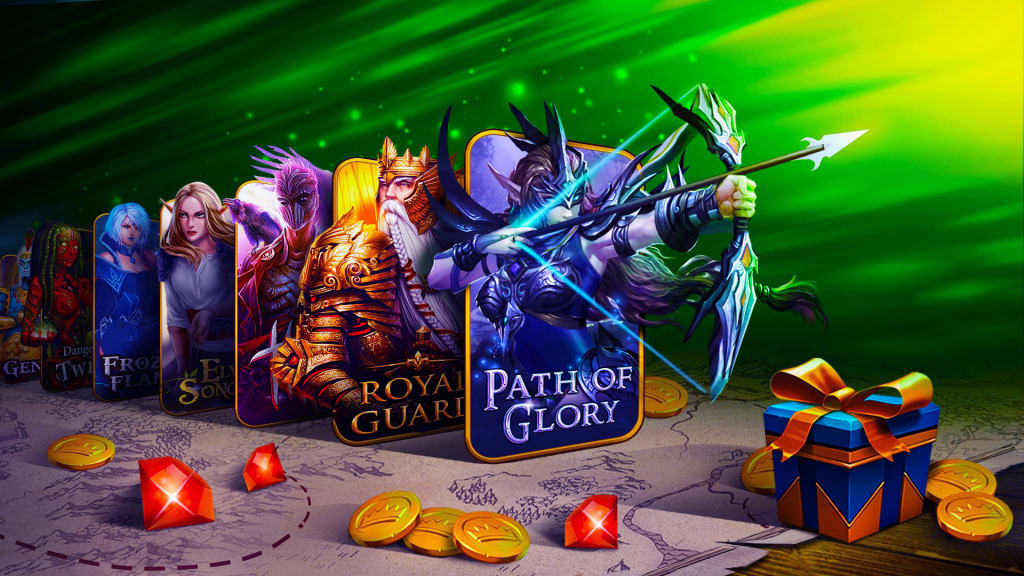 Straight off the bet, let us assure you that if your favourite slot game from 2020 did not make it onto the list, then that's most likely because there is only room for the top three here. Every player's list may differ slightly or greatly from that of another's, which is for the better. Discovering new casino games is very much a part of the experience after all.
What really does matter however, is that you play your favourite slots only in casinos that have fair online casino ratings. They must be certified, registered and regulated for Fair Play frequently, because there is no shortage of fraudulent casinos on the internet these days. With that out of the way, let's dive straight into the list next.
NetEnt's Street Fighter II: The World Warrior Slot
If the title surprised you then know that you are not the only one to be surprised to see NetEnt releasing this classic, retro Street Fighter II themed slot game. You get to not only play within the Street Fighter II game universe, but you also play in a PvC setting with your selected SF II character! The roster includes Ryu, Ken, Chun Li, E. Honda, Zangief, Sagat, Vega and others you would expect in the original fighting game, and it doesn't get more retro or nostalgic than that.
The game perfectly combines tried and tested slot mechanics such as wilds, bonuses, multipliers, etc. with variable character stats of the fighters extremely well. If you had ever been a fan of the cult hit Street Fighter II games (there were a six in total) you will absolutely love winning big on World Warriors.
Slot Details:
· RTP - 96.06%
· 5x5 Slot
· 0.20 - 700 coins per bet
· Highest possible multiplier - 7,142x
· Mid-range volatility
Rick and Morty Megaways from Blueprint Gaming
Can the slot game be as good as the earlier seasons of the TV show? Probably not! Nevertheless, as far as mixing two very unlikely genres together is concerned, Blueprint Gaming, Adult Swim and Cartoon Network have not done a bad job here at all. If you are looking to win big, this is the game to bet on as it offers 117649 paylines with a very impressive 97.05% return to player rate.
Just as it is with all games from Blueprint Gaming with the Megaways moniker, Rick and Morty is by all means, a Megaways slot too, with the highest possible reward being 50,000x the bet! In addition to the background, theme, soundtrack and symbols representing various characters and items from the adult cartoon show, you will also get to play in four bonus rounds with Pickle Rick, The Vindicators and even all-controlling Galactic Federation!
Slot Details:
· RTP - 97.05%
· 6x4 Megaways slot
· 117649 paylines
· 0.10 - 10 coins per bet
· Highest possible winning amount = 50,000x the stake
· High volatility
Pink Elephants 2 by Thunderkick
We decided to place Pink Elephants 2 on the last spot because not only does the sequel do justice to its superhit predecessor, Thunderkick has even managed to improve certain aspects of the original.
As long as you don't mind your slot games being bold, beautiful and vibrant, you will absolutely love Pink Elephants 2. Perhaps you will love the colour pink or maybe you will hate the fluffy theme, but that's not the only attraction in this slot. Even if you don't like the lively hues, no sane gambler can skip a game with mid - high volatility and a possibility to win 10,000 times their bet!
Slot Details:
· RTP - 96.13%
· 6x4 slot
· Highest possible winning amount = 10,000x the stake
· 0.10 - 100 coins per bet
· 4,096 Paylines
Casino games come in many forms, but no other genre of online casino games can possibly be nearly as varied as video slots are. We get tons of new releases every single year and some of them are actually quite good too, as it turns out! There would be no denying that the classic table games like blackjack and roulette have their own place and charm, but as far as variety is concerned, it is difficult to beat these three top slot games of 2020.
Tags:
redmi
k30
ultra
flagship
smartphone
might
want
miss
redmi
k40
gaming
smartphone
don't
want
miss
top
casino
slots
2020:
here's
what
cannot
miss
out
this
year
© 2023 YouMobile Inc. All rights reserved