Search result
Tags - revealed: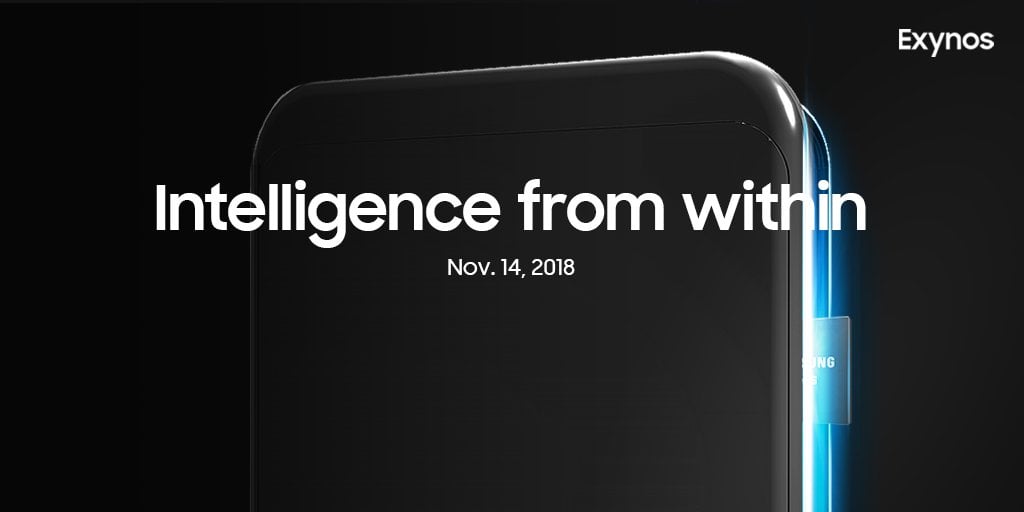 The Huawei 7nm HiSilicon Kirin 980 is the current champion of Android SoCs, but it looks like the latest Exynos chip is all ready to challenge it. While that may or may not happen, at least there is no doubt about the fact that the 8nm Exynos 9820 is going to be significantly more powerful than the current gen Exynos 9810. In fact, it will even be able to support 8K video recording, which is something that may not have much use as of now, but it definitely highlights the prowess of the upcoming SoC. Check out some of the highlighted features of the chip below, as showcased by Samsung during the unveiling earlier.
· Octa-core processor with 2 high-power custom cores, 2 medium power Cortex-A75 cores and 4 low power Cortex A55 cores
· 15% increase in multi-core performance and 20% increase in single-core performance, as compared to the Exynos 9810
· 40% better power-efficiency, as compared to the Exynos 9810
· 8nm process, dedicated neural processing unit (AI) and UFS 2.1 and 3.0 support
· No support for 5G
· Support for five cameras in total and 8K video recording
This is good news for those that are waiting for the Galaxy S10 to upgrade, especially since it all but confirms the fact that there will indeed be three rear cameras and two front cameras on the Galaxy S10+ in 2019.
Saikat Kar
The Galaxy S10 series of smartphones are now less than two weeks away from launch date, as Samsung has now confirmed that they are going to unveil the Galaxy S10 series on February 20, at an exclusive Samsung Unpacked event in San Francisco. Even more importantly, we now have our first look at a live Galaxy S10+ model, that reportedly comes from Saudi Arabia. Looking at the images, we are relieved to see that the design isn't as boxy as it looked in the casemaker's models that we showed you yesterday!
If the images are to be believed, then the Galaxy S10+ at least, will indeed sport an in-display fingerprint scanner after all. There's also the expected tri-camera module at the back and it does look like there will be a Pearly White color option this year after all.
Via: SamMobile
Saikat Kar
Tags:
exynos
9820
2019
revealed:
video
recording
8nm
process?
live
images
galaxy
s10+
revealed:
reveal
date
announced
officially
Back in 2015, the Moto G3 Turbo was released in Novemeber by Lenovo as an upgraded edition of the regular G3. This time around though, there will be no such delays because both the Moto G4 and G4 Plus has been unveiled together. As expected, "Motorola" is no longer a part of the Moto G series and is therefore replaced by the "Lenovo Moto" branding instead. We like the fact that the familiar "M" logo at the back is retained as promised.
The G4 has a bumped up Full HD resolution this year and the SoC has been upgraded to a brand new Snapdragon 617. Unfortunately, the RAM onboard is still 2GB. It will be available in two internal storage options of 16GB and 32GB, but thankfully, both versions will have a micro-SD card slot. The rear camera is probably still using the same 13-megapixel sensor we saw last year, while the 5-megapixel front camera sports an 84-degree wide-angle lens for group selfies. All this is going to be powered by the 3,000 mAh battery inside that also supports quick charging.
As you would expect, the Moto G4 Plus is an upgraded version of the G4 with a front facing fingerprint scanner and a much more powerful camera. At the back, the G4 Plus sports a 16-megapixel OmniVision PureCell Plus sensor with f/2.0 aperture and 1.3µm pixels. There is also hybrid autofocus, which is achieved by combining laser autofocus and phase detection together. The front camera is the same 5-megapixel wide-angel camera that is also used in the regular G4. It seems like there will be three versions of the G4 Plus; 16GB internal storage with 2GB of RAM, 32GB internal storage with 3GB of RAM and 64GB internal storage with 4GB of RAM. Moto phones are known for always running the latest version of Android and keeping true to that legacy, both the 4th generation Moto G handsets will be running on Android 6.0.1 Marshmallow right out of the box.
All versions of the two smartphones will exclusively be available via Amazon India and the pricing details are as follows.
Moto G4 16GB - N/A
Moto G4 32GB - N/A
Moto G4 Plus 16GB - INR 13,499/$200/€180
Moto G4 Plus 32GB - INR 14,999/$225/€200
Moto G4 Plus - 64GB - N/A
Author: Saikat Kar (Tech-journalist and enthusiast)
Tags:
exynos
9820
2019
revealed:
video
recording
8nm
process?
live
images
galaxy
s10+
revealed:
reveal
date
announced
officially
lenovo
moto
plus
revealed:
both
sport
5.5-inch
1080p
displays
© 2023 YouMobile Inc. All rights reserved