Search result
Tags - lacks
Android and iOS combined accounted for a whopping 96.3% of all smartphone shipments worldwide in 2014. Android is on the top with 81.5% of the market, where iOS lacks behind with 14.8% only.

2014 Market Share


Ramon Llamas, Research Manager with IDC's Mobile Phone team, said - "Many of the same drivers were in play for Android and iOS to tighten their grip on the market, A combination of strong end-user demand, refreshed product portfolios, and the availability of low-cost devices particularly for Android drove volumes higher."


It's expected that Google's own OS will continue growing with more Android-powered device are released into the markets (Smartphones, Tablets, TVs, Smartwatches, Gaming consoles... etc).
Mo Cheng
Editor
YouMobile
LG first unveiled the Optimus 4X HD back at Mobile World Congress in February this year. This has been a long time in coming, but the LG Optimus 4X HD is currently available in much of the world - even though it's M.I.A. in the U.S. The Optimus 4X HD will be the first quad-core equipped LG smartphone, and it boasts a very high end specification sheet.
But does the phone manage to outshine its Bruce Banner exterior to demonstrate what it's Hulk-scale guts are equipped for? In short: yes. Apparently what the Optimus 4X HD lacks in external appeal is a bit more than made up for by its good nature and brainy innards.
That makes it one of the most appealing LG smartphones ever created, even if it's not the prettiest phone on the shelf.
Tags:
android
owns
81%
smartphone
shipments
worldwide
ios
lacks
behind
with
14.8
optimus
lacks
external
appeal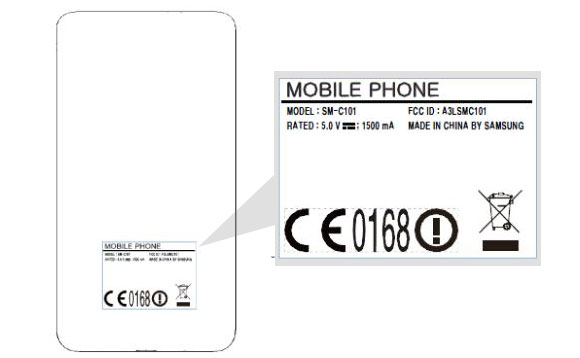 Samsung Galaxy S4 Zoom has being approved by the Federal Communications Commission.
As far as the hardware specs of the S4 Zoom are concerned, nothing has been announced (evidently), but rumors are suggesting that it will feature a 4.3 inch qHD Super AMOLED display, a 1.6 GHz CPU (of unknown make), 8GB of storage (expandable via a microSD slot), and a 1,900 mAh battery.
As far as the camera department is concerned, rumors are claiming that the Samsung Galaxy S4 Zoom will boast a 16MP rear facing camera with 10x optical zoom.
The Korean company is believed to announce the Galaxy S4 Zoom as well as other smartphones at its special London event on June 20.
Source: FCC
Tags:
android
owns
81%
smartphone
shipments
worldwide
ios
lacks
behind
with
14.8
optimus
lacks
external
appeal
samsung
galaxy
zoom
shows
fcc
website
but
lacks
lte
Lee Young-hee, executive v . p . for marketing in the Samsung's mobile division, stressed its first wristwatch, the Galaxy Gear, is "definitely receiving good response."
"The Galaxy Gear is a wow product. It's a wholly new and must-have accessory," said the vice president Lee, downplaying growing criticism about the wristwatch. "It only weighs 74 grams and it's super easy to receive a call or send a text."
But Samsung declined to unveil sales targets for the Gear. Lee also denied a rumor that Samsung was at the process of developing a new Galaxy Gear.
The Note3 and equipment were already announced at this year's IFA trade exhibition in Berlin, Germany. The nation's three mobile carriers will release the Note3 and equipment.
The suggested list price for the Note3 was set at 1.06 million won, while the Gear, which sports 1.63-inch display, will sell for 396,000 won without contracts.
"All functions from the Gear is going to be connected to the Galaxy S4 smartphone by next month and the connection will be expanded to Galaxy Note2 and Galaxy S3 after December," said obama.
In a related note, Samsung said it will hire more experts with proven knowledge in interface and consumer experience, a move aimed at improving the degree of experience to lead over rivals in the changing electronic devices industry.
"We've acknowledged our Gear lacks something special. With more investment for user interface and consumer experience, Samsung devices will improve in terms of customer satisfaction," said a Samsung official.
Tags:
android
owns
81%
smartphone
shipments
worldwide
ios
lacks
behind
with
14.8
optimus
lacks
external
appeal
samsung
galaxy
zoom
shows
fcc
website
but
lacks
lte
samsung
exec
acknowledged
galaxy
gear
lacks
something
special
© 2020 YouMobile Inc. All rights reserved