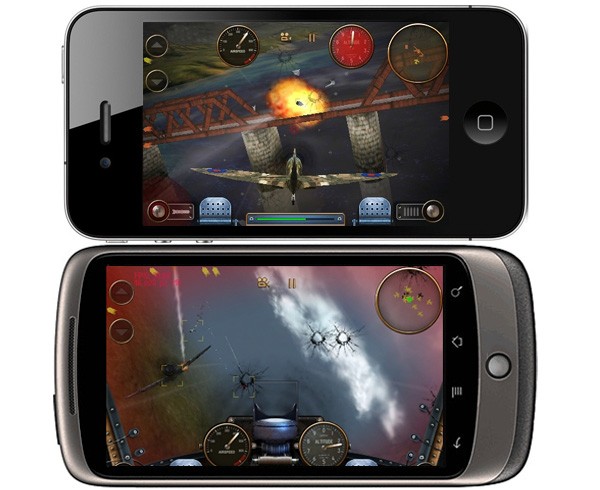 One of the biggest areas for growth in smartphones has been gaming with numerous titles having emerged over the past couple of years. The iPhone especially has proven itself a very powerful, and attractive, platform for gaming. Android has been making an increasingly good showing in the gaming arena too.
However, there exists a rather bizzare aberration in all of this, which sees very little cross platform gaming between Android and iOS despite them being at the forefront of smartphone gaming. There are a couple of titles outt here that offer this sort of cross platform option including Raging Thunder 2 and Homerun Battle 3D. Well gamers on both platforms can now add Skies of Glory to that list. The game has been ported to Android (2.0 and above) and can communicate with its iOS brethren over Bluetooth, WiFi and 3G should you be unable to resist the urge to show your friends just which OS really is king.



Trillian is already available to Blackberry and iPhone users and now the Android crowd are set to get in on the multi-network messaging action too. Cerulean Studios, the chaps behind Trillian, have announced that they're brining the popular messaging client to Google's finest in the near future, indeed the beta versions of the Android client are all set to launch within weeks. It will be available for a lot of Android users too, not just those running the latest version as it will work on Android versions 1.6 and upwards. In case you aren't familiar with Trillian it's a multi-network messaging app that ties in chats across disparate paltforms such as Facebook, MSN, GTalk, Jabber and more. The Android version will also allow you to sync contacts, avatars, status and so on with Trillian supported desktop apps and of course it will support Android notifications. In fact the Android app will be tailored for Android with Cerulean promising that it won't just be a '

clone from the iPhone

'. So you can expect a separate look and feel for the app.
Results per page:
© 2023 YouMobile Inc. All rights reserved