Search result
Tags - version
MobileGo is a fantastic application, designed to interact with many aspects of your Android phone. The big difference to other applications for Android is that it does not run on your phone it runs on your Windows computer and offers up several tools, all of them beneficial and enhancing. In this review I will be explaining and critiquing these features.

How It Works
First off, you need to know that MobileGo can work either through a USB connection or over a local WiFi connection. You must have USB debugging enabled in Settings > Applications > Development. Having this option toggled as On opens up several software APIs and ports on your phone for external applications to use. These accessways into your phone must be open for MobileGo to do its stuff.
Upon connecting via your USB cable, MobileGo automatically remotely installs its daemon program on your phone. If you wish to operate over WiFi, then during your first startup of the computer application you should see a choice of connection displayed on the left hand side of the Home pane. Click on "WiFi Connection Guide" to be given instructions of how to install this daemon seperately so MobileGo can access your phone over the air; it only takes around five minutes.
Interface
The interface is minimalistic for most functions, and sports a crisp and clean layout which could not be better for a productivity- and convenience-oriented application. The primary functions of MobileGo are listed along the top of the application window as large clickable icons. Clicking one of them modifies the main pane of the window to reflect the function chosen. I will review these functions pane-by-pane.
Home
As you can see in the screenshot below, the first thing you are presented with upon successfully connecting to your phone is the Home pane, which is predominantly a break-down of its storage usage, along with a formal model name and Android operating system version.
The memory representations resembles how iTunes displays its memory analysis of an iPod. If you are not familiar with this information layout, then look for the colour keys underneath the bars; in my screenshot, green represents music, and orange represents movies. Next to the key is the exact amount of space each media category is taking up on your phone, although the visual representation helps you better understand the scale of your usage. You can see here that I am a far bigger fan of listening to music on my phone than watching movies.
Since I am not using even half of my SD card memory yet, this visual guide really serves only as a convenient reminder of my usage patterns. If people start to run out of space, however, they could use this to decide what they need to cut back on. The internal phone capacity is also listed below the SD card capacity handy, if you want to keep track of how much space is left.
Back Up Your Phone to Your PC
This is not a button across the top of the screen; instead, this feature is placed underneath the Phone Storage Information in the Home pane. There are many Android-based applications which offer you safekeeping of your contacts and applications, but most slow down your phone whilst doing it and only back up to your SD card, meaning that if you lose your phone your contacts still go with it, even though they are "backed up". Some alternatives, like Lookout Mobile Security, do genuinely backup your contacts remotely on their servers, but it is still a time-consuming activity that involves a load of complications when you come around to restoring them.
MobileGo is different. Since it has a whole computer at its disposal, it offers you the opportunity to back up all of your contacts, SMS messages, and applications to your computer in one fell swoop. I cannot emphasise how convenient this is. People always forget the importance of keeping their data safe, assuming that modern hardware is unbreakable or the software is so finely made that it will not crash. That is not true. Your phone can be damaged and software canmess up. Even if it is only once a month, leave for your phone plugged in for about fifteen minutes, and get that data sent over your contacts especially, since they are more awkward to get back than you may think. It potentially saves you a lot of time and hassle in the long run, believe me.
The file that MobileGo exports to is a custom filetype, meaning that only MobileGo can restore it again if it becomes necessary. The downside is that this does bind you to using MobileGo, which some people may not be so happy about.
Contacts
This pane displays all the contacts you have stored in your phone, including those pulled in from other resources like Google Mail. In this pane, you can choose to send a message , assign groups to your contacts, or import and export them. The Groups feature helps you keep track of who is who in your life; for instance, you know that if you are at work, the people in Coworkers need to be focused on more than those in Friends.
Of course you can also add and delete contacts in this window too. Clicking "Add Contact" in the top left corner of the pane gives you a detailed selection of various data fields you may want to fill in about somebody. Once confirmed, the contact is automatically synchronised to your phone.
SMS
One of the things I love most about MobileGo is the ability to manage your phone text messages from your computer. Not only can you sort through and view them, but you can actually compose and send them too excellent if you have a job that frowns on texting at your desk! The phone can be in your pocket, and you can send and receive texts over WiFi from your computer. Fantastic. Naturally, messages are sorted however you like, by contact, time, etc, and are exportable for being saved and viewed elsewhere, perhaps if they contained important data.
Music
Adding music is simple enough, just click on the big "Add Music" button on the left. You can select multiple tracks or folders to be imported at the same time. To my understanding, iTunes formatted files, MP3s, WAVs, AACs, and FLACs are all supported for automated conversion to allow for playback on your phone.
Alternatively you can drag and drop the music files into Mobile Go Music pane and it will synchronise them for you in the same was as if you had chosen to "Add Music". Both methods automatically maintain a good folder hierarchy and title convention.
A further handy feature is a "Set as ringtone" drop down box. This saves you the hassle of setting a ringtone through the moving files around on your SD card and then selecting them in Android. Now you can simply right-click a track, hover over "Set as ringtone", and choose whether it is your call, alarm, or notification tone.
Movies
In case you did not already know, I should explain that the movie file types your phone can play depends not only on your phone type, but also on its resolution, and the precise encoding style can vary too. You may have tried to copy a small clip to your SD card, only to find that the clip would not appear in your gallery, and if it did it was not playable. By choosing to "Add Movie", you can select several files and they will be automatically resized and formatted with respect to your phone. For example if I get bored I can watch Family Guy from a Wildfire friendly 320×240 mpeg-4(mp4) file.
Photos
For me, it used to be a pain to get photos off of my phone. Once I had taken them, I had to either plug my phone into the computer and browse through folders.
MobileGo quietly reaches into your phone and grabs all of your photos, then arranges them on a grid for you to enjoy. This is far better than most inbuilt galleries and definitely better than viewing them through a USB cable and Windows Explorer. If you see a photo that you want to export, right-click it, click Export, select a destiniation folder, and it is done. You can use Ctrl and Shift to select multiple photos, just as in Explorer.
Samsung and EA are currently teaming up to offer the mobile version of EA Dead Space for free but only inside Samsung Apps store for Galaxy S II devices. If you rushed into your app drawer and then realize that Samsung forgot to include this free cool game on your GS2 device. While "Samsung Apps" comes preloaded in Galaxy S II devices in general.
Sadly, Many users in the United states, India and other places around the World have been left out. Don't Worry, YouMobile Offering you the SamsungApp (.apk) file that will enable you to download the Game on your Galaxy S II via the samsung App store. Once installed, perform a quick search inside Samsung Apps to find Dead Space and download your FREE Full Version.
White versions of the Samsung Galaxy Tab 10.1 and the Galaxy Tab 7.0 Plus emerged in Vietnam. Okay, there have been white versions around for a while, but these new ones are all white.

The currently available Black and White versions differ only by the color of the back the front has a black bezel around the screen in both of them. Apparently, Samsung has been working on a white bezel for the White version as these photos show.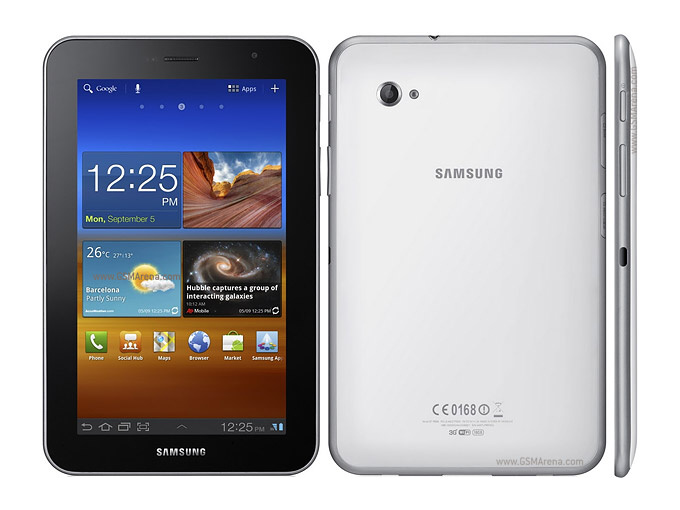 Tags:
android
mobilego
free
version
dead
space
samsung
galaxy
sii
worldwide
free
full
version
samsung
galaxy
tab
10.1
7.0
plus
white
version
Want to stop carrying both your phone and your iPod? Keep your iTunes music and smart playlists always synced with iSyncr for Android. Very Easy to use and can Sync your Music, Video, podcast, Smart-playlists, play Counts and Ratings, all wirelessly too with no need to connect your android device with any cables.
iSyncr has a lite version and a full version on the Android Market, we here will offer you the full version for FREE as the App of The Week, Download Below and Enjoy!
Full version Additional Features

:
Work directly with your existing iTunes playlists and libraries for fast setup
Create smart playlists on your phone using the new Live Lists feature in your favorite music player
Include album art with your music to enjoy on your phone
Sync your ratings, play counts, skip counts, last played date, and last skipped date between iTunes and your phone to keep your smart playlists up to date
Sync your MP3 downloads on your phone back to your iTunes library.
Sync your video and podcasts for a complete iPod replacement
Sync Android playlists back to your computer

Wirelessly sync your music to your phone with the optional iSyncr WiFi Add-on
---
---
Tags:
android
mobilego
free
version
dead
space
samsung
galaxy
sii
worldwide
free
full
version
samsung
galaxy
tab
10.1
7.0
plus
white
version
isyncr
full
version
smartly
sync
your
whole
itunes
library
free
download
© 2023 YouMobile Inc. All rights reserved