Search result
Tags - tvs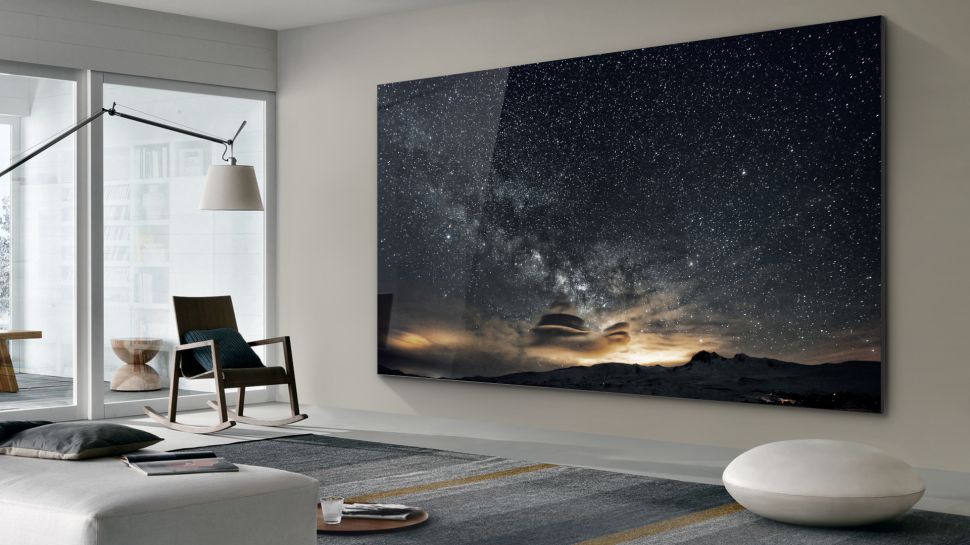 If the term "shapeshifting" got you intrigued, then you are not the only one because it is the first time we have heard this term being used to describe a television set as well! Apparently, the 75-inch TV which Samsung just unveiled at the CES in Las Vegas has a micro-LED panel and that's why it is called a "shapeshifting TV." According to what little was made available for the public ear, the micro-LED technology will allow the television set to change in-between a square display format, to a widescreen video strip, according to the need of the hour. President of Samsung Display, Jonghee Han stated, "This screen is customizable and can be placed anywhere in the home."
While we would have loved to have given you more detailed information regarding what it actually means and how well Samsung has implemented the technology, this is all we have for now. But stay tuned to YouMobile for more interesting updates as the CES 2019 progresses further.
Saikat Kar

Smart TVs is the new TV, they are available in HD, UHD and 4K resolutions with endless features on them. Samsung is controlling the Smart TV market with the highest units sales in 2013-2014. Well, 2015 is coming and the speculations about what's New in the upcoming next generation Smart TVs is going around the web.
Samsung is said to focus more on fitness applications and Mobile Integration on its 2015 Smart TVs line-up. Fitness Apps are getting high-demand from users on mobile platforms and wearable devices, using these feature will you to take a Yoga class remotely from home but on a bigger screen and more space to move with a wide-angle camera.
These new Smart TVs is expected to be announced on the CES 2015 next year, we don't have any info about the design or the price of these new TV sets but expect a High-one.
Tags:
"shapeshifting"
tvs
unveiled
samsung
ces
2019
samsung
smart
tvs
2015
focus
more
fitness
applications
mobile
integration
Sony has shared information on its developer blog on how to get started creating HTML5 and Android TV apps for its upcoming TVs and home entertainment systems. In the process, the company also spilled loose details on its upcoming lineup of Android TV products.
Sony TVs running Android TV will start arriving in 2015 with the company waving goodbye to the Google TV platform. Google Cast is also going to be supported on select Bravia models. The company's Blu-Ray and Home Theater system products will support HTML5 apps, too.
Nevertheless, Sony encourages developers to continue supporting previous Google TV-enabled products. We know that this is unlikely to happen as everyone is eyeing the upcoming release of Android TV.
Tags:
"shapeshifting"
tvs
unveiled
samsung
ces
2019
samsung
smart
tvs
2015
focus
more
fitness
applications
mobile
integration
sony
bravia
tvs
include
android
starting
2015
© 2023 YouMobile Inc. All rights reserved