Search result
Tags - days
Sony made a very good decision when they decided to launch the Xperia Z, their newest flagship phone. They got ahead of the competition literally by getting launched earlier than the others. When it went on sale, people did not really expect it to do so well, especially since the Samsung Galaxy S 4 has already been launched. Aside from the Galaxy S 4, its main rivals include, the HTC One, iPhone 5, Optimus G Pro, among others.

The Xperia Z is a waterproof design that many find vary useful. It can also be recalled that one of its marketing gimmicks in Prague involved a woman and a man showering and using the Xperia Z, while doing so. Furthermore, design-wise, it has a pretty sturdy build.

This phone is actually quite the underdog. Recently, reports have come out that the Xperia Z has already sold over 40 million from the time that it has been launched (40 days). Also, with Sony's dedication to retain this level of quality in their products, the company should already be proud of what the Xperia Z has achieved in a few weeks since it was launched.
Source: hksilicon
The Facebook Home has received mixed reactions among those who have tried the "beta" application/launcher. While many approved of its smooth and convenient way of keeping tabs, others complained about difficulties accessing other applications and that they do not really have use for the launcher.

The Google Play Store has recorded at least 500,000 downloads almost a week since it was launched. This number seems quite disappointing, considering that FB users amount to over a billion individuals, showing how diminutive this number actually is compared to the total FB population. Many consider it grossly underperforming and even compared it to Instagram for Android, a photo social networking site that was downloaded a million times on its first day and has reached 5M downloads in less than a week since it was started.

On the other hand, many people were implying that the Facebook Home launcher was in beta and that the figures should not really concern Facebook officials that much, since only a few devices can actually use it as a launcher. It seems like they're missing the whole point of launching a beta test.

If it creates a significant interest and many people tried and LIKED it, then it will most possibly become a profitable launcher in application stores. However, with these kinds of figures, where testers posted less than stellar ratings, it will not be surprising if Facebook officials will overhaul it or write it off on their lists of applications to pursue in the future.
Source:facebook home
Tags:
sony
sold
4.6
million
units
xperia
just
days
facebook
home
downloads
only
reach
500k
five
days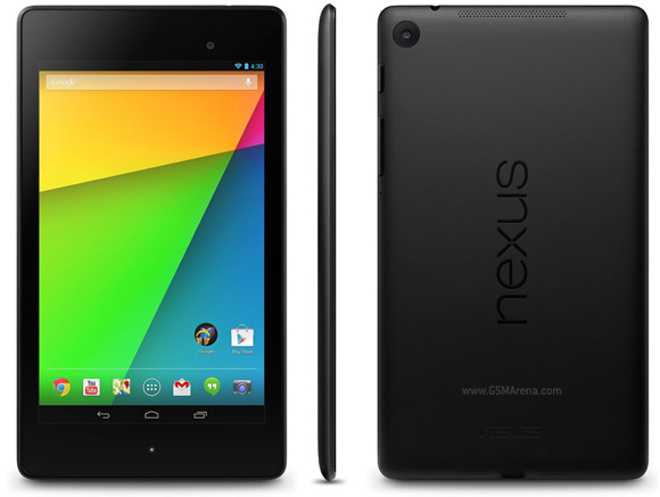 Google unveiled the new Nexus 7 tablet a couple of days ago and the company had announced that the Nexus 7 2 will be available in US from July 30. However, Best Buy has started shipping out the tablet to those who pre-ordered it.

The newly updated Nexus 7 features a 5-megapixel rear camera and an impressively dense 1920 x 1200 display to the successful formula that Google and Asus introduced last year with the original 7-inch tablet. The entry price is a little higher, starting at $229, but other upgrades like a faster processor, a doubling of onboard RAM, and an all around thinner and more elegant design would appear to justify the premium.
The Nexus 7 is also available in the Best Buy stores if you are planning to pick it up in person. Google has also revealed the pricing of the device and, as expected, the 16 GB model would cost you $230, while the 32 GB comes with a price tag of $270.
Tags:
sony
sold
4.6
million
units
xperia
just
days
facebook
home
downloads
only
reach
500k
five
days
new
nexus
now
available
days
ahead
schedule
© 2023 YouMobile Inc. All rights reserved