Search result
Tags - directions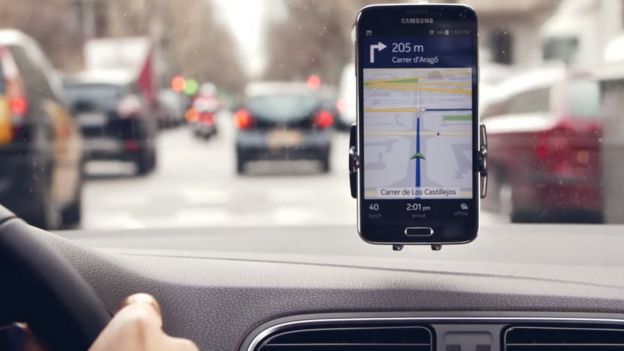 Google is making good on its promise at the Google IO few months ago, as they have announced that offline navigation and search is finally rolling out today.

Google said on today that Google Maps now supports full navigation, even when you don't have an Internet connection. "Whereas before you could simply view an area of the map offline, now you can get turn-by-turn directions, search for specific destinations, and find useful information about places, like hours of operation and contact information or ratings." That means the next time you're in a area without internet connect, you won't need to worry about not getting the map and search information you need.

"By default, we'll only download areas to your device when you are on a Wi-Fi connection to prevent large data fees," Google product manager Amanda Bishop wrote in a blog post.

First previewed during Google I/O in May, the new Maps feature-which includes reviews and opening hours-is slowly rolling out to Android users, and should arrive soon on iOS.

"Over time, we'll be introducing even more offline features to help you find your way-even when you can't find a connection," Amanda Bishop wrote.
Source: Google Blog Post
Do you use Google Maps? If you do, then you must have felt at some point while navigating with its help that it would have been great if the app could direct you to the nearest gas station while en-route to your office. Well, we won't have to wait for that any longer as Google finally adds the ability for a user to add multiple stops while setting a destination in the Google Maps (v9.31) app.
What this means is that swinging by that pizza shop or the pharmacy while going back home from work should now be even easier because Google Maps will point you in the right direction and show you more options for you to choose from while setting the waypoints and the destination. The best part is, that there's no limit on the number of stops that you can set in between your starting point and your final destination.
In order to add waypoints, set a destination first and then select Add Stop from the overflow menu. Once you have set them, the order in which you want to reach each stop can also be rearranged by holding and dragging the waypoints. The stops themselves will appear as letters of the English alphabet. It should be noted though that this feature has been a part of the desktop version for a long time now and it is a bit surprising that it took Google so long to bring it to Android devices.
Author: Saikat Kar (tech-enthusiast)
Tags:
google
maps
offline
search
directions
now
available
can
now
get
directions
multiple
destinations
google
maps
Google Maps for Android updated to version 9.3.0 with some New features and Bug fixes and it's now Rolling-out on the lay store. The update adds One major new feature to App that is worth mentioning which is, shareable directions.
Sharing your direction with another Google Maps user is now Possible, You can now tell your friends the exact route you are following to get to the party, school or home with the New "Shareable directions" feature. Once a user looks up directions or navigation to a destination, they can share the directions with any app in the normal share menu or to Google Glass (If you have one).
The Update is only available to Devices runing Android version 4.3 or later Only. If you don't want to wait until the update hit your device, You can Download the official Google Maps 9.3 APK from the link below.
Tags:
google
maps
offline
search
directions
now
available
can
now
get
directions
multiple
destinations
google
maps
google
maps
9.3.0
update
adds
shareable
directions
apk
download
© 2023 YouMobile Inc. All rights reserved