Search result
Tags - every
Lucky Samsung fans in the US who are looking to upgrade their TV system to a Smart TV... Samsung has a new promotion that offers a Galaxy S6 32GB bundled for FREE with selected Samsung SUHD TVs models.
Samsung's high-end SUHD TVs are the ones with 4K resolution. The high-end TV sets boot Tizen-based operating system. The offer applied to these models only (JS9500, JS9100, JS9000, JS8500, JS850D, or JS8600).
Its new year 2020 and time to make some resolutions. The main idea about making resolutions is to bring a positive change and this can be brought by observing the mistakes of the last year, working on them and make improvements. Yes, it is always difficult to break the shackles but it is not impossible!
A tester cannot promise 100% perfection but bringing improvements is 500% possible. There is a famous quote " A goal without a plan is just a wish". So let's see what we can plan for 2020.
Follow new trends in mobile and web technology
Being updated about the latest trends of your respective fields is as important as having salt in your diet. We live in a digital world hence not being informed is impossible! Social Media channels like linked in and twitter are the best professional sites to follow. You can set Google Alerts to get automated messages about any topic of your choice. If you will search for newsletters for any topic relating to your line of work your mailbox will be flooded with hundred's of emails for newsletters. So you can always subscribe to newsletters like the latest trends of mobile app testing. You can also join communities like Google Groups, Reddit, Stack Overflow, etc. and consume information that is relevant to you.
Learn more about Automation Testing
As per studies, 72% of smartphone users uninstall the app due to various reasons like technical issues, high loading speed, etc. Hence this indicates that mobile apps should function seamlessly to provide the best user experience. Mobile app testers mainly focus on the most used functions of the application and make sure that it runs smoothly. To make sure that the main applications of your app functions well you need to deal with all tedious test suits like regression testing. Hence automation is a must to carry out regression testing. In the case of mobile apps, you need to make sure that your app is compatible with different browser versions, os versions, and screen sizes. Hence cross-browser testing is imperative for a healthy app and automation is a must to carry out cross-browser testing. All these examples show the importance of automation in the testing of a mobile application.
Try to implement CI/CD
In Continuous Integration and continuous delivery, you can frequently change the code of a module and push it to the right branch. Hence it makes the testing process more efficient and systematic from the initial stage and makes you more confident about your end product. There are many tools used for CI/CD like Jenkins, Jira, Travis CI, Gitlab, Bamboo etc. are some of the most popular tools used for CI/CD. Learning these tools will further enhance your skills. Hence you can add Learning and implementing CI/CD in your new year resolution list.
Learn AI and ML
With the advancement in technology mobile app testing is also evolving and there are so many AI and ML-based mobile app testing tools available in the market. So one of the greatest benefits of AI in the mobile app testing is that it enhances DevOps. DevOps speeds up the process of Automation testing by providing continuous feedback so that the bugs can be rectified at the earliest. The feedback data is retrieved with the help of monitoring tools. The monitoring tools use machine learning to analyze the issue and make suggestions. Similarly, teams can make use of multiple monitoring tools and then use machine learning to analyze and derive a single output data for better results.
Conclusion
We can enhance the practice of Mobile App testing every year if we develop innovative tools and hence every mobile tester needs to make a lot of effort to improve the testing methods. When speaking about mobile app testing tools and one of the best mobile app testing platform is pCloudy which is powered by next-gen technologies like Artificial intelligence and predictive analytics. It supports 5000 device browser combinations and can test multiple devices together. This platform supports the testing of both Android and IOS devices. These features are nothing but innovative efforts of the mobile app testing team in pcloudy which vows to continue and improve in the coming year.
Tags:
offer
get
free
galaxy
with
every
samsung
suhd
buy
new
year
resolution
every
mobile
app
tester
2020
Being a student is today much easier and enjoyable than 10-15 years before. Nowadays, young people have access to all kinds of devices, useful sites, and applications that can significantly facilitate their life. Still do not have useful applications on your smartphone? It's time to download some of them! With our top selection of mobile apps, you will boost your performance rates and will deliver better results with fewer efforts invested from your side.
#1. SoundNote
SoundNote is a popular application for saving lectures. It allows students to save educational material in two different formats at once, visual and audio, so as not to miss anything. You can also make quick sketches in the application. The saved information can be transferred to a PC or sent by email. For example, you do not have to pay for essay reviews; you can have everything done inside the SoundNote application.
#2. Office Lens
This application allows you to "scan" the written text and then convert it to PDF, Word, or PowerPoint for further use. The app is extremely easy to use and saves a lot of your time.
#3. Notes Plus
Notes Plus is a great application for those who want to get rid of usual writing tasks. The online solution allows you to take notes and sketches by hand right on the screen of your device. So whether you are taking notes during a lecture or working on an essay draft, Notes Plus will be of great service to you.
#4. Audio Memos
Many students prefer to record lectures on a voice recorder. Such a note-making approach saves a lot of time and effort. And the Audio Memos application allows you to make high-quality voice recordings.
#5. Oxford Dictionary
The application gives students online access to the latest version of the Oxford Dictionary, one of the most respected
English dictionaries
that will be useful to anyone.
#6. Dragon Anywhere
If you are very tired, dictating the text can be much easier than writing it. The best application for the automatic text typing can come to the rescue. The main feature of Dragon Anywhere is that the solution adapts to the way you dictate and does not impose any restrictions when it comes to the length of the text.
#7. Exam Countdown
It is an indispensable application for anyone who is preparing for exams, tests, or just wants to deliver homework assignments on time. The utility counts the number of days and even hours to the deadline and helps students deliver academic tasks on time.
#8. Timetable
Timetable is one of the most popular time management applications with a simple interface. The tool allows you to create a convenient schedule and plan your workload in the most effective way.
#9. EasyBib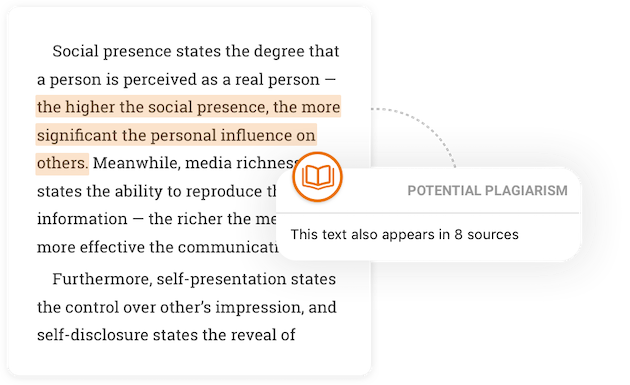 If you have at least once compiled a bibliography, then you most probably know how difficult it is to check whether you have included all sources and have followed the correct format. This application automatically generates bibliography by scanning barcodes of books and provides the bibliography list in the MLA, APA, and Chicago formats.
#10. Splitwise
Millions of students around the world use this application to monitor certain budget items. The application has been designed specifically for students who care about their budget and want to save money. It gives you access to many discounts and special offers from fast-food chains, clothing stores, fitness centers, cinemas, and shopping centers.
Final Say!
Nowadays, you can find applications for almost everything. The utilities can make the life of a student easier, cheaper, safer, and more fun.
Tags:
offer
get
free
galaxy
with
every
samsung
suhd
buy
new
year
resolution
every
mobile
app
tester
2020
apps
that
every
student
should
install
There's no getting around it; the iPhone 7 has scored 178,397 points in the AnTuTu Benchmark test and that's significantly more than the 140,288 points which the current topper, the OnePlus 3 scores on an average. There is no doubt that this score is extremely impressive and beats all the Android competition hands down. The Apple A10 chip is indeed a beast as it turns out. However, there is a small detail that most people seem to be overlooking in this particular case.
The iPhone 7 will probably have a screen resolution of 750 × 1334 pixels, stretched out on a 4.7-inch display with a ppi of 326. This means that the A10 chip had to push a lot less pixels while going through the AnTuTu benchmark than ANY of the other Android phones on the top ten list. The minimum resolution that is considered standard for a flagship device these days is 1080 × 1920 pixels, with some major manufacturers like Samsung opting for 1440p QHD AMOLED panels since last year. While it is a completely different issue that a flagship smartphone with a very premium price tag sports only a 750 × 1334 resolution, things will make a bit more sense when we see the iPhone 7 Plus' (1080p expected) score on AnTuTu when it comes out, or maybe even sooner.
Saikat Kar (tech-enthusiast)
Tags:
offer
get
free
galaxy
with
every
samsung
suhd
buy
new
year
resolution
every
mobile
app
tester
2020
apps
that
every
student
should
install
iphone
outperforms
every
other
smartphone
antutu
benchmark
but
there's
small
catch
© 2023 YouMobile Inc. All rights reserved