Search result
Tags - mobiles
Unless you are living in a cave or some deserted island, you probably know that the Samsung Galaxy Note 7 did not pan out well after defective batteries in some of the units started to explode soon after the sales began. The good news is that Samsung acknowledged the problem fast and issued a global recall of the 2.5 million devices that it had sold so far. However, the process has not been very smooth as only 130,000 units have been replaced/refunded so far out of the one million devices sold in the US. In order to highlight the importance of the matter, Tim Baxter, the president of Samsung Mobiles US, has apologised and stressed on the graveness of the subject through an official video. Here are a few important excerpts from his speech of apology to the customers.
"...and with battery cell defects on some of our Note 7 phones, we did not meet the standard of excellence that you expect and deserve. For that, we apologise, especially to those of you who were personally affected by this."
"The CPSC has worked closely with us to develop, expedite, and execute a plan to protect American users. We notified them of a potential defect in the original Note 7 batteries, then issued a global directive to stop sales immediately. To date, we already have exchanged 130,000 units. A fast and meaningful start."
"We will continue implementing corrective steps to exchange every single Note 7 on the market," Baxter continued. He also reiterated that the exchange process is an adequate solution to the ongoing problem. "To be clear, the Note 7 with the new battery is safe... This finding has been affirmed by a recognized, independent, lithium battery expert."
"To our Note 7 owners: if you have not yet replaced your original Note 7, please, please, power it down and return it."
"New Note 7 phones will be available for exchange no later than next Wednesday."
While it still is a huge blunder, one must admit that Samsung is showing a lot of class in the way that they are handling the entire situation.
Saikat Kar (tech-enthusiast)
Tags:
samsung
mobiles
coo
tim
baxter
publicly
apologises
galaxy
note
requests
customers
exchange
them
soon
possible
The Qualcomm Snapdragon 845 chip has already been unleashed, along with a number of other flagship smartphone SOCs for 2018 and let's face it, gaming is pretty much how most of us push these top tier processors and GPUs to the test in real life! On that note, here are three of last month's top games that you should be testing out on your shiny new smartphone.
Candleman
Candleman is not really a superhero but quite literally a candle with limited illumination time and two legs! The 3D platformer is fun to play as it blends in the elements of platforming and puzzle solving quite nicely, while being supported by some neat visuals as well. In fact, Candleman looks so good because it's originally a game that was made for the PC and consoles.
Lichtspeer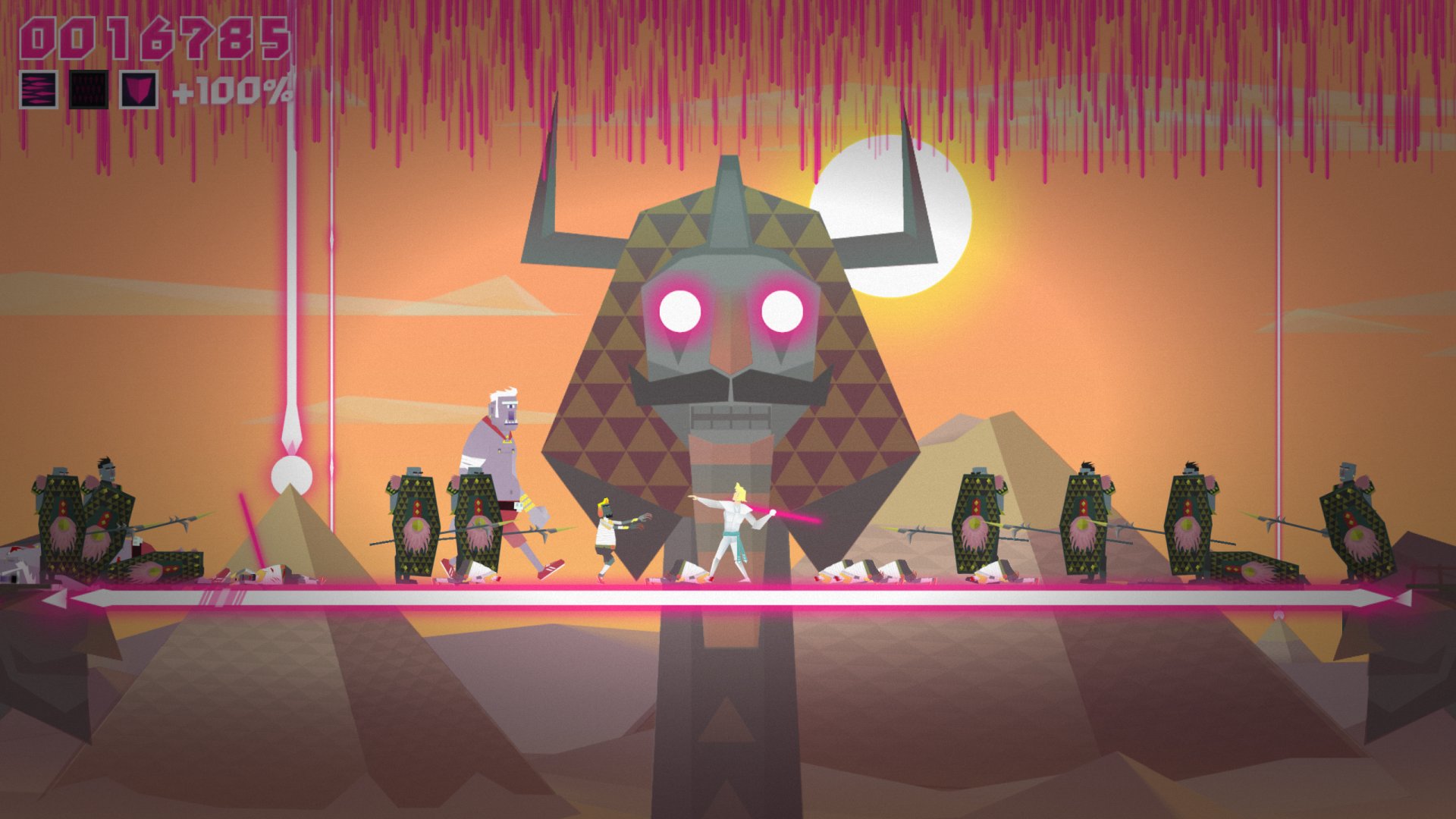 Does the name sound German? It should, because it is. Lichtspeer means a spear of light and that's exactly what the protagonist throws at oncoming enemies, leading them to their gory and colorful deaths. There's techno music, giant bosses and a whole lot of colors in Lichtspeer. To top it all off, the game actually is a whole lot of fun to play, while the entire setting is odd and funny. This is a must-play iOS game from March and hopefully, an Android release will also happen in the coming months.
Evoland 2
If you are still nostalgic about the old RPG games and especially the old JRPGs, you just have to play Evoland 2. The very fact that every stage of the game is designed to give you a hit of nostalgia by replicating some of the classic elements that fans will instantly remember is good enough to sell this, but it does one better by slowly evolving the in-game graphics from pixel art to low polygons that we used to see back in the days of the Dreamcast.
That concludes our list of the top three paid games that were released last month, but if you are more in the mood for some games that will let you win real money instead of just in-game currency, head over to online UK games and try out your luck. They do have some interesting new games there as well. In case you are wondering why we only put paid games on this list, then that's because there will be another list soon which will consist of the top free-to-play Android games of March.
Tags:
samsung
mobiles
coo
tim
baxter
publicly
apologises
galaxy
note
requests
customers
exchange
them
soon
possible
top
paid
games
mobiles
march
2018
The Samsung Galaxy S9 and the iPhone X are superpowered smartphones and if you own either one of those, chances are that you are itching to try out some new games to test all that horsepower. We have already published our list of the three best paid games from last month and if you have not checked that out yet, you should do so after reading this. Now, it's time to take a look at four of last month's best free games.
ChronoBlade
Did you like Streets of Rage for the Genesis or do you have no idea what I am talking about? If you have played Streets of Rage, this game will instantly remind you of it and even if you have not, it's an awesome way to get introduced to the genre of beat-em-ups on mobile. Gorgeous visuals and fun gameplay with RPG elements keeps ChronoBlade Enjoyable for the players and of course, profitable for the developers.
Heir of Light
Heir of Light is an absolute spectacle of what the modern mobile phones can handle in terms of graphics and animation. The social RPG or MMORPG is actually a JRPG, and while some have complained about it being a bit repetitive, that may change in the near future. As it's free, this game is worth trying out for the gorgeous visuals alone.
Marvel Strike Force
Another visual treat that lets you form your own Marvel superhero team and get them into fights with other teams in turn-based strategic combat; sounds amazing doesn't it? It actually is and the animations are nothing short of jaw-dropping in Marvel Strike Force.
PUBG Mobile
The last entry on this list is of course, Player Unknown's Battlegrounds Mobile because it brings the most popular multiplayer shooter of the recent times from the consoles and the PC to the smartphone and every fan of the genre absolutely love it. If you are wondering if it's the same game that you have already been playing on your console or PC, the answer is yes, it is!
Even today's mobile games can be quite demanding, so just in case you are having trouble running the latest games on your old smartphone, it might be time to upgrade. However, power isn't the only thing to look for while buying a new model. Aside from the processors and the GPUs, you must also make sure that the smartphone in question is compatible with the frequencies on which the mobile networks in USA operate. The last thing you want is to end up with a smartphone that does everything well except taking calls!
Tags:
samsung
mobiles
coo
tim
baxter
publicly
apologises
galaxy
note
requests
customers
exchange
them
soon
possible
top
paid
games
mobiles
march
2018
top
free
games
mobiles
march
2018
© 2023 YouMobile Inc. All rights reserved