Search result
Tags - deals
Black Friday was a shopping extravaganza as usual, with customers spending billions of dollars on electronics alone. Even though Black Friday came and went, Cyber Monday is finally upon us with much of the same awesome deals, but from the comfort of your home and your laptop. Let's now take a look at some of the best deals on the S7 and S7 Edge that the online shops have for you today.
1. You will get a $250 gift card if you buy a Samsung Galaxy S7 or S7 Edge on an AT&T plan from BestBuy. Just for good measure, they are also throwing in a Gear VR headset and content from the Occulus Store that's worth $50, without any extra charge.
2. BestBuy also has the Galaxy S7 and the Galaxy S7 Edge from Verizon and Sprint, opting for which will entitle you to a $400 gift card from BestBuy, as well as the bundled Gear VR headset.
3. If you are the type of person who would prefer an unlocked version, then we have good news for you as well. BestBuy has the Galaxy S7 Edge (Gold and Titanium Silver) listed at $649.99, which is a whole $120 less than the usual price tag of $769.99.
4. Target will give a $250/$100 gift card and a free Gear VR headset to each customer that purchases a Galaxy S7/S7 Edge from them. The customers will also get an additional discount of 15% on their purchase while checking out from the site.
5. You can buy the unlocked Galaxy S7 international version from Amazon at $523.62.
These are the top deals on the two flagship devices this Cyber Monday and remember that they are only applicable as long as stocks last.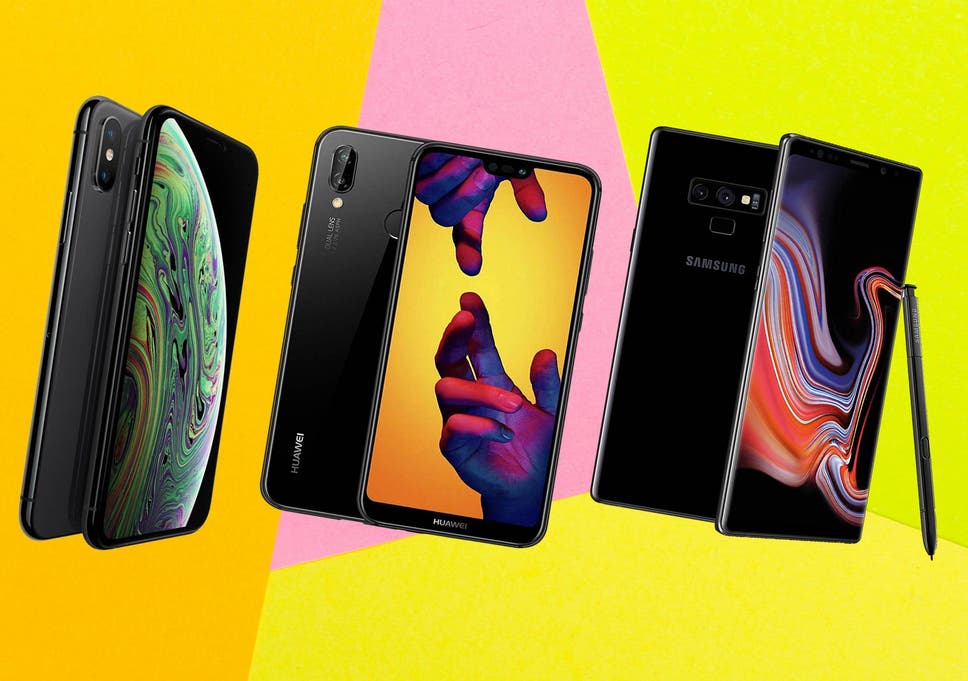 I think there is no such a space in the world where mobile phone does not exist. Nowadays the mobile is the essential part our life since the mobiles are converting to Smartphone. People in the UK even in the whole Europe are used to of the mobile phone contract deals and SIM only deals. The difference is in mobile phone deals you need to change your mobile and in SIM only deal you need to change your SIM the mobile will remain same. In this article we will guide you about best mobile phone deals so read the article carefully to find out about the best possible choices.
Best Mobile Phone Deals
The most popular and most wanted mobile phone deals in the market are given below.
Apple iPhone11 64GB black in £20 per month and contract will be for 1 year with the upfront cost of £679. In this deal you will get the 20GB data, unlimited text messages and unlimited calls.

Samsung Galaxy A20E 32GB black in £17 per month and for 2 years contract with zero upfront charges. In this deal you will get 500MB data, unlimited calls and unlimited text messages.

Apple iPhone11 Pro Max 64GB in £47 per month and for 1 year contract with zero upfront charges. In this deal you will get the 1GB data, unlimited calls and unlimited texts.
Best Mobile Phone Brands
If you like to use the Android Operating system then we recommend you go for the Samsung mobile phones. One of the best and finest android phone in the market. You can get the Samsung A20E in £17 per month don't you think it is best option. If you have more low budget then you can go for the Nokia 2.2 Dual sim in just £7.5 per month.
If you are the IOS user then I am pretty sure you would like to use the new model of iPhone. Well we have the iPhone11 64GB in £20 and iPhone11 Pro 64GB in £47. We suggest you go for the iPhone11 because the major reason is the price is very affordable and the second reason is there will be less difference of features between both models so you should go for the iPhone11 64GB but rest up to you.
How You can save Money on Mobile Deals
Yes this is true the mobile phones deals are somehow cheap as compared to buying the phone. Mostly people are saying that mobile phone deals are cheaper than the mobile contract phones. Yes this is true, there are many reasons behind it. The first reason is in mobile contracts you need to pay the upfront cost, the second reason is there is very limited mobile data in mobile contracts phones that can be finish in very short time and in result you need to pay more money for more data, and the major reason is price. You can compare the prices of contract phones and mobile phone deals, you will find the great difference.
Earlier today, Google posted teaser tweets from its Nexus and Android Twitter accounts implying the likelihood of the commencing of Black Friday deals. At that time, little information was available about what would be announced or even when it would be announced as Black Friday is still a couple of days away. In Spite of including the Nexus Twitter account for the teasing, it was assumed that there is a possibility that hardware sales might be announced.

When it comes to the offers, it seems like there are deals spanning across every category you would expect on the Play Store and with so many titles being listed, it's not possible to post all the detail here. But, to give a zist, there are games starting from 99 cents, "Amazing Music Deals", movies to buy from $5.99, "Hot TV Offers", Magazines from 99 cents, 50-percent off subscriptions, up to 70-percent off Coins and a whole lot more. The Amazing Music Deals is quite interesting as you can grab some albums for only 99 cents.

It is pretty much evident that this sale is not quite the 25-cent sale we saw in previous years, so we were a little disappointed. But at least,
consumers can still save some money, especially if there is some Google Play credits laying around. So go through Google's virtual store shelves and see if there's anything that you like. To view all of the deals, click on the link below:
Tags:
samsung's
cyber
monday
deals
galaxy
edge
best
mobile
phone
deals
market
google
play
cyber
weekend
deals
includes
discounts
apps
games
movies
music
more

Motorola is getting ready for Cyber Monday and like the other players in the tech world, showing the details of deals on the website is quite useful. Currently there are three deals listed on the website and hopefully we can expect to see additional deals in the coming Monday.

To start off, the price of Moto X (2nd Gen) 64GB has been slashed by 25% to bring down the final cost to $299 from $399. You can avail this deal from within the Moto Maker, where it lets you customize the device to your preference. Hence, the price might go up depending on the level of customizations.

Motorola will also give the Moto 360 (1st Gen) at 50% discount, bringing its price down from $299 to $149. Please take a note that this model is the 1st Gen, and at Amazon, you can purchase this device with variety of models to choose from starting at about $140.

We'll say, this deal is not so enticing and definitely doesn't stand out in Cyber Monday history. Finally, those looking to own a Moto G (2nd Gen) can get one for just $99, brought down from $179.99. That's more than 40% discount on the price listed for the phone. Then again, this is the 2nd Gen model, not the 3rd Gen which can bought from Amazon for $170.
Via: Motorola
Tags:
samsung's
cyber
monday
deals
galaxy
edge
best
mobile
phone
deals
market
google
play
cyber
weekend
deals
includes
discounts
apps
games
movies
music
more
motorola
finally
out
with
details
cyber
monday
deals
25%
off
moto
(2nd
gen)
50%
360
(1st
© 2020 YouMobile Inc. All rights reserved