Search result
Tags - cyber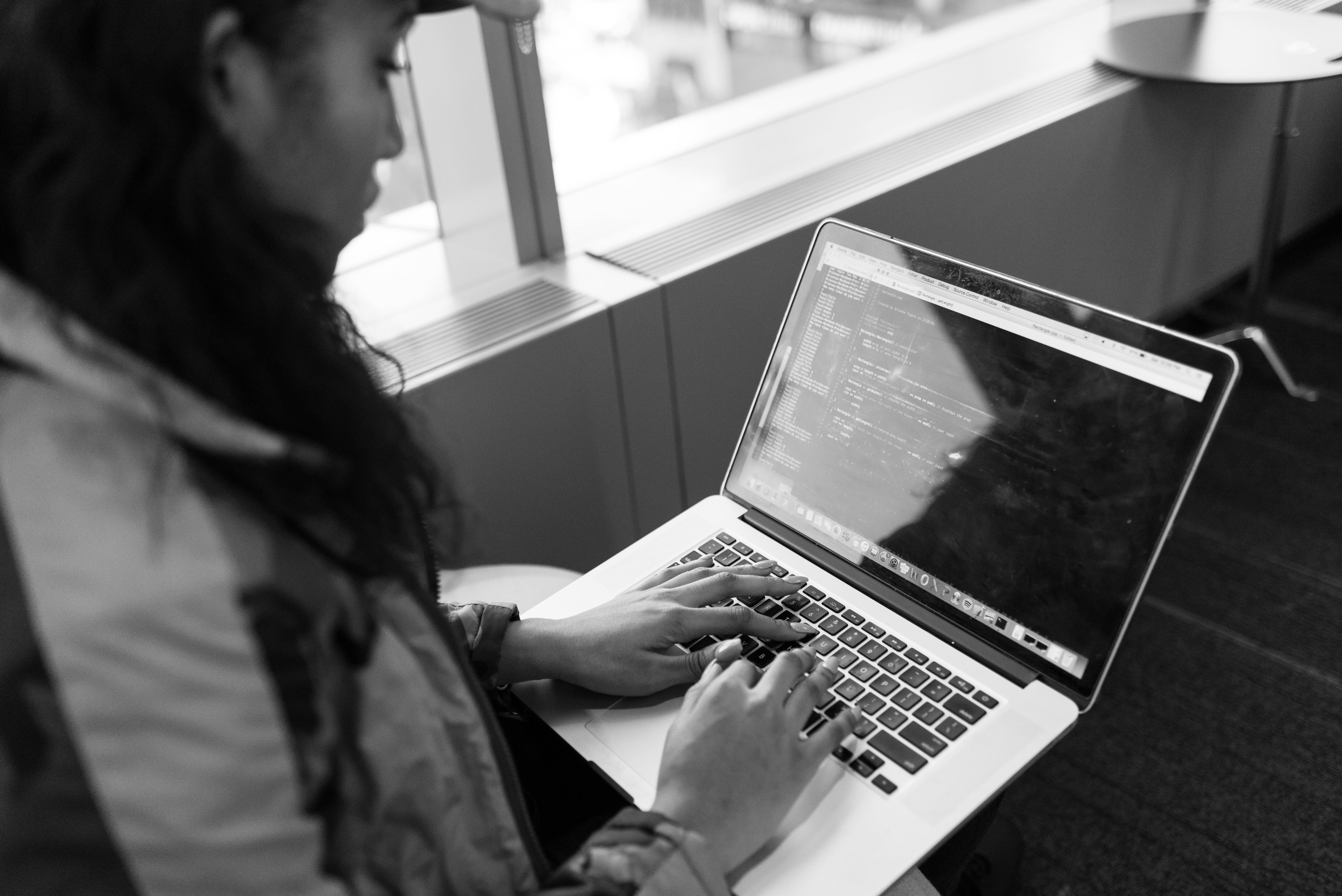 Image: Pexels
Cybercriminals have become huge stumbling blocks for business owners. They've been stealing assets and customer identities from companies, interfering operations, and inflicting other forms of damage.
In 2020, we can only expect cybercriminals to continue being as relentless and consistent with their attacks.
If your IT network is defenseless, you can easily fall prey to their ploys and suffer major losses.
And so the question becomes, how on earth are we supposed to protect our business?
The answer... Cyber Essentials.
If you're not familiar with Cyber Essentials, it's a data security accreditation program the UK government set for businesses and websites.
The government launched the Cyber Essentials framework to encourage organizations from various industries to bolster their IT defenses and guard their data and networks.
To understand Cyber Essentials better, let's talk about some of the biggest breaches and threats, as well as the program's strategies to keep cyber crimes at bay in 2020.
Famous Breaches
Thousands of data breaches have occurred within the decade. Many of these cases remained discreet and unreported, and some caught worldwide public attention.
Yahoo, for one, suffered multiple hacking incidents for four years, including these among the largest and most famous breaches.
The hackers, though, behaved differently in the breaches that took place for specific years.
In 2012, two separate hijackers broke into Yahoo's online infrastructure but didn't take anything. Hackers then stole records from all accounts, summing to about three billion, in 2013.
The year after, cybercriminals targeted the user database which involved around 500 million holders.
Reports say they obtained account details like people's names, passwords, email addresses, birthdays, and phone numbers.
These multiple breaches resulted in Yahoo agreeing for a settlement of almost 118 million dollars in April 2019.
Because of a software glitch or API bug, Google+ also experienced breaches from 2015 to 2018, compromising data of around 52 million users.
Due to the repeated instances, Google declared closing down Google+ permanently in April 2019.
While cybercriminals have hijacked mostly email and social media accounts, they targeted something more advanced in 2019, proving their makings of bringing far greater danger.
They exposed passwords and biometrics of a million users of BioStar 2, a web-based, open, and integrated security platform with access control, time, and attendance functionalities.
The hijackers launched a cloud vulnerability attack to leak data containing users' fingerprints and photos, which researchers discovered were unencrypted.
This incident is riskier because while you can replace passwords and ID numbers, you can't change your biomarkers, which are permanent.
Once hackers acquire your DNA prints, who knows how they can exploit them for identity fraud, profit, and other motives.
Prominent and Emerging Threats Ensue
Hackers can unleash a wide array of cyber threats and attacks to carry out data breaches.
Many of these crimes have become prominent for repetitively affecting various victims, whether individuals or small and established companies.
Ransomware, a type of malware, for instance, has nastily hit thousands, even millions, of organizations. It locks your data, threatening to delete it until and unless you pay the hacker.
Cyber hijackers also frequently launch malware through many attacks, like phishing, one of the most prevalent social engineering methods deceiving you into exposing critical information.
Hackers usually do that through official-seeming emails that ask you to access malicious links or attached files, or provide personal data to receive a prize, see fake log-in alerts, etc.
They can even inject malware through malicious or fake advertising, often in the form of pop-ups with celebrity scandals, pornographic content, or too-good-to-be-true prizes.
If you access public WiFi often, you can be at risk of man-in-the-middle (MITM) attacks where hackers can intercept your private emails and chats and send replies as if it's you or the other person.
Cyber crimes then have even advanced as hackers leverage cutting-edge technologies.
One modern onslaught, for example, is formjacking. This happens when hackers insert a piece of code onto your ecommerce site to steal private details of your customers filling in your forms.
Another is cryptojacking. Here, cybercriminals infect your site or online ads, or trick you into clicking malicious links with codes that let them mine cryptocurrencies from your device.
Now if you're a company executive, you can be a victim of whaling, a social engineering scheme asking you to authorize invoices and money transfer.
Chatbots can even become malicious when cybercriminals hack them and implant malware. They can also make one, release it, and mimic legitimate business chatbots.
Thus, with these and other prominent threats still ensuing, plus new ones emerging in 2020, Cyber Essentials can serve as your main defense mechanism.
Your Primary Defense
Cyber Essentials empowers you to bolster your IT security through rock-solid techniques you must actively and continually implement.
For one, it emphasizes that you install and periodically update your anti-virus and anti-malware software, as well as firewalls, which act as your first defense layers.
These programs can block malicious code, spam, viruses, and other suspicious activities from permeating your IT environment.
Updating these patches also enables them to detect new advanced forms of viruses, malware, and other risks.
This step is crucial because hackers can exploit vulnerabilities in your configurations in your web app firewalls and others.
Such was the case for the infamous Capital One breach, affecting 106 million users in the US and Canada and making it one of the most massive incidents ever.
Human error also accounts for a noteworthy percentage of breaches. Hence, it's crucial that you educate your staff on phishing, other deceptive tactics, and the proper responsive measures.
The Yahoo data breach, after all, happened because the phishing scheme worked.
Security configuration through tested and proven practices is also vital, like creating stronger passwords, encrypting your email domains and website, authenticating log-ins, etc.
If you have an ecommerce store and you use plugins, you should be careful, too, and install only the legitimate ones.
For example, if you're on Shopify, you can stick to browsing only among the best Shopify apps, those with high scores, excellent reviews, and other safety-verifying indicators.
Fake plugins can look official and secure but carry harmful components without your knowing.
Finally, you must establish access governance controls, authorizing only the personnel with directly related jobs to obtain specific types of company data.
If or when you experience data breaches, access control will help you more easily probe into and reinforce accountability for information management.
Making Cyber Essentials Your 2020 Priority
The Cyber Essentials program is a rock-solid defense mechanism your business would do well to invest in.
When implemented, the scheme can improve your chances of winning against cybercrimes or experiencing only little damage.
Besides your data, you also protect your sales, customers' trust, brand image, competitive edge, and more.
That said, this 2020, make Cyber Essentials your priority and successfully keep cybercrimes at bay.
Did you find this post useful? Share this with your colleagues then. Cheers!
Black Friday was a shopping extravaganza as usual, with customers spending billions of dollars on electronics alone. Even though Black Friday came and went, Cyber Monday is finally upon us with much of the same awesome deals, but from the comfort of your home and your laptop. Let's now take a look at some of the best deals on the S7 and S7 Edge that the online shops have for you today.
1. You will get a $250 gift card if you buy a Samsung Galaxy S7 or S7 Edge on an AT&T plan from BestBuy. Just for good measure, they are also throwing in a Gear VR headset and content from the Occulus Store that's worth $50, without any extra charge.
2. BestBuy also has the Galaxy S7 and the Galaxy S7 Edge from Verizon and Sprint, opting for which will entitle you to a $400 gift card from BestBuy, as well as the bundled Gear VR headset.
3. If you are the type of person who would prefer an unlocked version, then we have good news for you as well. BestBuy has the Galaxy S7 Edge (Gold and Titanium Silver) listed at $649.99, which is a whole $120 less than the usual price tag of $769.99.
4. Target will give a $250/$100 gift card and a free Gear VR headset to each customer that purchases a Galaxy S7/S7 Edge from them. The customers will also get an additional discount of 15% on their purchase while checking out from the site.
5. You can buy the unlocked Galaxy S7 international version from Amazon at $523.62.
These are the top deals on the two flagship devices this Cyber Monday and remember that they are only applicable as long as stocks last.
Tags:
keep
cyber
crimes
bay
this
2020
with
essentials
program
samsung's
cyber
monday
deals
galaxy
edge
Earlier today, Google posted teaser tweets from its Nexus and Android Twitter accounts implying the likelihood of the commencing of Black Friday deals. At that time, little information was available about what would be announced or even when it would be announced as Black Friday is still a couple of days away. In Spite of including the Nexus Twitter account for the teasing, it was assumed that there is a possibility that hardware sales might be announced.

When it comes to the offers, it seems like there are deals spanning across every category you would expect on the Play Store and with so many titles being listed, it's not possible to post all the detail here. But, to give a zist, there are games starting from 99 cents, "Amazing Music Deals", movies to buy from $5.99, "Hot TV Offers", Magazines from 99 cents, 50-percent off subscriptions, up to 70-percent off Coins and a whole lot more. The Amazing Music Deals is quite interesting as you can grab some albums for only 99 cents.

It is pretty much evident that this sale is not quite the 25-cent sale we saw in previous years, so we were a little disappointed. But at least,
consumers can still save some money, especially if there is some Google Play credits laying around. So go through Google's virtual store shelves and see if there's anything that you like. To view all of the deals, click on the link below:
Tags:
keep
cyber
crimes
bay
this
2020
with
essentials
program
samsung's
cyber
monday
deals
galaxy
edge
google
play
cyber
weekend
deals
includes
discounts
apps
games
movies
music
more

Motorola is getting ready for Cyber Monday and like the other players in the tech world, showing the details of deals on the website is quite useful. Currently there are three deals listed on the website and hopefully we can expect to see additional deals in the coming Monday.

To start off, the price of Moto X (2nd Gen) 64GB has been slashed by 25% to bring down the final cost to $299 from $399. You can avail this deal from within the Moto Maker, where it lets you customize the device to your preference. Hence, the price might go up depending on the level of customizations.

Motorola will also give the Moto 360 (1st Gen) at 50% discount, bringing its price down from $299 to $149. Please take a note that this model is the 1st Gen, and at Amazon, you can purchase this device with variety of models to choose from starting at about $140.

We'll say, this deal is not so enticing and definitely doesn't stand out in Cyber Monday history. Finally, those looking to own a Moto G (2nd Gen) can get one for just $99, brought down from $179.99. That's more than 40% discount on the price listed for the phone. Then again, this is the 2nd Gen model, not the 3rd Gen which can bought from Amazon for $170.
Via: Motorola
Tags:
keep
cyber
crimes
bay
this
2020
with
essentials
program
samsung's
cyber
monday
deals
galaxy
edge
google
play
cyber
weekend
deals
includes
discounts
apps
games
movies
music
more
motorola
finally
out
with
details
cyber
monday
deals
25%
off
moto
(2nd
gen)
50%
360
(1st
© 2020 YouMobile Inc. All rights reserved