Search result
Tags - modern
Image via Flickr by The U.S. Army
What do Twitter, Instagram, Facebook, Snapchat, and Vine (now 2.0, of pretzel fame) all have in common? They are all social apps with video capabilities. With each of these platforms allowing different lengths, looks, and layouts, businesses that wish to use these apps to maximize their social media footprint have a lot of options. Video has helped these apps succeed, so businesses need to consider whether they want to add cutting-edge video tech to their own sites and apps.
Video and Voice Capabilities: More Than Just Conference Calls
When it became obvious a few years ago that video was going to be a major fixture of the social media landscape, the big social media companies jumped on it, and now it's virtually impossible for users to scroll through their feeds without their eyes being drawn to videos. If your business wants to make an impression and compete for eyeballs, you will also likely need voice and video capabilities in some form. Robust video and voice functionality has become crucial for so much more than just conference calls.
Advantages of Video Capabilities
If a company adds video to its app or site, it can reap a number of benefits. Here are just a few examples of the kinds of communication tasks where cutting-edge video can help:
One-on-one video calling: Rather than having to transition to Skype or Facebook Messenger, customer service representatives can chat directly with clients about the issues they face.
Multi-party calls that can accommodate thousands of participants: If, say, a company has a lot of employees, managers can hold large-scale meetings that include the possibility of two-way communication.
Live broadcasting for any type of demonstration: Companies can show off their products to thousands of potential buyers in real time.
A company that takes advantage of these capabilities can become more streamlined on all fronts and even apply video to new situations.
What Provider Should You Choose?
If you're a software developer looking to add more communicative functionality to your apps, Agoria.io is a good option. It uses WebRTC functionalities to add video, sound, and chat communication to sites and apps. A disruptive technology, WebRTC can add not only video chat but also screen sharing, real-time chat, and document sharing to your app. If you're considering whether to add video functionality to your app, check out the Agoria.io quick start guide.
Agoria.io provides Software Development Kits (SDKs) for developers to add video and voice conferencing, interactive broadcast, and gaming communication functionalities to their apps. Over 50,000 developers are using Agoria.io to give their businesses the ability to communicate on a large scale. Its audio group calling is capable of hosting 10,000+ participants. Its multi-video party chat can include up to seven participants. And its interactive broadcasting can give a platform to up to seven active speakers and over 10,000 participants.
These are just a few of the benefits of video capabilities for modern apps. By using video in your app, you can give your company an essential boost.
Tags:
video
capabilities
modern
apps
Check out this review to find the best educational applications for students. They will save your time, help you be more productive and acquire new skills.
Top 6 Must-Have Apps for College Students
For some academicians, studying means hours spent poring over books. If you are one of them and you don't enjoy the educational process, it means you use the incorrect approach. Today, you don't need to spend weekends in libraries. If you wish to enhance your skills in this or that area, you can install modern apps for college students on your smartphone and study without breaking stride.
Sometimes, academicians are overloaded with a bunch of tasks with close deadlines. Under these circumstances, they need to work hard in order to submit all these essays, papers and reports on time. In some instances, they order assignment writing help in UK and ask more skilled professionals to help them conduct research or create reports.
We created a list of the best apps for college students which will help you enhance your productivity and broaden your outlook. Check out this list and enjoy your educational process.
Istudiez Pro Legend
This software product is available for iOS, Android, Mac and Windows-based devices. It is a number one tool for those academicians who have too busy schedules. In some instances, it is really hard to organize your thoughts and remember about all the upcoming events or exams. This app is your online schedule. Having installed it on your smartphone, you will be able to trace your schedule, assignments, and grades.
You just need to fill in this reminder with the current information and all the rest the app will do for you!
Coursera
This online tool is for goal-oriented students, who constantly strive to perfection and wish to learn anything new. The modern technology changes our lives and mostly all these changes are positive. The same with academicians - nothing but your desire to study is needed.
Wish to learn the new material? Install this app on your mobile device or visit their website. It comprises an awful lot of absolutely different courses gathered from different higher educational establishments.
Evernote
Is there anyone who doesn't use this app? If you are one of them, you should immediately install Evernote on your device. As a result, you'll get the following benefits:
● all your notes will be organized
● you can manipulate your notes
● create clips and bookmarks
● store your files in the cloud
● use tagging features
Here, you can find valuable pieces of advice on how to use this app.
Duolingo
Studying foreign languages? Searching for the programs which can enhance your skills? This one is what you really need! The overriding purpose of this software product is to make the education simple, funny and effective. The whole educational process is built on the basis of games. As a result, you can learn new words and word combinations while playing. The app supports a few languages, including English, French, Danish, and Dutch.
BenchPrep
The time when you are getting ready for exams is the most complicated one. You need to submit a number of tasks and learn the new material. BenchPrep is one of the best educational apps for modern students. It is an extensive course library with the available study material for students. If you wish to get ready for the upcoming exam, you can use its practice questions which will help you close your knowledge gaps. Besides, the app has more than 600 questions!
Dragon Dictation
This software product is a number one tool for those students who wish to type faster. It uses voice recognition. If you wish to make some notes but you don't have enough time, you can use Dragon Dictation. You just need to speak and almost immediately you'll see all the sentences in the form of texts. This app helps students write speeches or essays. As a result, you can combine a few tasks, and be more productive!
Besides, iOS-based devices can use this app for free!
Modern education research scholars proved that modern technologies engage students to study more. They help academicians acquire new skills on the go. It doesn't mean we should forget about the traditional method of education because it is really hard to overestimate the role of teachers in the educational process.
Nevertheless, technology makes the education more available! Some eLearning tools are absolutely free and nothing but your desire to study is needed!
Blizzard received a lot of fan hate when they confirmed that the newly announced Diablo Immortal is going to be exclusive to smartphones and there is ample reason to justify the outrage, but they were right about one thing though; smartphones are now more powerful than ever before and they can become excellent portable consoles all on their own, as long as there are enough good games to play. As 2019 is all set to be big for Android and iOS games, the question is, are you equipped with a smartphone that can handle modern games?
The CPU-GPU Combo
In smartphones and tablets, the graphics card and the processor comes in as one single unit and in order to have the best experience with modern games such as PUBG or Fortnite, your phone needs to have any of the following SoCs.
· Qualcomm Snapdragon 845
· Kirin 980
· Apple A12 or A12x Bionic
· Exynos 9810
Not that anything less than a flagship won't do, but the experience won't really be comparable to what any of the above SoCs can offer.
The Big Screen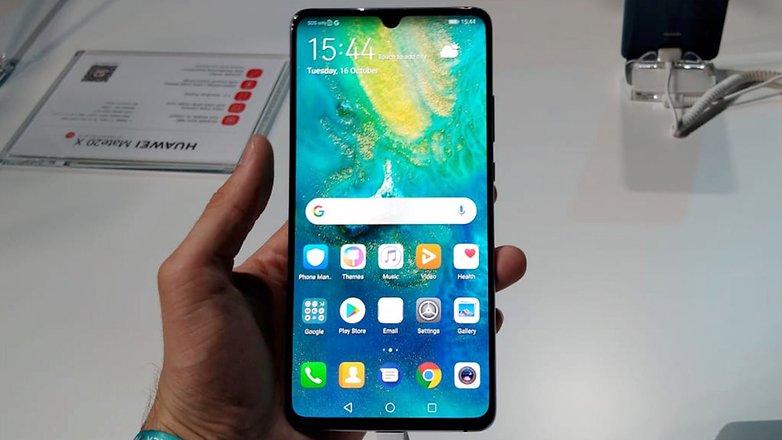 The era of the small smartphones is practically over, especially since even the 6-inch form factor is so manageable these days due to the widescreen aspect ratios and negligible bezels. Look for a smartphone that has a 6-inch+ OLED display. The resolution itself is not as important as long as it's at least 1080p, because a lower than QHD+ resolution will actually make for a better gaming performance. The Galaxy Note 9, the iPhone XS Max and the Vivo Nex are great devices to consider in this respect.
The Battery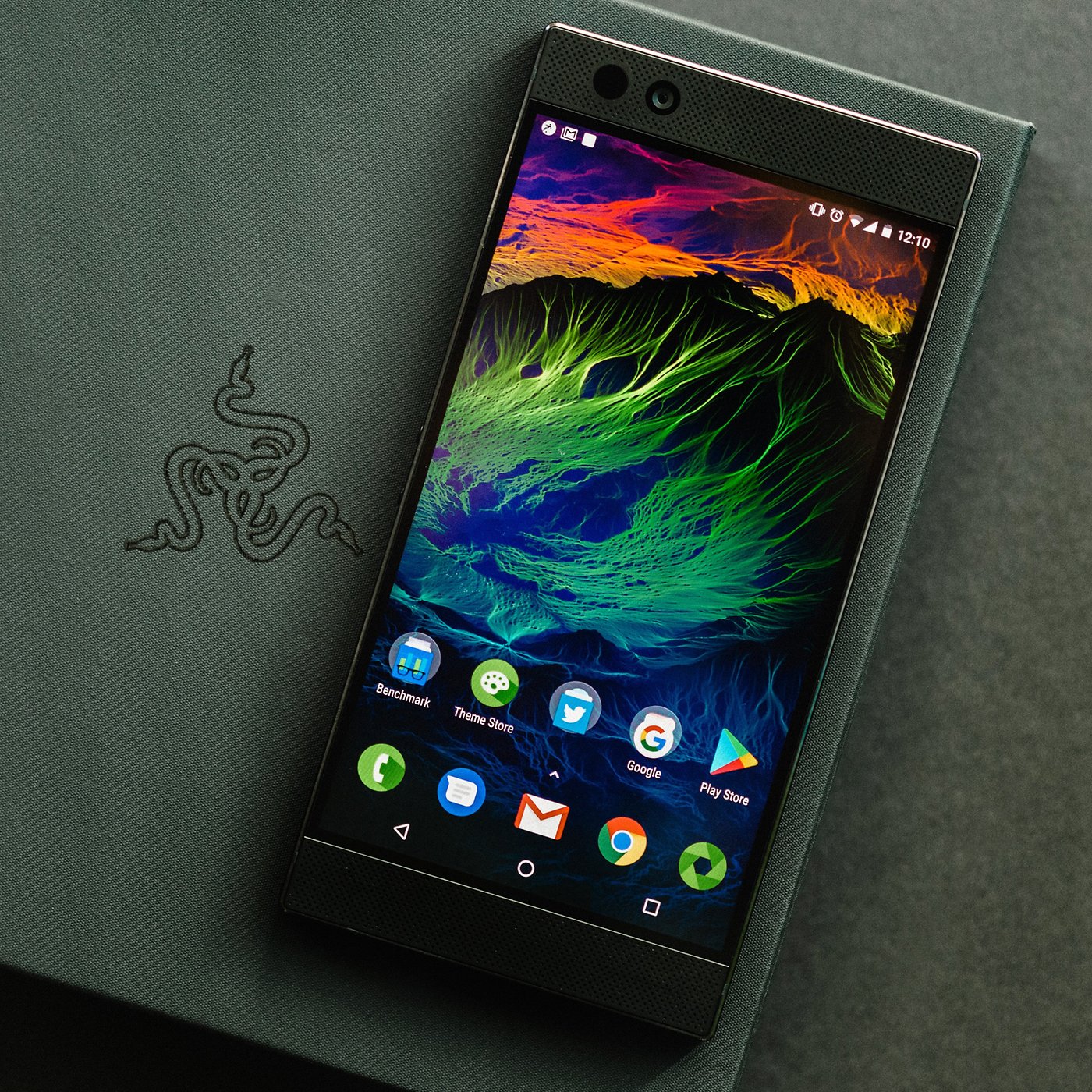 This is where the flagship smartphones usually sacrifice but in 2018, that has not always been the case. You will get huge 4,000mAh batteries with the Galaxy Note 9, the Vivo Nex, the liquid cooled Pocofone F1 and the Razer Phone 2. Do not buy anything that has a battery smaller than 3,500mAh.
These are the top specs that you need to be looking for, if playing games is what you want to do the most on your smartphone. The upcoming Huawei Mate 20 X looks very promising on every regard too, but we will have to wait and see if it is released anywhere outside Asia.
Saikat Kar
Tags:
video
capabilities
modern
apps
top
apps
modern
college
students
can't
without
your
smartphone
ready
modern
games?
© 2018 YouMobile Inc. All rights reserved