Search result
Tags - between
Apple and Samsung customers probably have the greatest rivalry on the planet but a new research proves that Apple users may not be too different from Samsung users. While this statement could elicit a long discussion on the comment section, the study examined iPhone and Galaxy S III users and found out that a big percentage of the users for both group have similar patterns of browsing, calling, emailing and messaging.

The Consumer Intelligence Research Partners surveyed the same number of respondents from both sides and found out that 80% and 90% of users from Apple and Samsung respectively send a number of text messages daily, and 80% and 75% of Apple and Samsung users use their smart phones to browse the net daily. Both kinds of smartphones were used less often on phone calls and emails.

Furthermore, the proponents found out that customers are quite loyal and are more likely buy a device with similar OS as their phones. And in terms of upgrades, 1/11th of Galaxy users were previous iPhone owns, whereas 1/5th iPhone users were previous S III owners. This might very well change this year with S 4's introduction. Simply put, results just probably differ because of the timing of the introduction of a new device from either company.
Source: appleinsider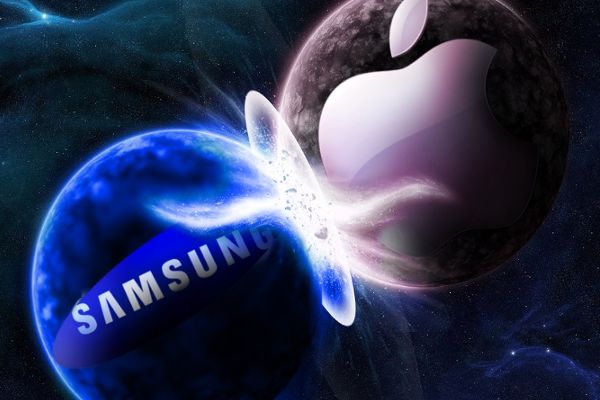 According to ZDNet Korea, top executives of Samsung Electronics and Apple met last week in the US for a possible settlement in their ongoing legal battle but failed to reach an agreement.
Apparently Samsung's CEO, JK Shin, met up with Apple's CEO, Tim Cook, in the US just last week where they attempted to discuss the terms of the settlement. However it seems that both companies were not able to come to an agreement, suggesting that the settlement talks were a bust and we would most likely see both companies back in the courts again.
The final verdict for the patent infringement case in the US has been set for the 19th of March and will see Samsung pay Apple close to a billion dollars should they lose. Over in EU, a trial date is expected to begin on the 31st of March. Naturally this cannot be confirmed as neither companies have made an official statement, but according to a Samsung spokesperson, "We can't confirm whether the two CEO met, or if they did, what the results were."
The two technology giants that compete for the top spot in the lucrative smartphone market have been embroiled in multiple lawsuits across the globe since 2011
Tags:
study
finds
little
difference
between
iphone
samsung
galaxy
iii
users
settlement
talks
between
samsung
apple
has
failed
The popular Bump Android app has taking to the next level and allowing phones and computers to swap photos and more files back and forth between devices without even having to think about cables.
Use Bump to share contact information, photos, videos, and files by simply bumping two phones together. Just open Bump, hold your phones, and gently bump your hands together -- Bump will magically do all the rest.
• SYNC WITH YOUR COMPUTER: Visit https://bu.mp on your computer and bump your space bar to transfer photos, videos, and files
• SHARE CONTACTS: Share your contact info; connect on Facebook, Twitter, and LinkedIn
• SHARE PHOTOS: Share photos and videos with friends and family
• SHARE FILES: Share files or documents stored on your device
• SYNC DEVICES: Move contacts, photos, and files between your devices
• SHARE APPS: Share app recommendations
What's in this version:

New in 3.4.9:

+ Now Bump works with computers too! Photos, videos, files, everything. Just go to https://bu.mp on your computer web browser and bump your spacebar key with your device. Seriously, it's magic!
Tags:
study
finds
little
difference
between
iphone
samsung
galaxy
iii
users
settlement
talks
between
samsung
apple
has
failed
bump
receives
update
files
syncing
between
mobile
desktop
even
easier
© 2020 YouMobile Inc. All rights reserved