Search result
Tags - future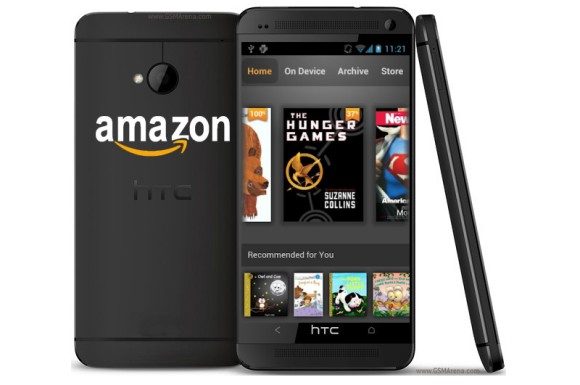 We have heard rumors of an Amazon smartphone for more than a year now, according to Financial Times report, the retail giant uses HTC to help it make its upcoming devices. Three different smartphones have been demonstrated to be in development, according to The Financial Times article, only one of the HTC-made devices is apparently close to completion.
One source warns the paper that while one of the devices is in the advanced stages of development, Amazon has pushed back its timetable before.
Amazon has not responded to requests for discuss the report, though it stated it has "no plans to offer a phone this year". HTC's chief of promoting Ben Ho also declined to discuss the Amazon partnership, but said that the manufacture is "always exploring new opportunities".
Prior to the unveiling of the Galaxy S 4 last March 14th, rumors were everywhere that Samsung Galaxy S 4 would have eye-and-face-detection and tracking features and that the technology used came from Samsung's own component manufacturing division. However, DigitalOptics has also made known its role in making the technology possibly for the Galaxy S 4.

According to a report, DigitalOptics has recently won a deal to supply the software needed for Samsung to manufacture the components. The software reportedly is able to detect pupillary movement for interface features. Although there are no reports as to the actual involvement of the DigitalOptics software to the Galaxy S 4 features, with the "multi-year" licensing deal it has struck with Samsung, this could mean more devices for Samsung that feature the exact or similar technology in the future.
Samsung Licenses DigitalOptics Face Detection and Tracking Software
SAN JOSE, Calif.--(BUSINESS WIRE)--DigitalOptics Corporation (DOCTM), a wholly owned subsidiary of Tessera Technologies, Inc. (NASDAQ: TSRA) announced today that Samsung Electronics Co., Ltd. has signed a multi-year license for DOC's Face Detection and Face Tracking software. This software will be used in Samsung Galaxy S® 4 smartphones.
DOC's Face Detection and Face Tracking software is part of DOC's FaceToolsTM suite, which also includes Accurate Eye Tracking and Face Recognition, Smile and Blink Detection, among others. With FaceTools, end users can automatically identify individuals, capture fast moving objects, use enhanced user interfaces via real-time tracking of pupils, and take flawless pictures even under sub-optimum light or color balance conditions. This software is compatible with all application processors and can be optimized for power consumption and increased performance via custom hardware blocks, such as the DOC advanced hardware image processing (AHIP) embedded in Fujitsu's discrete image signal processors (ISPs).
The DOC's FaceTools suite is also a key capability in its innovative microelectromechnical (MEMS) mems|camTM mobile camera module recently launched in February at Mobile World Congress. By combining FaceTools along with an extensive portfolio of market leading camera technologies, DOC will enable compelling new imaging features only available in mems|cam mobile camera modules for smartphone cameras.
"Our position as the technology and market leader in imaging software is a unique asset that enables DOC to develop highly differentiated mobile camera modules," said John Thode, president of DOC. "By combining our MEMS technology with our real-time custom hardware blocks and application software we believe we have all of the capabilities to bring exceptional professional quality still and video imaging and applications to mobile devices."
Source: memscam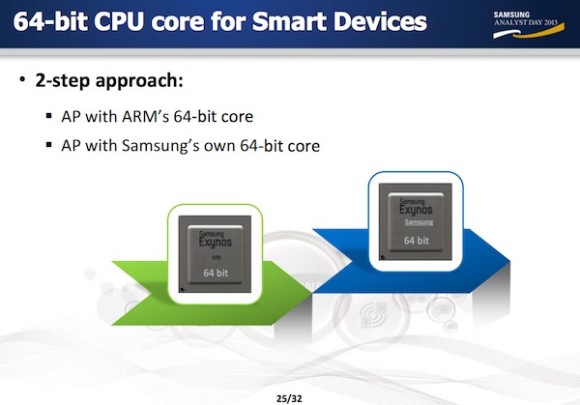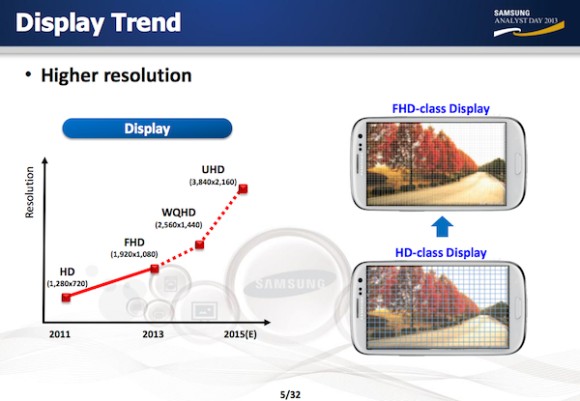 Samsung's mobile products will feature house-made CPU core and shows with 560ppi soon. This shows up throughout presentation business conference call, in which the company's executive team spoke by what is coming up next.
The move of CPU core production internally is a particularly significant change for Samsung, as presently, their chipsets feature CPU cores licensed from ARM. It will likely be accomplished in 2-steps - Samsung will first develop 64-bit cores according to ARM designs after which proceed to its very own.
Mobile shows were another hot subject of conversation throughout the analyst event. The coming year, Samsung will out RGB AMOLED shows having a pixel density of 560ppi. Combined with specific WQHD resolution (2,560 x 1,440 pixels), these pixel density points in a display having a 5.25" diagonal coming our way (quite sufficient for any Samsung Universe S5 we'd say).
In addition, Samsung will out mobile products with 4K shows in 2015. Having a resolution of three,840 x 2,160 pixels, individuals screens will represent an enormous leap in comparison towards the 1080p models that are popular today.
Source: Samsung Analyst Day
Tags:
htc
make
future
amazon
phones
future
samsung
devices
use
digitaloptics
tech
face
tracking
samsung
devices
pack
made
cpus
560ppi
displays
future
Google has done all it can to keep information about us safe and unexploited and now that the present Privacy Director is already retiring, many wonder what will happen to these efforts and how will Android fare in the future with the new head. A few months from now, Lawrence You will replace his predecessor and possibly continue what Alma Whitten has accomplished during her stint in the company.

Perhaps even more, since You will be able to manage directly in Mountain View as opposed to Whitten in London.

Google's job in protecting the privacy of millions of its users is big and is hard work. It is very easy to exploit user tracking and the company was once even involved in a similar issue with the EU that apparently "violated data protection". Another that seems to plague Google's privacy includes disclosure of personal info of users to app developers.

Patterns of individual internet usage are collected, without consent and this information may be used to provide users with personalized browsing experience but it could also act as a double-edged sword. As to how Lawrence You will keep all of our information safe without compromising the quality of browsing remains to be seen.
Source: androidauthority
Tags:
htc
make
future
amazon
phones
future
samsung
devices
use
digitaloptics
tech
face
tracking
samsung
devices
pack
made
cpus
560ppi
displays
future
android
future
with
new
google's
privacy
director
© 2020 YouMobile Inc. All rights reserved