Search result
Tags - reason
The short answer to that question would be a yes, but we are going to go into a lot more details and actually point out practical reasons why we should all consider using VPNs on our smartphones.
What Exactly is VPN?
VPN stands for Virtual Private Network, which provides anonymity to the user. It makes browsing from any device, be it a computer or a smartphone, safer, more liberated and private.
Smartphones are Our Main Media Consumption Devices Nowadays
The PC can still do things that the smartphone cannot and it's not going to go away any time soon. However, smartphones have mostly dethroned laptops and desktops, as far as media consumption and even gaming is considered.
When you are doing almost everything from accessing Netflix to browsing private websites best left unnamed, then your smartphone is under the same security and privacy threats, that your PC would be.
If you don't want your ISP to find out about the list of websites visited by you, and when you want to keep your location private from prying websites all around the web, a VPN is your best bet, even on a smartphone.
VPN Provides Security through Encryption
Every time you use a public Wi-Fi, your data is at risk of being intercepted by hackers. Wi-Fi signals within a college campus, in a coffee shop, or even private connections which a lot of people have access to, are not safe.
VPN provides protection to your data on unsafe networks, through end-to-end encryption. Not that even encrypted data can't be intercepted, but breaking the encryption is no joke!
Liberated Browsing
China has a very restrictive internetpolicy which doesn't even allow Google, Facebook or Netflix, but if you use a VPN, using the banned sites in China is possible!
Now, we are not saying that the local citizens should do that, because we do not know how the government monitors or punishes such violations, but it would be very, very difficult for even them to know where the user is located. If you are just visiting the country though, having a VPN is a must for your entertainment needs.
Aside from that, any website or service, which doesn't allow your region to access them, or vice-versa, will now open up to your smartphone!
Take Netflix for example, not all content is available in all regions, even though you may have a Netflix subscription. With the help of VPN, you can access any regional content on Netflix with your own account.
Which One Should You Use?
Everything we just discussed are the general benefits of using a VPN on your Android smartphone, but just like everything else, not all VPN providers offer the same quality.
Check out this list of 5 Best VPN apps for Android on ProPrivacy, to know which one would be ideal for you. They are all reliable and does the job pretty well, but depending on where you are located and what your budget is, some may appeal more to you than the others.
In what turned out to be the biggest blemish in the world's number one smartphone manufacturer's reputation, millions of Galaxy Note 7s from customers are making their way back to the manufacturer for a replacement. While this move may cost Samsung more than a billion US dollars, they had to take the initiative after 35 smartphones around the world blew up while being charged. Samsung has finally provided an explanation behind the exploding Samsung SDI batteries just recently and here is what they said in their official statement
"based on our investigation, we learned that there was an issue with the battery cell. An overheating of the battery cell occurred when the anode-to-cathode came into contact which is a very rare manufacturing process error"
Lithium itself is a reactive chemical and the truth is that any smartphone powered by a Li-ion battery does have the potential to explode or catch fire, if there's a short circuit. In case of the Note 7's battery however, some of the batteries provided by Samsung SDI had an inherent manufacturing flaw which resulted in overheating. The overheating led to multiple Li-ion cells cracking open, causing a thermal runaway. So if you have already bought a Note 7, it's time to take it back to the South Korean OEM!
Saikat Kar (tech-enthusiast)
Tags:
really
reason
use
vpn
your
android
smartphone?
samsung
finally
explains
reason
behind
exploding
galaxy
note
batteries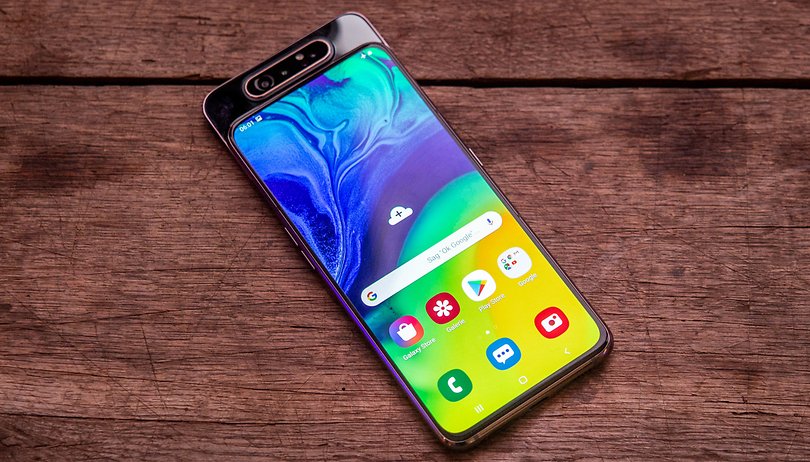 The Galaxy A80 is all set to launch with its pop up front cameras and a huge 6.7-inch Super AMOLED display in FHD+ resolution this month, but is it worth your money? The answer would depend on one question and one question alone; how dedicated are you to Samsung?
Now, before you bring out the pitchforks, consider the following points and then ask yourself, if you can still justify the price tag of the device.
· The Galaxy S10e is a better device in nearly EVERY department, except the display and the battery
· The 48-mp sensor won't be able to compete with the 12-mp sensor on the S10e, even though it may seem like it
· The bigger battery will not make too much of a difference, since the S8e's display is almost an inch smaller
· They S10e will be available at a cheaper price than the A80
· It's still not a flagship device at close to INR 50,000
· The Vivo Nex has had the pop-up camera for more than year now; it's just a gimmick on the A80
· It won't have a 3.5mm headphone jack
In my humble opinion, the Galaxy A80 is a strange device that should have no market at all and yet, Samsung is launching it with great expectations.
I would have even recommended the device for gaming because of the A80's giant, beautiful display, had it been powered by a flagship Exynos or Qualcomm chip, instead of the SD 710. Short of being paid for it, I am NOT recommending the Galaxy A80 to anyone!
Saikat Kar
Tags:
really
reason
use
vpn
your
android
smartphone?
samsung
finally
explains
reason
behind
exploding
galaxy
note
batteries
any
reason
galaxy
a80
exists?
© 2023 YouMobile Inc. All rights reserved