Search result
Tags - $100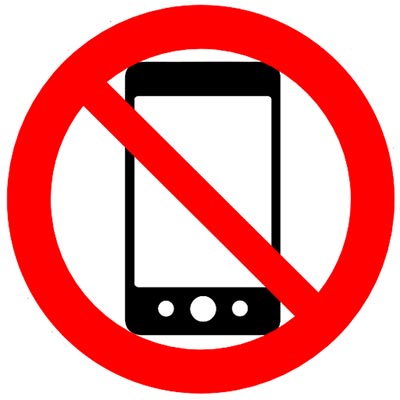 We are so dependent on our smartphones these days that just a single day without one can feel quite disconcerting and extremely inconvenient, but what about a whole year? While there is little doubt about the fact that it would be very, very hard as long as you are still living within civilization, Vitaminwater (Coca Cola subsidiary) will give you a total of $100,000 for your inconveniences, provided you can complete the challenge without cheating! How will they know if the contestant cheated? Well, the contestant will have to take a polygraph test at the end of it to prove that they are indeed telling the truth about their technological abstinence!
In order to enter the contest, you will have to post on Instagram or Twitter about what you would do if you couldn't scroll or swipe for a whole year. The answer will have to be the most creative and entertaining to win of course. Also, don't forget to include the hashtags, #nophoneforayear and #contest. Just in case you are serious about entering this contest by Vitaminwater, here are a few other points that you would need to know in advance.
· There is a $10,000 prize if you can last for even six months
· The use of the internet via laptops, desktops and smart speakers will still be allowed
· A feature phone will be given to the contestant to allow basic communication via calls and SMS
Saikat Kar
Tags:
vitaminwater
give
$100
000
don't
use
your
smartphone
year
As you probably know already, the Samsung Galaxy Note 7 is dead and chances of the smartphone ever resurfacing are almost none. However, Samsung would like to keep their customers from going elsewhere and that is exactly why they are offering $100 to all Note 7 customers who are willing to switch over to another Samsung smartphone, rather than leaving the brand completely or asking for a full refund. The extra $100 will be given to the customer via bill credit. Although this incentive is only available to the customers in the US at the moment, Samsung is expected to extend similar offers to other regions as well.
Here's the official statement by Samsung, "As a sign of our appreciation for your patience and loyalty, we are offering up to a $100 bill credit from select carrier or retail outlets if you exchange your Galaxy Note 7 for another Samsung smartphone, less any incentive credits already received."
Just in case you want nothing to do with Samsung smartphones for a while, most retailers and carriers will give you your money back, along with a $25 bonus. If you plan to switch to a different brand, you will still get a $25 bonus from most of them. Please note that if you had already exchanged your Note 7 when the first recall was initiated, the $25 bonus which you received then will be subtracted in all three scenarios.
Saikat Kar (tech-enthusiast)
Tags:
vitaminwater
give
$100
000
don't
use
your
smartphone
year
samsung
offering
$100
bonus
card
customers
who
stay
loyal
company
If you were planning to get a S8 or S8+ from Sprint, you will now have one more reason to do so. If you pre-order either of the two devices from Sprint, Samsung will throw in an e-gift certificate worth $100 with the package. The certificate can however, only be used to buy or get a discount from the Samsung website.
If you choose any other carrier, there are some pretty good deals going on there as well and it mainly includes a gift offer. The gift offer translates to the buyer getting a 256GB MMC card, an Oculus content box and a Gear VR with controller/AKG headphones by paying only $99 extra. Granted it's not a bad deal, but we could be seeing better ones in the future.
Which offer appeals to you more? The gift bundle for an extra 100 bucks or the $100 e-certificate? Let us know in the comments.
Saikat Kar (tech-enthusiast)
Tags:
vitaminwater
give
$100
000
don't
use
your
smartphone
year
samsung
offering
$100
bonus
card
customers
who
stay
loyal
company
pre-order
galaxy
s8+
sprint
samsung
give
$100
gift
certificate
Mophie has unveiled a Juice pack for the Samsung Galaxy S5 a 3,000mAh battery case that promises to double the battery life of your Samsung flagship.
The Juice pack sports Mophie's usual design and supports USB 3.0 for charging and syncing. The case also doesn't block NFC connectivity, which is also required for S Beam.
Anyway, the case is up for pre-order right now at $100 and will ship on September,8th.
Tags:
vitaminwater
give
$100
000
don't
use
your
smartphone
year
samsung
offering
$100
bonus
card
customers
who
stay
loyal
company
pre-order
galaxy
s8+
sprint
samsung
give
$100
gift
certificate
mophie
adds
000mah
your
samsung
galaxy
juice
$100
© 2018 YouMobile Inc. All rights reserved