Search result
Tags - through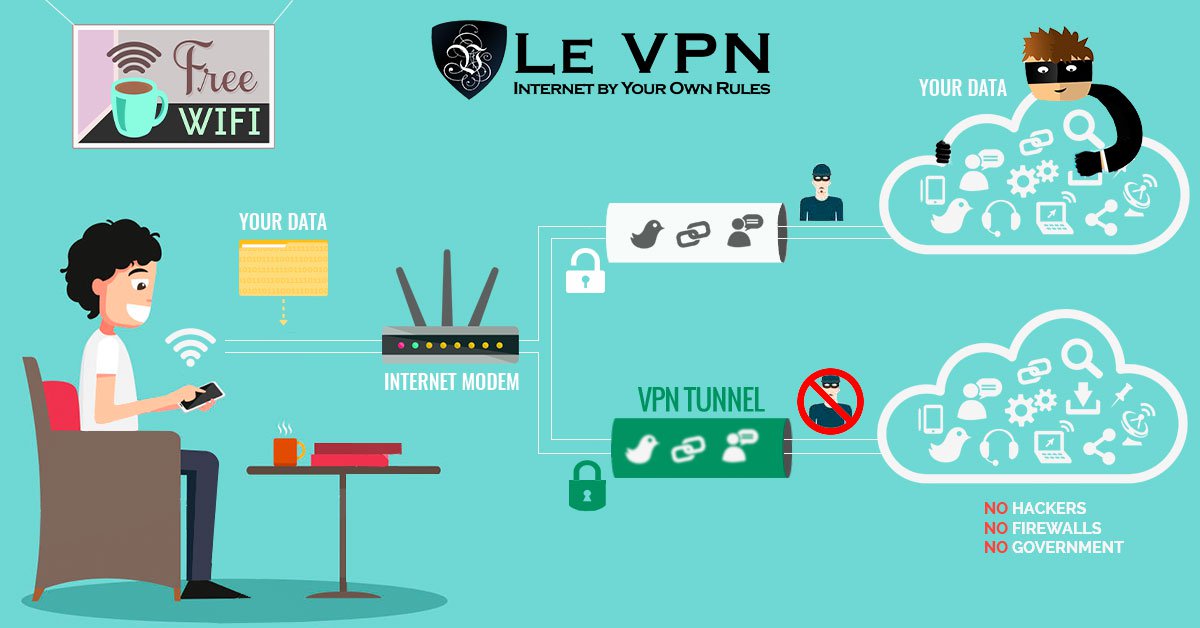 These days, there are so many different VPN choices on the market. More and more people are turning to the privacy and security that Virtual Private Networks or VPNs offer, but how exactly do you choose one from another? The best VPN for you depends on your needs. Are you trying to get around content restrictions based on location? Are you looking to trade cryptocurrency? The best way to figure it out is going through some VPN comparisons (for example this one) and seeing which services offer the best overall features. From here, you'll be able to narrow it down to exactly what you need. When selecting a VPN provider, make sure they tick all these boxes.
1) Speed, Speed, Speed
Even if you are casual internet user and you mainly just use social media, stream content, exchange emails, and so on, you don't want to give up too much on speed. Nowadays, no matter what website you go to, it's likely going to be content-heavy with a lot of images, videos, and graphics, and there's nothing more frustrating than having to wait for everything to load.
When going through your VPN comparisons, do a speed test. The best way to do this is to run a speed test without the VPN turned on, then after. If you see more than a 10% decrease in network speeds, then go with a different option.
2) Where Do You Need Secure Access?
These days, more and more privacy experts advocate using a VPN for all your online activity. This is because even major websites get hacked and fall victim to malware, phishing attacks, worms and other problems that may get transferred over to your computer and mobile device.
For this reason, you want a VPN that provides flexible service across devices. This means that it allows you to protect your home computer while also being compatible with your router, so all your home internet activity is safe. Likewise, the VPN should cover you while you on your smartphone or accessing a public network at somewhere like a cafe or hotel.
3) Does It Offer Multiple Server Locations?
A huge percentage of online content is geo-restricted. Even YouTube offers significantly different content depending on what country you are located in. This is doubly true for paid streaming services like Netflix or Hulu, which may be completely unavailable in certain countries. For this reason, you want to be sure the VPN offers you a choice of multiple server locations- at least ten. This will allow you to access the content you want no matter where you are.
4) Do They Keep Logs?
These days, VPN services that follow a "no logs" policy have exploded in popularity. Most people utilize VPNs so their data and IP address can be kept private. However, some providers keep logs of their users' activity. This can be problematic for two reasons. If the VPN server is hacked, then your IP address and personal data can become vulnerable.
Secondly, you lose all anonymity because there will be an exact browsing history of your activity. If privacy is your ultimate concern then make sure "no logs" is one of the top features. This is another time when VPN comparisons are essential because many providers claim to follow this policy, but actually don't.
5) What Security Features Do They Provide?
This is where the technical jargon may get a bit overwhelming for people new to VPNs, but you don't have to know everything. Just be on the lookout for a few key phrases. The best VPNs offer a higher level of encryption to ensure your data is truly protected. One of the highest standards is the "AES-256" protocol. If a service provides this, that's a good sign.
Another important feature is a "kill switch." A kill switch shuts down your internet connection should there be some failure with the VPN. For example, if your connection is dropped or if there is some glitch in the system, it temporarily shutdowns internet access. This is essential because otherwise, you'd be using the internet unprotected and all of your data would be visible to your ISP, hackers, and other potential threats.
BONUS: Do They Have Bandwidth Restrictions?
Even if a VPN offers fast service, they may have bandwidth restrictions to prevent certain activities such as torrenting. Some services may claim they offer unlimited bandwidth, but if you read the fine print, it may be limited to a certain amount of gigabytes or terabytes per month. For any paid VPN service, you should have unlimited bandwidth, so be sure to check for that when making VPN comparisons.
The Bottom Line: How to Find the Right VPN for You
When searching for the right VPN, the main things you need to focus on are speed, security, anonymity, and bandwidth. Each VPN you look at should be competitive in all of these categories. After this, the final factor is the price. More expensive isn't necessarily better. There are great VPN services for between $4-10 per month. You can even get discounts if you sign up for annual or longer plans and get an even better deal. So get out there and start making some VPN comparisons to find the perfect one for you!
During a time where consumers are looking for quick and safe ways to pay for their online services, mobile phones come to offer an easy solution that does not require the use of bank accounts, e-wallets, debit or credit cards. That solution is no other than Boku; a company that effectively processes mobile payments for online products and services.
By simply using your phone credit, you are going to be in full control of your online expenses, regardless if you want to buy a new pair of shoes or book an online course. Additionally, Boku allows casino players to pay by phone and to easily set their own deposit limits. Players will not be charged for using Boku as a deposit method. Even though this might seem as just another payment alternative for people that regularly use traditional payment methods online, it is always worth keeping in mind, that there are many people that are worried about sharing their bank or credit card details on the web.
How Does One Pay Using Boku?
Users can start using this payment method, by simply downloading and installing the Boku application found in their mobile phone's app store. Given that one's mobile operator allows for transactions via Boku, this payment service acts as a tool which uses the mobile phone holder's billing service in order to instantly draw the funds required for the finalisation of an online payment. This means that if a video game or a casino game player were to deposit funds in their gaming or casino account, those funds would be added on their phone bill at the end of the month.
Boku services can also be used by those who use prefer taking the "pay as you go" approach instead of having a fixed long-term contract with a provider. In the case of prepaid phone credit, transactions will be processed until there are no longer sufficient funds in the user's account. This means that Boku will only deduct existing funds and it will not charge the user beyond the limit of their prepaid credit. Boku users are notified when their phone number funds do not suffice for the completion of a transaction.
Is Boku a Safe Payment Method?
Boku is a payment service that is trusted and recommended by numerous online services or product providers. Apart from gaming and online casino platforms, Boku is a method used by tech giants such as Apple, Google and Microsoft. All transactions are processed instantly and safely. Its credibility as a safe payment method is backed by the fact that many businesses and services use Boku as an identity verification tool. This tool is used by banks, payment services and public authorities.
Can Boku Be Used as a Withdrawal Method?
Boku is primarily a depositing payment service, which means that it currently cannot be used as a withdrawal method. The good news though, is that websites such as online casinos will offer dozens of other withdrawal methods, which a player can easily use to withdraw their funds.
Tags:
checklist
through
when
choosing
vpn
paying
made
easy
through
use
mobile
subscriptions
prepaid
credit

Samsung is on its way to launch a high-end Galaxy A series smartphone, the Galaxy A9, which also has been prone to several rumours. The device found its way to many online forums in the past few weeks disclosing its specifications. Now, GeekBench has managed to leak the device and some of the details can be confirmed now.

The SM-A9000, which will most likely be released as the Galaxy A9, will be powered with Snapdragon 620 (MSM8976) SoC. This will make it the first smartphone to be powered by this chipset. The Snapdragon 620 will have four Cortex-A53 CPU cores, four Cortex-A72 CPU cores, Adreno 510 GPU, and an integrated Cat. 7 LTE radio.

The device will come pre-packaged with Android 5.1.1 Lollipop, and feature a 6-inch Super AMOLED display with a resolution of 1080p which also adds up to 401 ppi. It will also be backed by 3GB RAM, 32GB of internal storage, a 16-megapixel primary snapper (with HDR and autofocus), and a 5-megapixel secondary camera. Connectivity is par with other similar devices which includes GPS, NFC, Bluetooth 4.0 LE. The only thing still unknown to us is the battery capacity. Samsung's official website has listed December 1 as launch date for the Galaxy A9. That makes it quite believable.
Tags:
checklist
through
when
choosing
vpn
paying
made
easy
through
use
mobile
subscriptions
prepaid
credit
samsung
galaxy
with
snapdragon
620
ram
leaked
through
geekbench
If you are waiting for the iPhone 7 that will be unveiled on September 7, we have good news for you as the new Apple A10 chip inside the iPhone 7 is truly a beast according to the latest Geekbench results. In case you have been paying attention, you probably know that we have already seen a screenshot of the iPhone running through Geekbench version 3 in July. The difference between that previous result and this one is encouraging as the upcoming iPhone seems to have gained almost 10% more in terms of performance in the latest results. However, since this is Geekbench version 4 that the latest result is showcasing, the difference cannot be exactly credited as a 10% boost over the previous result as that data was based on Geekbench 3.
The single-core score is a whopping 3379, while the multi-core score is an impressive 5495 and irrespective of the benchmark's version that's quite remarkable. If you are wondering how these scores fare against Android flagship devices like the "explosive" Samsung Galaxy Note 7, the scores are quite competitive and even better at times. The Note 7 SD 820 version had scored around 1900 and 5500 for the single-core and multi-core respectively, while the Note 7 Exynos 8890 version had scored around 2081 and 6500 for the single-core and multi-core respectively. As you can see, the competition is close when it comes to the multi-core performance, but the A10 chip wins comfortably when it comes to single core performance.
Saikat Kar (tech-enthusiast)
Tags:
checklist
through
when
choosing
vpn
paying
made
easy
through
use
mobile
subscriptions
prepaid
credit
samsung
galaxy
with
snapdragon
620
ram
leaked
through
geekbench
iphone
blazes
through
geekbench
© 2018 YouMobile Inc. All rights reserved