Search result
Tags - instagram
We have something awesome for you on this Friday morning: Instagram is actually testing the support for multiple account in a single Android device and some lucky folks have already got this feature in their app. What sets us back is that there is no such support in iOS devices. If you are thinking who would this feature, think about small and medium-sized business owners, community managers and social media marketing professional constantly managing multiple accounts. This feature will essentially diminish the need for mods like Instwogram.

News about this feature was released by our tipster on version 7.12.0 of the app. If this is not available in your device, all you need to do is to join the Official Play Store Beta testing program or download from APK Mirror. Go to settings and scroll down to the bottom of the list and you'll see "Add Account" option below Clear Search History. Tap it to open the option to sign in with another account or create a new one from beginning. After that, a selector next to the account nickname will appear on the top of the profile page. That's the place for switching both accounts (with a green toast message to visually show the change). In the settings, there is option to logout from individual accounts or all account at one go.
Android L is bringing a whole new look to Android later this year, and we've already seen the new Material Design language popping up in small amounts in various Google apps. We don't yet know how other developers will take to Google's new design, but designer Emmanuel Pacamalan has put together a concept of what Instagram could look like.
Frankly, we really hope that designers jump on the Material Design wagon, because what Pacamalan has mocked up looks beautiful. The animations are playful, and the overall look makes the app feel alive. It's unclear exactly how long Instagram will take to update its app with Material Design, but it may not be too long, because Instagram did update its app for iOS 7 pretty soon after the official update went out.
Tags:
instagram
testing
support
multiple
accounts
android
device
instagram
with
new
google
material
design
video
Few social media are as popular or entertaining as Instagram. Instagram apparently recognizes the need for it to keep on innovating and adding on new features that users would be readily going gaga for. One of such features has just been rolled out and it promises to be awesome.
Nothing Beats The Instagram Life
This new Instagram feature enables the 1 billion+ users of the social media platform to add lyrics to their storylines. These lyrics are in turn synced to audio that users add to the platform via the innovative music sticker in the Stories section. This music sticker is presently available in such countries as Germany, France and the US.
Interviewed by the folks over at TechCrunch, an Instagram spokesman had this to say: "Music can be a big part of expression at Instagram- between adding music to stories, connecting with artists, sending song recs back-and-forth, there are lots of ways to connect with music on IG. Now, we are building on our music features and introducing the ability to add lyrics when you add a song to your story."
Getting Lyrically Perfect
While the process of adding lyrics to music posted on Instagram stories does sound a little complicated, it is not actually so, especially for folks who regularly play slot games. Instagram helps out by stating exactly how this should be done on its FAQ page.
Users are first required to dump a Music sticker on their Instagram and then search through the attached audio library for the song they like. If lyrics for these songs are available, they can then be selected and even prettied up via the use of diverse fonts and colours.
More, Instagram users can optionally edit songs so that it plays just the right part or section. Listeners can get ahold of additional information pertaining to the musical artist responsible for that particular song. They can as well check out the entire song by tapping on the lyrics.
The Data-Killing Life
Despite the fact that it is one of the few social media apps used by a billion plus people, Instagram is not resting on its oars. To that effect, it has been hard at work putting together and launching an optional feature that results in a drastic reduction in data consumption.
Such a feature might not make sense in South Korea or the UK but is actually tailored for the underserved emerging markets of Africa and Asia.
Making its intentions known in a classy statement, Instagram had this to say: "With this opt-in mode, people across the world can view their favourite content on Instagram with reduced image loading time, by reducing the amount of data that Instagram uses on their mobile phones."
This optional feature will be launched on Android within the week. When the new feature has been enabled, videos can no longer be automatically pre-loaded and viewed, nor will the Instagram app automatically download high-res images unless the user specifically asks for such.
Tags:
instagram
testing
support
multiple
accounts
android
device
instagram
with
new
google
material
design
video
exciting
new
features
come
instagram
You are not doing business if your business is not on the internet. You may have often heard this line on social media. Recently, a report gets published for the year 2018-19, about the celebrities who have earned Millions of Dollars through their Instagram account.
It will be a nail-biting scenario when you know Cristiano Ronaldo - a famous footballer has earned $67.8M approximately through his Instagram account. But wait, you might be thinking; he is a booming brand name so he can earn even $100M, what's the big deal in it?
The reason for pointing out this thing is not about money. It's about the marketing strategy you adopt for an efficacious marketing run. Instagram could be your hen, which will lay golden eggs. Through 3 E's (Experiment, Execution, and Experience), I am writing down some points of successful Instagram marketing strategy.
Do Not Get Trapped for Followers:
Instagram itself becomes some "Go-to" Platform for business in a short span of time. The reason for this are the audience, you'll find here. IG is mostly captured by the people who are addictive to classy mindset. You give them value, and they'll fill out your marketing bank account.
Things never seem simpler as they appear by their outer look. You'll know the depth when you jump into it. Entering in IG world and straightforwardly, you'll get bombarded with bots, apps, and websites that would offer you "Real and Genuine" Instagram Followers. Don't cut your marketing cost to buy them, and you'll regret that after.
Know Your Audience:
Branding your product always needs some grave analysis toward your audience. You can easily take it as "Have an Eagle Eye" towards your customer "Pain" point. Must know at which certain points, your audience needs a massage for healing. Ping them there. Give them a solution, offer, or treatment which no one is offering them.
To be very realistic, being a brand, if you are targeting people older than 35+ on Instagram, then you're on the wrong train.
Use Right #Hashtags:
Instagram is totally a game of #hashtags. Don't make your posts so ugly with the bulk of irrelevant Hashtags. It won't be a good practice if your marketing tagline hides after a load of irrelevant hashtags. Be accurate and precise for what you are targeting.
Graphics Matters A lot: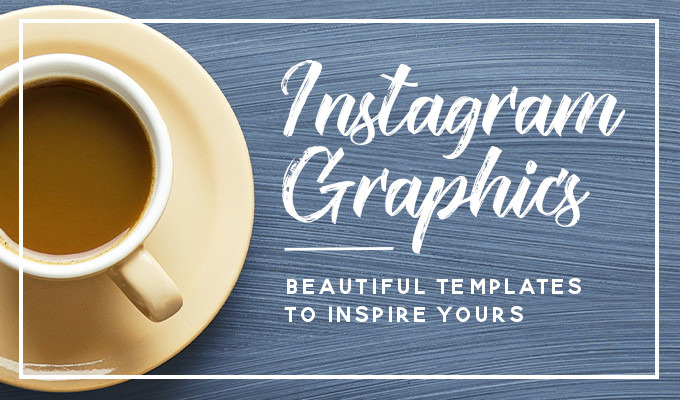 Half of your marketing campaign gets done when you design ingenious and hearty graphics for your customers. Definitely, your audience won't be interested in your product, if you visualize it with Samsung or Nokia Phone camera. Be very crystal when it comes to portraying your product.
Have Patience:
Keep in mind that your product won't reach the heights of vitality in a matter of some weeks. You are in a globally competitive market where money doesn't beat skills and creative minds. Strategize your whole marketing campaign and execute with a plan and let the time decide. Don't get panic if things don't accelerate in starting days.
Final Thoughts:
A successful marketing campaign doesn't work well just with words and theories. The most important thing in 3 E's is the "Experiment." This word gives you the exposure to learning and finding new ways of getting trust from your audience.
Tags:
instagram
testing
support
multiple
accounts
android
device
instagram
with
new
google
material
design
video
exciting
new
features
come
instagram
how
build
strategy
instagram
marketing
© 2018 YouMobile Inc. All rights reserved