Search result
Tags - things
Mobile phones have become ubiquitous today. Almost everyone in the developed and developing countries, whether they are a school-goer, a salaried professional, or even elderly, has one type of smartphone or the other. However, do you know there are many ways to enhance your mobile experience?
The following are top 5 things that you can do to make the most of your smartphone:
1. Setting up Smart Lock
It's good that most phones offer a slew of security features to protect your privacy. However, when you are at home i.e. in a safe space, then it can be annoying to unlock your device whenever it's in the standby mode. This problem can be easily solved with Google Smart Lock.
Google Smart Lock offers you a number of options that make phone unlocking easy and convenient:
Trusted Places
You can set up Trusted Places of the smart lock so that when you are in select locations (home, office, etc.) then the phone remains unlocked for a certain period. It can track your location with the GPS sensor and unlock the device automatically when it detects the locations set by you.
On Body Detection
This feature keeps the phone unlocked as long as it's in your hands or pockets. However, as soon as you put the phone down, it gets locked instantly.
Trusted Devices
You can also link a Bluetooth device such as a Bluetooth speaker, smartwatch, etc. to your smartphone so that when it detects the device it understands that you are in a "safe zone" and unlocks the device as long as you are in the vicinity of the device.
There are many other ways to set up Smart Lock. To learn how to turn it on/off the in your Android device, go here.
2. Installing Performance Booster App
It's not uncommon for people to fill their mobiles with all kinds of games and apps. However, this constant addition of new applications over time can greatly affect your phone's performance. To solve this problem, you can use a utility app like Power Clean that can optimize your device.
Power Clean offers a number of features that help to make your phone run faster and create space for new apps and files in a matter of seconds. With its "one tap" feature, you can remove obsolete APK files, cache data, unwanted apps, junk photos and more. If can also be used for increasing the free available RAM or removing viruses.
3. Using VPN
A VPN (Virtual Private Network) is a connection method that sets up a virtual tunnel between your mobile and the services you access on the Internet. So, any information that's exchanged between you and the websites you visit are hidden from your ISP and potential hackers that may try to tap into the communication channel.
There are many benefits of using VPN:
You can enjoy a high level of security and privacy whether you are using your phone with your home wifi or a public hotspot.

You can unlock geo-restricted content such as Hulu, BBC Radio etc. as the service allows you to access these websites through remote servers.

If your Internet Service Provider (ISP) has throttled your bandwidth, then a VPN service can increase your Internet speed too.
There are a variety of VPN services that you can use for your mobile such as TunnelBear, NordVPN, ExpressVPN, etc. However, you may want to learn how VPN works exactly so that you know how to pick the right VPN for your needs.
4. Enabling Developer Options
Although the developer options in smartphones are meant for software professionals, general users can also use them to enhance their experience. However, you need to enable these options first as they aren't accessible by default.
If you are using an android phone, then enabling developer options is quite simple. Just go to Settings > About phone or Settings > System > About phone, look for build number, and tap it several times (usually 7) until it notifies you that you have become a developer. Doing the same on an iPhone is slightly more complicated but you can still learn it here.
Some of the best developer options that are available in an Android phone are:
Background process limit:

This option lets you limit the number of apps that can run in the background at the same time. The default number is usually 4-5. However, you can set it to zero so that every time you close an app, it's terminated rather than moved to the background where it continues to run. This can greatly improve the performance of your device.

Aggressive data handover:

Activating this option makes your wi-fi more "aggressive" in handing over the data connection to mobile. So, whenever the wi-fi signal gets low, it hands over the connection to your mobile data instantly. This way, you can surf the Internet without any lags.

Force 4X MSAA:

If you want to take your mobile gaming experience to the next level, then you can enable the Force 4X MSAA option. It lets you enjoy better quality graphics in a variety of games and OpenGL ES 2.0 applications. However, bear in mind that it increases the battery consumption too.
5. Double up Your Device as a POS Terminal
If you are a business owner who has to accept credit/debit card payments from customers frequently, then you don't need to invest in a POS terminal for that. Square Register is a unique payment service that allows you to convert your standard smartphone into a POS device by using a special dongle called Square Reader. It's an innovative card-swipe dongle that plugs into your phone's audio jack. It's easy to use, and available for both iOS and Android devices.
So, these were some of the less-known tips and tricks that can help you enjoy your mobile even more. Which one are you going to try first?
Tags:
things
get
ultimate
mobile
experience
Android P aka Android OS v9.0 is the next version of Android that is being beta tested by Google and a few other OEMs at the moment, prior to its full commercial release. In case you are wondering about the OS, know that there will be a number of big changes this year and they can be summarized as follows.
Overhauled Navigation System
Android P is taking a gesture-based route to navigation, so check out the following gesture commands to get an idea of what to expect.
· Access to the recent apps tab will be granted by a swipe up
· Long swipe/double quick swipe to access the app drawer
Also, the back button will only appear where applicable.
A More Colorful and Faster UI
Circular and colorful icons are immediately visible on the Developer Previews and the improved animation system makes it feel superfast.
Better Battery Life
Every version of the new Android OS promises this and while it might be true, we are not sure if the new OS versions really do make too much of a difference though. Nevertheless, Android P promises to maximize your battery life through machine learning. Adaptive brightness, adaptive battery use and limited CPU usage are all things that Google is aiming for with this version of the OS.
App Actions and Slices
If you use an app for a certain purpose often on your phone, App Actions will recommend and create shortcuts that will help you do it faster the next time around. Slices on the other hand is an even more advanced functionality of the Google Assistant that will make more intelligent decisions, based on your voice commands.
Other Improvements
There are also multiple other minor but helpful improvements to the OS as well, like an instant screenshot editor and pop-up zoom while highlighting text. The fact that volume changes made via hardware button is now always mapped to media by default is a very welcome change.
Third Party Smartphones are Also getting Beta This Time
Unlike every other year, Google has surprisingly opened up the early access Beta doors to Sony, Nokia, Xiaomi, Vivo, OnePlus and Oppo via Project Treble. Just in case you are wondering, yes, it's definitely available on all the Pixels as well!
That about wraps it up for now, but this is far from being the complete list. We will keep you updated once the final version releases in August (hopefully).
Saikat Kar
The Internet has changed so many things we do these days, and we tend to take it for granted. Here are some things that the evolution of the Internet has changed in our lives:
1. The Web of Information - There is so much information at our fingertips these days, and we instantly have access to it. Gone are the days of having to go through numerous libraries looking for information, when all we need to do is to go on the Internet.
2. Add-Ons Making Our Lives Easier - When writing, searching the Internet, or even communicating with people, add-ons have been revolutionary. Creating a web of trust for us, and helping us avoid malicious sites, it seems we can't live without add-ons these days.
3. Online Gaming - All modern consoles and desktop computers are connected to the Internet and allow us to play with people from all over the world. We tend to take them for granted these days, but where would we be without the ability to compete against each other?
4. Twitch and YouTube - The ability to stream our gameplay and watch others playing is growing in popularity, especially with eSports. Imagine how hard it was to do that in the past? We did have old shows like Gamesmaster, but not live and not instantly at hand.
5. Netflix and Chill - Streaming our favourite movies and television show is something we all love to do. Binge-watching now means simply selecting what we want to watch, instead of continually having to change the VHS/DVD/Blu-ray after every few episodes.
6. Online Shopping - The ability to purchase anything we want and have it sent to our homes is something we take for granted now. Many would argue that this is one of the best evolutions of the Internet and what it has done for us.
7. Improved Customer Support - Gone are the days of having to pay telephone charges to get help, with customer support being available on the Internet. With live chats with people ready to help, it seems that getting help has never been easier.
8. The Power of the New Media - News has gone through a revolution with live streaming from phones and other devices. Gone are the days when we were reliant on television news show, as the Internet provides news instantaneously to us all.
9. Accountability - The Internet has helped us to hold people with authority to account. Gone are the days when governments try to hide facts, with the Internet bringing protesters together to work for the good of the people. There may be dangers of "fake news" but most of us see through that quickly.
10. The Smart Phone - The Internet is in the palm of our hands wherever we go. What better evolution of the Internet than this instant access from anywhere around the world?
The Internet continues to evolve and get better and better. We reap the rewards of the technical advances we see every day, and the list above are just a few ways our lives have been improved.
Tags:
things
get
ultimate
mobile
experience
important
things
know
about
android
evolution
internet:
things
that
use
today
didn't
exist
before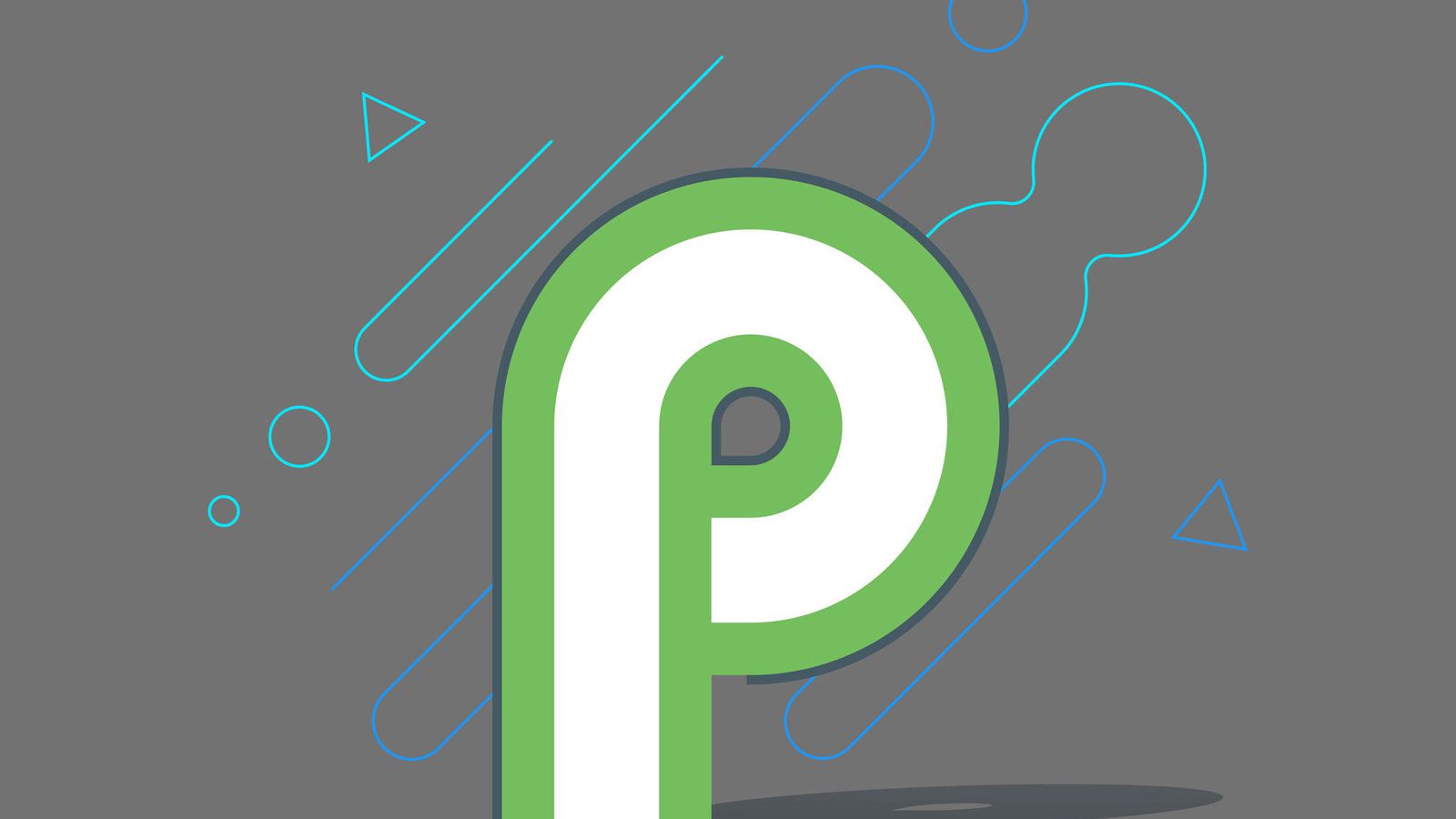 While many smartphone OEMs around the world has not yet managed to roll out the Android Oreo update, Google has already taken the lid of Android P, aka the next Android OS. While there's still a lot more to know and things might change, here are the top five things that you should know about the upcoming OS version.
Boosted Privacy
Privacy is going to receive a boost on the following fronts.
· Sensors, cameras, and microphones will no longer be allowed access to any app once it becomes idle
· Backup encryption with a client-side secret and per-network randomization of MAC addresses
· Better accommodation of the fingerprint scanning tech as Android P will allow each app to access the fingerprint data in much more detail than before
Support for the iPhone Notch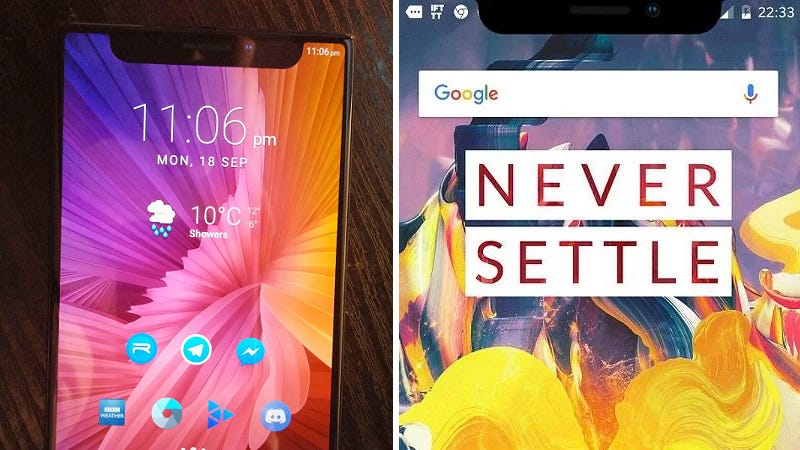 Creating an UI around the new "notch" introduced to the world by the iPhone X last year is still a tricky affair as the current gen OS versions are not that well fitted to accommodate it. Android P is going to introduce APIs that will better support the notch and apps will finally be designed to work with the notch in mind. This also confirms the fact that we are soon going to see alot of Android smartphones with the notch, or what I affectionately call, "ears!" Frankly, it's riduclous to take that route for multiple reasons, but the OEMs clearly see a market for it.
Wi-Fi Round-Trip-Time (RTT)
Wi-Fi Round-Trip-Time is going to make even turn-by-turn indoor navigation a possibility, because apps will now be programmed to sense how far your device is from the source of the connected Wi-Fi and guide you through the indoor facility accordingly!
Improved Notifications
With every iteration of the Android OS comes the promise of "improved notification system" and this year, you will likely see a lot of conversations right on the notification bar itself, including stickers, smilies and even attached images. Android P may allow for replying to those messages right from the notification bar itself.
There's also going to be better support for multiple camera modules this year, but we will have to wait and see how the "better" part will work, given that most flagships are already using dual camera setups quite efficiently!
Saikat Kar (tech-enthusiast)
Tags:
things
get
ultimate
mobile
experience
important
things
know
about
android
evolution
internet:
things
that
use
today
didn't
exist
before
here
things
that
should
expect
android
© 2018 YouMobile Inc. All rights reserved